CWC Global: Corazón Azul
Thursday, November 16, 2023 / 7:00 PM - 9:30 PM (PST)
Screening Format: Sony 4K digital projection (104 minutes, in Spanish with English subtitles)
With Director/producer Miguel Coyula and actor/producer Lynn Cruz
Starring: Lynn Cruz, Carlos Gronlier, Hector Noás, Mariana Alom

Science-fiction drama Corazón Azul (2021) immerses viewers in an alternate reality where Fidel Castro—one of the foremost leaders of the Cuban Revolution and long-time President of the post-revolutionary Cuban state—uses genetic engineering to build a new kind of man and save his socialist utopia. Castro's brazen experiment, however, eventually fails as these new beings prove to be highly intelligent but also cruel and uncontrollable. Rejected by their creators, a group of these engineered outcasts organizes a series of terrorist actions and sows chaos across the island. Along the way, one of its members, Elena (Lynn Cruz), traces the origin of her genes and begins a journey to try to discover her humanity.
Director/producer Miguel Coyula and actor/producer Lynn Cruz will join moderator Cristina Venegas (Film and Media Studies, UCSB) for a post-screening discussion of Corazón Azul.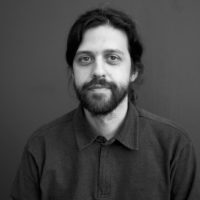 Director Miguel Coyula
Miguel Coyula is a Cuban filmmaker, writer, cinematographer, editor, and producer. At age 17, he made his first short with a VHS camcorder, which led to his admittance to EICTV, the Cuban International Film and Television School. Since then he has won awards in his country with his short films Bailar Sobre Agujas (1999), Buena Onda (1999), and Clase Z, Tropical (2000).  In 2000, Coyula was offered a scholarship to the Lee Strasberg Theatre Institute, where he made his first feature Red Cockroaches (2003) for less than $2000 over a two-year period. Variety described the film as "a triumph of technology in the hands of a visionary with know-how." The film won over twenty awards in film festivals around the world. In 2009, Coyula was awarded a Guggenheim Fellowship for developing his second feature, Memories of Overdevelopment, a follow-up to the Cuban classic Memorias del Subdesarrollo (1968), based on the novel by Cuban writer Edmundo Desnoes. After its world premiere at the Sundance Film Festival, the film went to gather several awards and honors. The International Film Guide described it as one of the best films Cuba has ever produced. His 2017 documentary feature Nadie (Nobody) won the Best Documentary award at the Global Film Festival in Santo Domingo. In addition to his film work, Coyula has published two novels: Mar Rojo, Mal Azul (La Pereza Ediciones, 2013) and La Isla Vertical (2022, Ediciones Deslinde).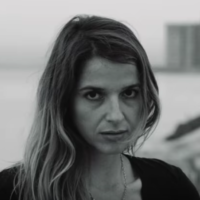 Actor/producer Lynn Cruz
Lynn Cruz is a Cuban actress, writer, and film producer. She received her license in pedagogy from the University of Matanzas in 2000, then studied at a professional dramatic theater school from 2004 to 2006. After five years working in theater in Cuba, Colombia, and Germany, she made her feature film debut as Barbara in the film Larga Distancia (2010), a role for which she received critical acclaim in Cuban press and was nominated for a Caricato Award. She also performed in the films La Pared (2006), Próceres (2011), Nadie (2017), and Corazón Azul (2021). She won an award at the Cayenne Film Festival in New York for her lead role in the Venezuelan film El Niño (2015). Her role in ¿Eres tú, papá? (2018) has been described by the New Herald as "a masterful performance." Additionally she is a stage director; she wrote and directed the plays The Return (2011), The Enemies of the People (2017), and Patriotismo 36-77 (2018). Since 2013, she has been a producer of Miguel Coyula's films: Psique, Nadie, and Corazón Azul. In 2020, she became a recipient of the Documentary Impact Producers Fund. In 2022, she won the Franz Kafka award in the Czech Republic for her book Crónica Azul which documents the decade spent on making the film Corazón Azul.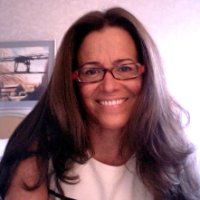 Moderator Cristina Venegas (Film and Media Studies, UCSB)
Cristina Venegas is Associate Professor of Film and Media Studies where she teaches courses related to history, criticism and theory with an emphasis on Latin American film and media. She is the author of Digital Dilemmas: The State, the Individual and Digital Culture in Cuba (Rutgers, 2010), a Choice Book Award recipient and is co-editor of Digital Activism, Community Media, and Sustainable Communication in Latin America (Palgrave, 2020). Her current book project is titled Julio García Espinosa and the Imperfect Imagination which examines the global legacy of the eponymous Cuban filmmaker's (1926-2016) theory, creative practice and cultural work. She is co-editor of the Media Matters book series for Rutgers University Press.
This event is sponsored by the Carsey-Wolf Center.
CWC Global
Media are global by nature; they express culture just as much as they transcend borders. The CWC Global series is dedicated to showcasing media from around the world. This series features screenings and events that place UCSB in conversation with international media makers and global contexts across our deeply connected world.
Storytelling for the Screen
Since their emergence, cinema and television have been in a state of constant technological and industrial flux. But even as our ways of distributing and accessing moving images have changed, and even as tastes and styles continue shifting with the times, our passion for compelling onscreen storytelling persists. At the Carsey-Wolf Center, we are committed to fostering a nuanced understanding of cinematic and televisual storytelling across genres, formats, styles, and historical periods. To this end, we sponsor a wide range of events, programs, and workshops designed to cultivate a new generation of media storytellers, and to help audiences better understand the evolving role of narrative across diverse media forms.