Crystal Voyager
Thursday, May 30, 2019 / 7:00 PM - 9:15 PM (PDT)
Screening Format: Sony 4k Digital Projection (78 Minutes)
With David Elfick (director), Garth Murphy (author)
Starring: George Greenough, Nat Young, Richie West

David Elfick's cult classic Crystal Voyager (1973) is a love letter to surf in the Santa Barbara Channel and a portrait of George Greenough, one of the sport's great innovators. Written and narrated by Greenough and filmed at the height of surfing's transition era, when riders and shapers were experimenting with new kinds of board design, the film chronicles the construction of a sailboat capable of reaching the uncrowded breaks of the Channel Islands. Along the way, Elfick and Greenough document surf from Rincon to The Ranch in the company of World Champion Nat Young and local shaper/surfer Richie West. The Pollock Theater is proud to present a newly restored digital version of this pioneering example of surf filmmaking. Crystal Voyager transcends the travelogue, as it sets out to capture the embodied experience and ecological intimacy that make the sport so captivating.
Director David Elfick and author Garth Murphy joined moderator Alexander Champlin (Film and Media Studies, UCSB) for a post-screening discussion.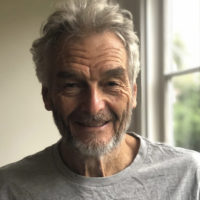 Director David Elfick
David Elfick is an Australian producer and director. He has played an instrumental part in the establishment of the New Wave of Australian cinema internationally. David has produced and directed feature films and high-quality television drama, working with such talents as directors Phillip Noyce on Rabbit Proof Fence and Newsfront, Gillian Armstrong on Starstruck, as well as George Miller, John Madden, Russell Crowe, Mel Gibson, Heath Ledger, and Geoffrey Rush. His productions have won numerous awards, including the Berlin Film Festival jury prize and the Australian Film Institute's award for Best Picture. His company Palm Beach Pictures has recently begun producing stage musicals.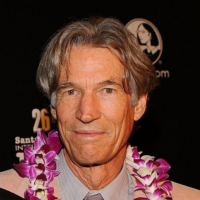 Author Garth Murphy
Garth Murphy is a jack-of-all-trades who rides waves; he is an author, an avid historian, an environmentalist, and a personal friend of George Greenough. As a filmmaker Garth has worked on Jungle Jet Set, Blue Horizon, and A Deeper Shade of Blue.  Educated in Honolulu and at La Jolla, UCSB, UCSD, and in Australia, Garth is a north country San Diegan who haunts the hidden coves of Baja California Sur, Mexico.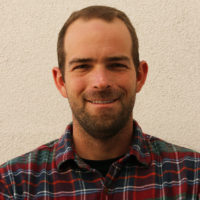 Moderator Alexander Champlin
Alexander Champlin is a PhD candidate in the Department of Film and Media Studies at the University of California, Santa Barbara. He studies spectator videogaming as an emergent media phenomenon with a focuses on esports, videogame livestreaming, and Let's Play media.
 This event is sponsored by the Carsey-Wolf Center.
The Carsey-Wolf Center thanks PBP-Greenoughfilms for the use of the film and still images.
CWC Docs
The Carsey-Wolf Center is committed to screening documentaries from across the world that engage with contemporary and historical issues, especially regarding social justice and environmental concerns. Documentaries allow filmmakers to address pressing issues and frame the critical debates of our time.