Revisiting the Classics: Cane Fire
Thursday, November 2, 2023 / 7:00 PM - 9:30 PM (PDT)
Screening Format: Sony 4K digital projection (90 minutes)
With Anthony Banua-Simon (filmmaker)
Cane Fire​ examines the past and present of the Hawaiian island of Kauaʻi, interweaving four generations of family history, numerous Hollywood productions, and troves of found footage to create a kaleidoscopic portrait of the economic and cultural forces that have cast Indigenous and working-class residents as "extras" in their own story.
Taking its title from what is thought to be the first Hollywood feature ever shot on the island of Kaua'i (1934's White Heat, alternately titled Cane Fire, now considered lost), Cane Fire plumbs the archive of classic Hollywood cinema, tracing its complex ties to the ongoing colonization of Hawai'i and mobilizing cinema itself as an incendiary political tool.
Filmmaker Anthony Banua-Simon will join moderator Tyler Morgenstern (Assistant Director, Carsey-Wolf Center) for a post-screening discussion of Cane Fire.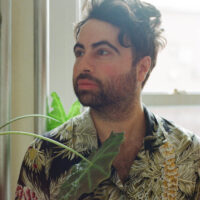 Anthony Banua-Simon (filmmaker)
Anthony Banua-Simon is an award-winning documentary filmmaker and editor named one of Filmmaker Magazine's 2021 "25 New Faces of Independent Film" and DOC NYC's 2022 "40 Under 40." His debut feature documentary, Cane Fire, was an official selection of the 2020 Hot Docs International Film Festival as well as the 2021 MoMA Doc Fortnight and won Best Documentary Feature at the 2020 Indie Memphis Film Festival and the 2021 Los Angeles Asian Pacific Film Festival. Cane Fire was distributed theatrically by Cinema Guild and is available to stream on The Criterion Channel. The film has received praise in RogerEbert.com, The Wrap, Jacobin, Film Threat, and Hyperallergic, among several other outlets.
Banua-Simon's short documentary Third Shift, which concerns two former workers of the Domino Sugar Refinery, won Best Short Documentary at the 2014 Brooklyn Film Festival and was streamed on The Criterion Channel. Anthony attended The Evergreen State College and was a fellow at the UnionDocs Collaborative Studio Program. He's currently a member of the volunteer-run Spectacle Theater in Brooklyn.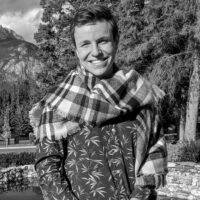 Moderator Tyler Morgenstern
Tyler Morgenstern is Assistant Director of the Carsey-Wolf Center and an alumnus of the UCSB Film and Media Studies PhD program. As a scholar, his research and teaching focused on the media and technological cultures of empire and settler colonialism. He completed his dissertation, Colonial Recursion and Decolonial Maneuver in the Cybernetic Diaspora in 2021, and has published in journals including International Journal of Communication, Media+Environment, and Synoptique. With Krista Lynes and Ian Alan Paul, he is also co-editor of Moving Images: Mediating Migration as Crisis (Transcript Verlag, 2020).
This event is sponsored by the Carsey-Wolf Center.
Revisiting the Classics
What happens when a film becomes a "classic"? The Carsey-Wolf Center's 2023-24 feature series Revisiting the Classics engages creatively and critically with our filmic past, approaching it with fresh eyes and novel interpretive lenses. Not simply a celebration of the "great works," Revisiting the Classics will consider how classic texts have shaped the work of contemporary filmmakers, how complicated questions of politics and aesthetics emerge through practices of adaptation and interpretation, and how the changing landscape of film distribution, archiving, preservation, and critique affects the formation of canon and the making of new "classics."
CWC Docs
The Carsey-Wolf Center is committed to screening documentaries from across the world that engage with contemporary and historical issues, especially regarding social justice and environmental concerns. Documentaries allow filmmakers to address pressing issues and frame the critical debates of our time.
CWC Global
Media are global by nature; they express culture just as much as they transcend borders. The CWC Global series is dedicated to showcasing media from around the world. This series features screenings and events that place UCSB in conversation with international media makers and global contexts across our deeply connected world.