Can Alzheimer's Be Stopped?
Tuesday, April 12, 2016 / 7:00 PM - 9:00 PM (PDT)
Screening Format: Blu-Ray (56 Minutes)
With Kenneth Kosik, MD (Co-Director Neuroscience Research Institute, UCSB), Sarah Holt (Producer and Director HHMI/Tangled Bank Studios), Rhonda Spiegel (CEO, Alzheimer's Association, California Central Chapter) & Francisco Lopera, MD (Professor of Behavioral Neurology)
We were joined for a pre-screening of the PBS NOVA program Can Alzheimer's Be Stopped? (2016) followed by a panel discussion with Kenneth Kosik, MD (Co-Director Neuroscience Research Institute UC Santa Barbara), Sarah Holt (Producer and Director HHMI/Tangled Bank Studios), and Rhonda Spiegel (CEO, Alzheimer's Association, California Central Chapter) and Francisco Lopera, MD (Professor of Behavioral Neurology, Chief of Neurosciences Program-University of Antioquia, Coordinator Group of Neurosciences of Antioquia). The discussion was moderated by Julia Cort, Deputy Executive Producer for NOVA.

Alzheimer's disease strikes at the core of what makes us human: our capacity to think, to love, and to remember. The cause of Alzheimer's ­ and whether it can be stopped ­ is one of the greatest medical mysteries of our time. Alzheimer's ravages the minds of over 40 million victims worldwide, stripping them of their memories and often their dignity on a poignant march that can lead to death. Join investigators as they gather clues and attempt to reconstruct the molecular chain of events that ultimately leads to dementia, and follow key researchers in the field who have helped to develop the leading theories of the disease. Along the way, meet individuals from all walks of life who will reveal what it's like to struggle with Alzheimer's. Among them, members of a unique Colombian family who have learned that their genetic predisposition all but guarantees early onset Alzheimer's. Yet there may be hope. Join these courageous patients as they participate in clinical trials, and go behind the scenes of major drug trials to see how researchers target and test therapies that may slow and even prevent Alzheimer's.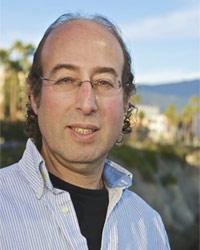 Professor Kenneth Kosik, MD
Kenneth S. Kosik is a physician scientist who completed a B.A. and M.A. in English literature from Case Western Reserve University in 1972 and an M.D. from the Medial College of Pennsylvania in 1976.  He served as a resident in neurology at Tufts New England Medical Center and was Chief Resident in 1980.  From 1980, he held a series of academic appointments at the Harvard Medical School, and achieved the rank of full professor there in 1996. In 2004, Kosik became the Harriman Professor of Neuroscience Research and Co-Director of the Neuroscience Research Institute at the University of California, Santa Barbara.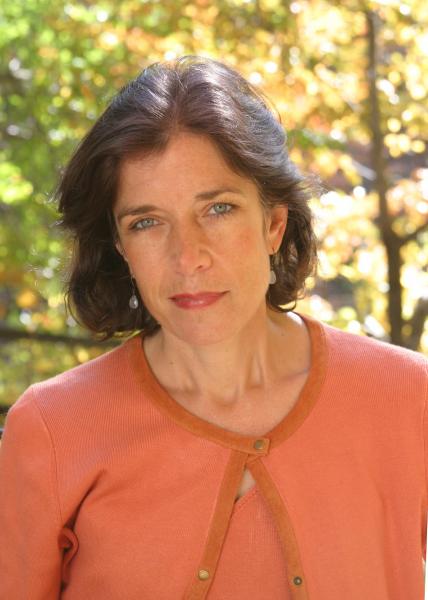 Producer and Director at HHMI/Tangled Bank Studios Sarah Holt
Sarah Holt has produced, directed, written and/or edited over 40 hours of broadcast documentaries for PBS, NOVA, the American Experience, the Discovery Channel, and the Smithsonian Channel. In pursuit of her stories, she has followed explorers into unknown caves, doctors into the midst of Third World epidemics, and scientists unraveling the secrets of our genetic code.  Her films have won numerous awards, including three Emmys for "Outstanding Informational Programing," "Best Historical Documentary," and "Best Show, Best Series." She is also a three-time winner of the AAAS Science Journalism Award. Her company, Holt Productions, is based in Boston, MA.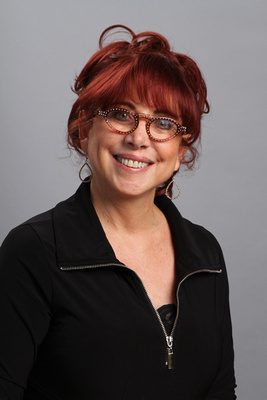 CEO of CA Central Chapter of the Alzheimer's Association Rhonda Spiegel
Rhonda Spiegel, CEO, Alzheimer's Association, CA Central Chapter. Originally from NYC, Rhonda has been in California since 1978.  Rhonda has been with the Alzheimer's Association for 7 years. She comes to the Alzheimer's Association from a 30-year career in mainstream healthcare.  She served as a VP for Patient Care Services at two local Medical Centers after leaving the senior management team at UCLA Medical Center when she relocated from L.A. to Santa Barbara. Rhonda has been in the Santa Barbara community for 28 years, and has made a passionate commitment to the Alzheimer's cause both professionally and personally.
Deputy Executive Producer for NOVA Julia Cort
Julia Cort joined the WGBH Science Unit in 1991. Since then, she has produced and overseen dozens of films, including parts of the acclaimed series, The Fabric of the Cosmos and The Elegant Universe with Brian Greene, as well as Smartest Machine on Earth, Manhunt- Boston Bombers, Mind of a Rampage Killer, Building Pharaoh's Ship, Monster of the Milky Way, Origins: Where Are The Aliens?, Cracking the Code of Life, Runaway Universe and the ground-breaking Secrets of Lost Empires series on ancient technology. Cort played a key role in developing and producing NOVA's award-winning sister series, NOVA scienceNOW, and served as Executive Producer for its most recent season. Over the course of 20-plus years producing in the field, she's plunged deep underground in search of dark matter, been blindfolded and led to secret diamond-making factories, waded into leech-infested swamps and attempted to recreate the technological feats of ancient Egyptian engineers. Her skill at transforming challenging science into clear, engaging and entertaining television has been honoured with the George Foster Peabody Award, the National Academies Keck Communication Award, the AAAS Science Journalism Award, the American Institute of Physics Science Writing Award, the National Association of Science Writers Science in Society Award and the News and Documentary Emmy.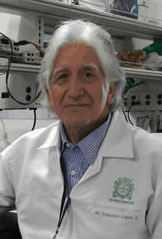 Director of the Neuroscience Group at Antioquia University Francisco Lopera, MD
Francisco Lopera is the Director of the Neuroscience Group at Antioquia University and works in basic and clinical neurosciences in developmental and neurodegenerative disorders. As a Behavioral Neurologist in the Department of Internal Medicine, Clinical Neurology Service at Medical School of the Antioquia University, Lopera plays an active role in assisting patients with Alzheimer's Disease, CADASIL, Parkinson disease, Huntington disease, Mild cognitive impairment, Fronto-temporal dementia, and other forms of dementias. Additionally, Lopera assists patients with ADHD, language impairment, conduct disorders, and other neuro-developmental problems. Lopera has been working with a large groups of families with FAD due to a common PSEN1 mutation (E280A) for over 15 years, an endeavor that has ultimately led to his position as Principal investigator in Colombia of the collaborative project with Banner Health for Prevention therapy in FAD. With expertise as a Behavioral Neurologist, Lopera studies both adults and children as well as performing research of various neurodegenerative and developmental disorders in these populations, and oversees most of the clinical neurological evaluation of the patients.
This event is sponsored by NOVA, the Carsey-Wolf Center, and Tangled Bank Studios.
CWC Docs
The Carsey-Wolf Center is committed to screening documentaries from across the world that engage with contemporary and historical issues, especially regarding social justice and environmental concerns. Documentaries allow filmmakers to address pressing issues and frame the critical debates of our time.