Cairo Drive
Wednesday, March 9, 2016 / 7:00 PM (PST)
Screening Format: Blu-Ray (79 Minutes)
With Sherief Elkatsha (director)
Cairo Drive (2013) is a documentary exploration of Egyptian identity and change spanning the critical period before the revolution and up to the most recent presidential elections, shot from 2009 to 2012 by award-winning Egyptian-American director Sherief Elkatsha. Winner of the Best Film from the Arab World Documentary Competition at the 2013 Abu Dhabi Film Festival, Cairo Drive portrays the congested streets through encounters in traffic with taxi drivers, ambulance, traffic cops, and private citizens.
We were joined for a post-screening discussion with Director Sherief Elkatsha and Professors Laila Shereen Sakr and Dick Hebdige from the Department of Film and Media Studies.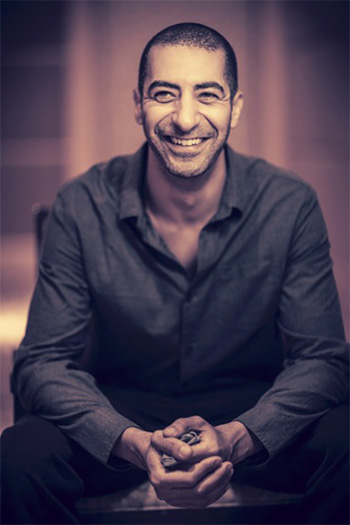 Director Sherief Elkatsha

Filmmaker Sherief Elkatsha was born in the United States, raised in Cairo and currently lives in Brooklyn, NY. His first feature-length documentary, Butts Out, about five smokers and their struggles to quit, received the Best Documentary Award at the 2006 New England Film and Video Festival. The film was also an official selection at The Rhode Island International Film Festival, Rendez-Vous with Madness Film Festival, and the Hollywood DV Festival. In 2007, Elkatsha co–directed and shot Egypt: We are Watching You with Jehane Noujaim (director of Control Room). The documentary captures pre-revolution politics in Egypt as seen through the eyes of a grass roots, pro-democracy activist group, Shayfeen.com. The film was part of a series, "Why Democracy" and was broadcast on 42 networks around the world.
Elkatsha continued to document his native city as the director of photography for Cairo Garbage, directed by Mikala Krogh in 2009 as part of the "Cities on Speed" series. A collaboration between the Danish Film Institute and Danish Broadcasting Corporation, DR TV, the series has aired all over the world on various networks, including most recently on the Sundance Channel in April 2010. In 2010, Elkatsha also shot and edited his first music video "Not To Write About Boys" for Supercute!, which premiered on Boing Boing. Elkatsha is currently preparing to shoot his next film, a theme-driven exploration of female music composers in the Arab World.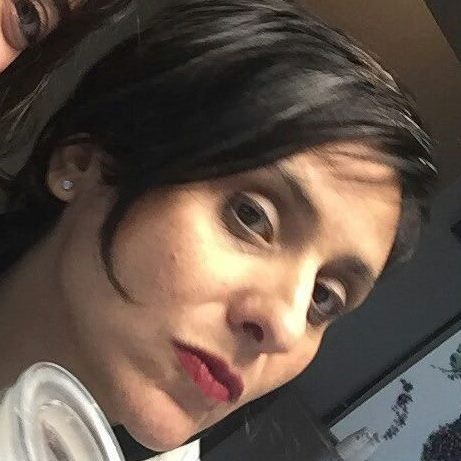 Co-Moderator Laila Shereen Sakr
Laila Shereen Sakr is Assistant Professor of Film and Media Studies at UC Santa Barbara. Her creative and scholarly works use digital logic and technique to map global participation in virtual worlds and networked publics. She is the creator of R-Shief media system for archiving and analyzing social media content, and the cyborg representation of VJ Um Amel. She has shown in solo and group exhibitions and performances at galleries and museums across the Americas, Europe, and the Middle East, and has published extensively. Prof. Sakr is a leading voice in the open source movement, in particular for Arabic localization. She is a co-editor for the open access journal: Media Theory, and also co-editor for After.Video (a paperback book and video stored on a Raspberry Pi computer packaged in a VHS case) published by Open Humanities Press.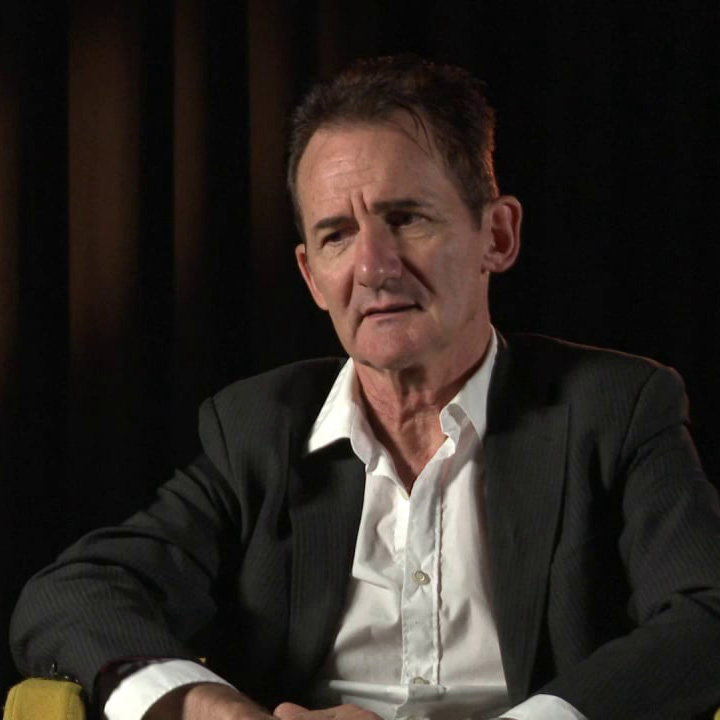 Co-Moderator Dick Hebdige
Dick Hebdige is a Professor in the Departments of Film and Media Studies and Art Studio. A cultural critic and theorist, Hebdige has published widely on youth subculture, contemporary music, art and design, and consumer and media culture. His books include: Subculture: The Meaning of Style (Methuen, 1979); Cut 'n' Mix: Culture, Identity and Caribbean Music (Methuen, 1987); and Hiding in the Light: On Images and Things (Routledge, Methuen, 1988). His current interests include the integration of autobiography and mixed media in critical writing and pedagogy.
This event is sponsored by the Carsey-Wolf Center and the Department of Film & Media Studies.
CWC Docs
The Carsey-Wolf Center is committed to screening documentaries from across the world that engage with contemporary and historical issues, especially regarding social justice and environmental concerns. Documentaries allow filmmakers to address pressing issues and frame the critical debates of our time.
CWC Global
Media are global by nature; they express culture just as much as they transcend borders. The CWC Global series is dedicated to showcasing media from around the world. This series features screenings and events that place UCSB in conversation with international media makers and global contexts across our deeply connected world.