BlaxploItalian
Wednesday, February 15, 2017 / 7:00 PM - 9:15 PM (PST)
With Fred Kuwornu (Director)
Q&A with director Fred Kuwornu
Published on Oct 25, 2017
The documentary BlaxploItalian spotlights the careers of a population of entertainers that is seldom acknowledged: Black actors in Italian cinema. Through interviews and archival footage, this film explores the personal struggles and triumphs that Afro-Italian and African diasporic actors have faced both historically and in the contemporary moment as they work to find significant film roles. With the intention of challenging worldwide mainstream filmmakers and audiences, the film calls for ethnic and racial diversity in casting important roles within international film and media industries.
Director Fred Kuwornu joined Anna Everett (Film and Media Studies, UCSB) and Claudio Fogu (Italian Studies, UCSB) for a post-screening discussion.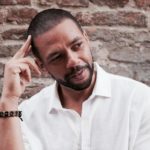 Director Fred Kuwornu
Fred "Kudjo" Kuwornu is an activist, producer, writer, and director born and raised in Italy and based in Brooklyn. He holds a Bachelor's degree in Political Science and Mass Media from the University of Bologna. He has lectured on the topic of "Documentary and Social Change," and was a keynote speaker at Emory University's 2014 conference "Ethnicity, National Identity, and Multiculturalism in Contemporary Italy." Kuwornu produced and directed 18 IUS Soli (2010), a documentary about immigration and citizenship in Italy, and Inside Buffalo (2010), a documentary about African-American soldiers in World War II.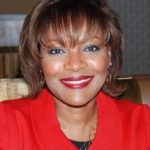 Moderator Anna Everett
Anna Everett is a Professor of Film, Television and New Media Studies at UCSB. Her publications include the books Returning the Gaze: A Genealogy of Black Film Criticism, 1909-1949; Learning Race and Ethnicity: Youth and Digital Media, for the MacArthur Foundation's Digital Media, Youth, and Learning program; her 2009 award-winning book Digital Diaspora: A Race for Cyberspace; and the edited volume Pretty People. She is a two-time recipient of the Fulbright Senior Scholar Award, among others. She is completing a book on President Obama, social media and millennials.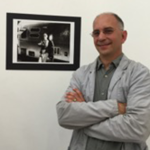 Moderator Claudio Fogu
Claudio Fogu is an Associate Professor of Italian Studies at UCSB and works on Italian cultural history and memory, with an emphasis on film and visual culture. He is the author of The Historic Imaginary: Politics of History in Fascist Italy (University of Toronto Press, 2003), and co-editor of The Politics of Memory in Postwar Europe (Duke UP, 2006), Metahistory's Fortieth Anniversary (Storia e Storiografia, 2015), and Probing the Ethics of Holocaust Culture (Harvard UP, 2016). He has published articles in The Journal of Contemporary History (1996), Representations (1997), History and Theory (2003 and 2009), Storiografia (2013), and The Journal of Modern European History (2014). He is also a co-founder of two digital journals: California Italian Studies and Zapruder World.
This event is sponsored by the Carsey-Wolf Center, the Center for Black Studies Research, the Office of the Executive Vice Chancellor, the Office of the Associate Vice Chancellor for Diversity, Equity and Academic Policy, the Department of Film and Media Studies, the Department of French and Italian, and the MultiCultural Center.