Autumn Beat
Thursday, February 2, 2023 / 7:00 PM - 9:30 PM (PST)
Screening Format: Sony 2K digital projection (103 minutes)
With Antonio Dikele Distefano and Fred Kuworno
Starring: Hamed Seydou, Abby 6ix, Geneme, Juliet Joseph

Autumn Beat (2022) is a coming-of-age drama that follows Tito and Paco, two brothers growing up in Milan with the same dream: to break into the world of rap and be heard through music. The duo seem destined for success—Paco is a born performer and Tito knows how to write like no other—but ambition, life, and love for the same woman will test their bond. This exciting, three-decade-long story stars a cast composed almost entirely of Black Italians of African descent, and features some of the most interesting names in the Italian rap scene.
Autumn Beat writer/director Antonio Dikele Distefano and scholar/filmmaker Fred Kuwornu joined moderator Claudio Fogu (French and Italian Studies, UCSB) for a post-screening discussion of Autumn Beat and Black culture in Italy.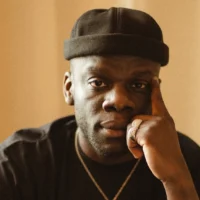 Writer/director Antonio Dikele Distefano
Writer/director Antonio Dikele Distefano is the son of Angolan parents. He was born and raised in the northern Italian city of Ravenna, and now lives and works in Milan. Before turning to screenwriting, Distefano was well-known as a chronicler of Black life in Italy. He published four novels between 2014 and 2019, and in 2016, he founded Esse magazine, which features video interviews with Italian rap artists. It is the best-selling rap publication in Italy. He made his debut as a screenwriter in 2021 with the Netflix Italia mini-series Zero, loosely based on one of his own novels. Featuring a primarily black cast, Zero centers on Omar, a teen whose ability to become invisible is a metaphor for the erasure that his community faces. Distefano is also the creator of the Italian talk show Basement Café (2018-present), and the writer/director of Autumn Beat (2022), the first Amazon Prime Video Original Movie with an all-Black cast.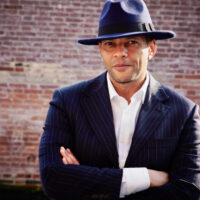 Scholar/filmmaker Fred Kuwornu
Fred Kudjo Kuwornu is an Italian-Ghanaian filmmaker, activist, educator, and producer. He is best known as the director of critically-acclaimed documentaries addressing racism, interracial relations, diversity, Afro-Italians and Black diasporic identity in Italy and the African diaspora. He holds a Master of Arts in Political Science at the University of Bologna, Italy, focusing on sociology and mass communication studies. After working on the 2007 Spike Lee film Miracle at St. Anna, Kuwornu produced and directed the award-winning historical documentary Inside Buffalo, about the African-American segregated 92nd Infantry Division, which fought in Europe during Second World War. In 2016, he released Blaxploitalian: 100 Years of Blackness in Italian Cinema, a hybrid historical documentary about actors of African descent in Italian cinema. In July 2021, he launched the platform BlackItalia.info and the online course "Teaching Black Italy," which explores the contemporary presence of the African diaspora in Italy.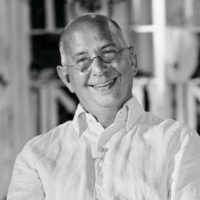 Moderator Claudio Fogu
Claudio Fogu is Professor of Italian Studies at UCSB. He has published widely on topics ranging from the philosophy of history and memory studies (The Politics of Memory in Postwar Europe [Duke UP, 2006], Metahistory's Fortieth Anniversary [Storia e Storiografia, 2015], Probing the Ethics of Holocaust Culture [Harvard UP, 2016]), to the cultural history of Italian modernism and fascism (The Historic Imaginary: Politics of History in Fascist Italy [University of Toronto Press, 2003]). More recently, Fogu has turned his scholarly attention to developing a transnational approach to Italian history, resulting in his latest monograph, The Fishing Net and the Spider Web: Mediterranean Imaginaries and the Making of Italians (Palgrave, 2020). In 2020 he inaugurated at UCSB the first Transnational Italian Studies major in the U.S.
This event is co-sponsored by the Italian Cultural Institute of Los Angeles and the UCSB Transnational Italian Studies Program.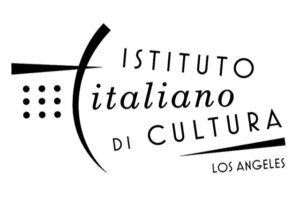 CWC Global
Media are global by nature; they express culture just as much as they transcend borders. The CWC Global series is dedicated to showcasing media from around the world. This series features screenings and events that place UCSB in conversation with international media makers and global contexts across our deeply connected world.