Anote's Ark
Tuesday, July 10, 2018 / 7:00 PM - 9:15 PM (PDT)
Screening Format: DCP (87 Minutes)
With Mila Aung-Thwin (Editor and Executive Producer)
Director: Matthieu Rytz

Anote's Ark (2018) focuses on the Pacific Island nation of Kiribati (population: 100,000), one of the most remote places on the planet. While seemingly far-removed from the pressures of modern life, it is one of the first countries that must confront the main existential dilemma of our time: imminent annihilation from sea-level rise. While Kiribati's President Anote Tong races to find a way to protect his nation's people and maintain their dignity, many Kiribati are already seeking safe harbor overseas. Set against the backdrop of international climate and human rights negotiations, Anote's struggle to save his nation is intertwined with the extraordinary fate of Tiemeri, a young mother of six, who fights to emigrate with her family to New Zealand. At stake is the survival of Tiemeri's family, the Kiribati people, and 4,000 years of Kiribati culture.
Mila Aung-Thwin (Editor and Executive Producer) joined Michael Hanrahan for a post-screening discussion.  This program is presented in conjunction with the Blue Horizons Summer Program for Environmental Media.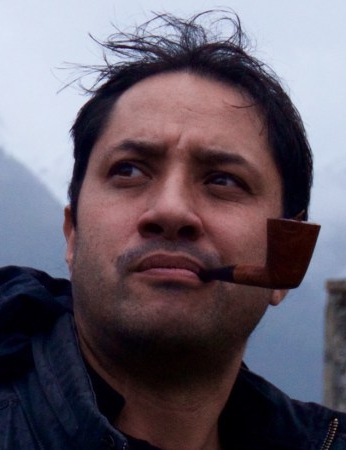 Editor and Executive Producer Mila Aung-Thuin
Mila Aung‐Thwin directs, edits and produces documentary features.  He is the co-founder of the Montreal production company EyeSteelFilm, and has produced more than 30 feature documentaries including Up the Yangtze (Golden Horse winner), Last Train Home (winner of 2 Emmy Awards), Rip: A Remix Manifesto (IDFA audience choice prize winner), and Forest of the Dancing Spirits (IDFA First Appearance Prize). He has taught documentary film classes and workshops in Myanmar, China, and South Africa. He served for five years as president of RIDM, Montreal's international documentary festival and has served on the juries of the International Emmy Awards and the Sundance Film Festival. Most recently, he directed Let There Be Light, which premiered at the Big Sky Film Festival and won the Artistic Vision award.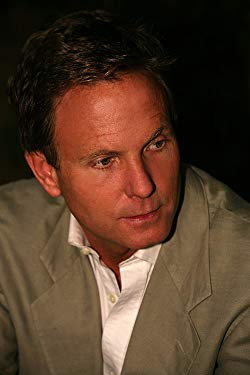 Moderator Michael Hanrahan
Michael Hanrahan has been involved with documentary film production for twenty five years.  Hanrahan studied marine science and motion picture film at the University of Miami, combining his respect for the ocean with his desire to communicate the challenges it faced. Early in his career, Hanrahan worked as a lecturer and underwater camera operator for Jean-Michel Cousteau, traveling to every continent except Antarctica. Later, Hanrahan worked with underwater and natural history documentary legend Mike deGruy on the Discovery Channel production Search for the Giant Squid, allowing capture of the first video footage of a giant squid. Each summer, Hanrahan teaches Introduction to Environmental Media Production and Advanced Environmental Media Production for the Blue Horizons program. In the fall term, he teaches a similar course at the Bren School for Environmental Science & Management. Hanrahan is also the author of an environmental thriller titled The Last Extinction, an enhanced novel that tells the story of an ancient tablet uncovered in the heart of the Amazon.
 The event is sponsored by the Carsey-Wolf Center and the UCSB Summer Sessions Cultural & Enrichment Program.
CWC Docs
The Carsey-Wolf Center is committed to screening documentaries from across the world that engage with contemporary and historical issues, especially regarding social justice and environmental concerns. Documentaries allow filmmakers to address pressing issues and frame the critical debates of our time.