Angels in Exile
Tuesday, April 23, 2013 / 7:00 PM (PDT)
Screening Format: Blu-Ray (78 Minutes)
With Billy Raftery (Director) & Adam Paul Smith (Producer)
Angels In Exile (2012) challenges viewers to look past the violent and often graphic image of homeless youth and see them for what they are… children. In the face of constant violence, rape, trafficking, abductions, and murder, the street kids of Durban, South Africa have next to no way out.  Most turn to huffing glue for a temporary escape, resulting in addiction and pushing many over the edge to theft, dealing drugs, and prostitution.
Director Billy Raftery embeds himself, where most wouldn't stop at a red light, to share a story 8 years in the making, focusing on two inspiring kids Zulieka and Ariel. A witness to their entire adolescence, we observe their fight to survive not only the dangers around them, but also the haunting memories of the past that led them to run to the streets in the first place.
We held a post-screening Q&A discussion with Director Billy Raftery and Producer Adam Paul Smith, moderated by Richard Hutton, former executive director of the Carsey-Wolf Center.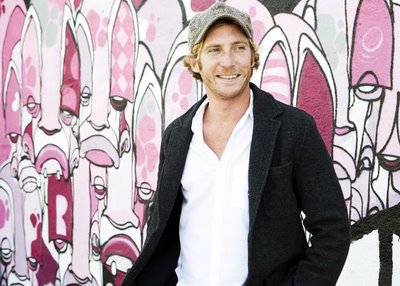 Director Billy Raftery
After graduating Columbia University with a BA in Film ('03), Billy Raftery moved to Durban, South Africa. Inspired by the countless homeless youth in his Durban beachfront neighborhood, he founded the Children Rise Foundation to direct, write and produce the feature documentary 'Angels In Exile' narrated by Oscar Winner Charlize Theron and filmed between 2003 and 2012. The film recently premiered at the Santa Barbara International Film Festival and is currently traveling the festival circuit. It is out to market with Goldcrest International Films and Traction Media. Pre-release of 'Angels In Exile', the film played select rough scenes at the United Nations' World AIDS Day in the Main Assembly Hall on December 1, 2010 and 2011.  
This past year Billy produced the #1 Box Office Documentary per screen turn-out weekend, 'Long Shot: The Kevin Laue Story' based on the first ever NCAA Division 1 Men's Basketball with one arm – the film is in theaters now. He also produced a short titled 'Soft Typewriter' that premiered at the Cannes Indie Film Festival '08. Billy has directed news segments for ABC and CBS as well as commercials for Mercedes, Pop Tarts and American Idol. He is also a co-Founder of Georgeville Entertainment with Harry Potter/Heyday Films and Television Founder Marc Rosen that is partnered with Reliance Entertainment, CAA and Motion Picture Capital. This spring Billy will be producing a feature film titled 'The Preppie Connection' starring Evan Peters and Bella Heathcoate. In the meantime, he keeps busy surfing and laughing.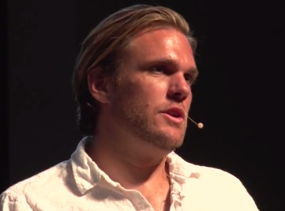 Producer Adam Paul Smith
Adam Paul Smith works under the tent of Act 4 Entertainment, a development and production company, formed to create content that is socially conscious and politically relevant. Prior to joining Act 4, Adam worked at International Creative Management (ICM) in the Motion Picture Literary Department and then in the Motion Picture Independent & International Department, where he assisted with the financing, packaging and sales for distribution of feature films. He most recently produced the documentary ANGELS IN EXILE, narrated by Academy Award Winner© Charlize Theron, challenging viewers to look past the graphic image of homeless youth and see them for what they are… children.  Adam is currently in development on multiple projects for feature film, television and interactive new media. He is the creator behind Act4′s "What Can I Do?" social action campaign initiative, to engage audiences to action.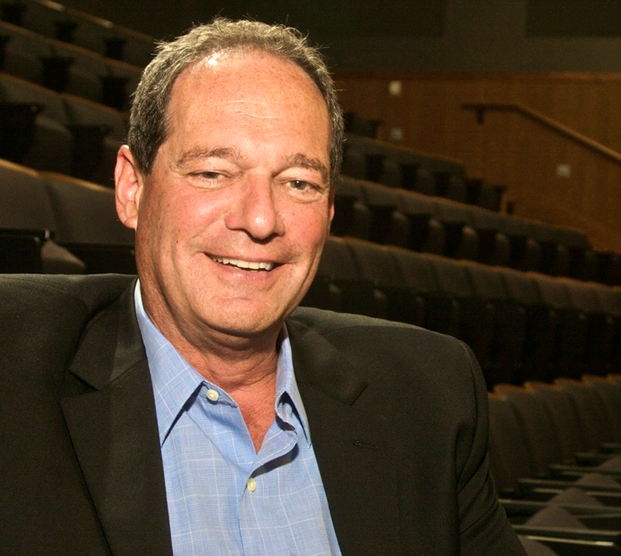 Moderator Richard Hutton
Richard Hutton is an Adjunct Professor in the Film & Media Studies Department at UCSB. Previously, Hutton was Vice President of Media Development for Vulcan Inc. He oversaw Vulcan Productions' feature film and documentary units and directed all of Vulcan's media development projects, including initiatives in the education, museum and entertainment sectors.Under Hutton's direction, Vulcan Productions produced a wide range of documentaries, including the six-hour series This Emotional Life; the Peabody Award-winning Judgment Day: Intelligent Design on Trial, a two-hour NOVA special chronicling the latest battle in the war over evolution; and the Emmy Award-winning Rx for Survival, a six-part series on global health – all with the WGBH Science Unit. Prior to Vulcan, Hutton was senior vice president of creative development at Walt Disney Imagineering. Before that, Hutton served as vice president and general manager of the Disney Institute, where he directed the transition of the organization from concept into an operating business.
This event is sponsored by the Carsey-Wolf Center and the Department of Film & Media Studies.
CWC Docs
The Carsey-Wolf Center is committed to screening documentaries from across the world that engage with contemporary and historical issues, especially regarding social justice and environmental concerns. Documentaries allow filmmakers to address pressing issues and frame the critical debates of our time.
CWC Global
Media are global by nature; they express culture just as much as they transcend borders. The CWC Global series is dedicated to showcasing media from around the world. This series features screenings and events that place UCSB in conversation with international media makers and global contexts across our deeply connected world.