Zama
Thursday, April 26, 2018 / 7:00 PM - 10:00 PM (PDT)
Screening Format: SONY 4K DIGITAL PROJECTION (115 Minutes)
With Eloi Grasset (Spanish and Portuguese, UCSB)
Director: Lucrecia Martel

Zama (2017) centers on a Spanish colonial administrator who was born in South America. The title character waits for a letter from the Spanish king that would grant him a transfer from the small town in which he is stagnating to Buenos Aires. Zama's situation is delicate, and he must ensure that nothing interferes with his transfer. He is forced to submissively accept every task entrusted to him by successive Governors, who come and go as he stays behind. When Zama finally realizes that no letter is coming, he joins a party of soldiers in pursuing a dangerous bandit. Based Antonio Di Benedetto's 1956 novel of the same name, Zama has been described as "beautiful, hypnotic, mysterious and elliptical."
Eloi Grasset (Spanish and Portuguese, UCSB) joined Cristina Venegas (Film and Media Studies, UCSB) for a post-screening discussion.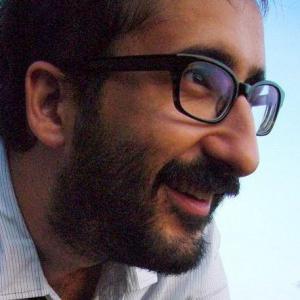 Eloi Grasset (Spanish and Portuguese, UCSB)
Eloi Grasset is an Assistant Professor in the Department of Spanish and Portuguese at UCSB, where he teaches Hispanic Literature and Film. He has published widely on many aspects of Iberian cultures. He is now working on a book manuscript, tentatively titled Modernity and Mother Tongues in Iberian Literatures, where he explores the literary aesthetics that is peculiar to writers choosing to write in a non-native language. Other projects include the study of emotions and affects in Contemporary Spanish cinema.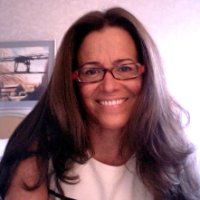 Moderator Cristina Venegas

Cristina Venegas is Associate Professor Film and Media Studies at the UCSB, where she teaches and researches Latin American film and media history, critical approaches to digital media and the history, politics and practice of film festivals. She is the author of Digital Dilemmas: The State, the Individual and Digital Culture in Cuba (Rutgers, 2010), and her essays have appeared in numerous journals and anthologies.
This event was presented as part of the Media in the Americas conference,
which was sponsored by the Carsey-Wolf Center, the Department of Film and Media Studies and the Program in Latin American and Iberian Studies.
CWC Global
Media are global by nature; they express culture just as much as they transcend borders. The CWC Global series is dedicated to showcasing media from around the world. This series features screenings and events that place UCSB in conversation with international media makers and global contexts across our deeply connected world.