Frankenstein: Afterlives – Young Frankenstein
Tuesday, November 13, 2018 / 7:00 PM - 9:45 PM (PST)
Screening Format: DCP (106 Minutes)
With Lester Friedman (Media and Society, Hobart and William Smith Colleges)
Director: Mel Brooks


Starring: Gene Wilder, Marty Feldman, Madeline Kahn
Mel Brooks' horror parody Young Frankenstein (1974) lovingly invokes the classic 1930s Universal Frankenstein films through its use of black and white film, and its use of the earlier films' props. The script, cowritten by Brooks and star Gene Wilder, takes up the story of Baron von Frankenstein's grandson, the respected medical lecturer Dr. Frederick Frankenstein (Wilder). When Dr. Frankenstein learns that he has inherited his infamous grandfather's estate in Transylvania, he reluctantly travels there and soon begins to re-create his grandfather's experiments with the help of servants Igor (Marty Feldman), Inga (Teri Garr), and the fearsome Frau Blücher (Cloris Leachman). After he creates his own monster (Peter Boyle), new complications ensue with the arrival of the doctor's fiancée, Elizabeth (Madeline Kahn).

Lester Friedman (Media and Society, Hobart and William Smith Colleges) joined Director of the Carsey-Wolf Center, Patrice Petro, for a post-screening discussion.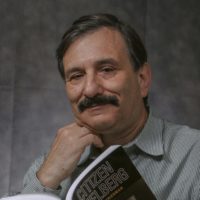 Lester Friedman (Media and Society, Hobart and William Smith Colleges)
Lester D. Friedman is Emeritus Professor and former chair of the Media and Society Program at Hobart and William Smith Colleges. Prior to his time at HWS, Professor Friedman taught cinema studies at Syracuse, Northwestern, and American Universities, as well as the Art Institute of Chicago. The author, co-author, and editor of over twenty books and numerous articles, his areas of academic specialty include film genres, American cinema of the 1970s, American Jewish cinema, British film of the 1980s, health and humanities, and multiculturalism in film. Additionally, he has written books about Steven Spielberg, Arthur Penn, Peter Pan, Frankenstein, and Clint Eastwood. He has authored two screenplays that have been the basis of independent films directed by the award-winning visual artist Owen Shapiro. He is currently completing a book on sports and American culture.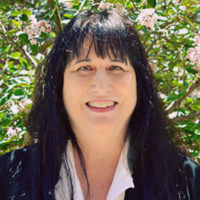 Moderator Patrice Petro
Patrice Petro is Professor of Film and Media Studies, Dick Wolf Director of the Carsey-Wolf Center, and Presidential Chair in Media Studies. She is the author, editor, and co-editor of twelve books, including The Routledge Companion to Cinema and Gender (with Kristin Hole, Dijana Jelaca, and E. Ann Kaplan, 2017), Teaching Film (2012), Idols of Modernity: Movie Stars of the 1920s (2010), Rethinking Global Security: Media, Popular Culture, and the "War on Terror" (2006), and Aftershocks of the New: Feminism and Film History (2002). She served two terms as President of the Society for Cinema and Media Studies, the largest U.S. professional organization for college and university educators, filmmakers, historians, critics, scholars, and others devoted to the study of the moving image.
 This event is sponsored by the Carsey-Wolf Center.
Frankenstein: Afterlives

Composed with the urgency and rage of youth, Frankenstein was published in 1818 when its author Mary Shelley was only eighteen years old. To honor the novel's 200th anniversary and its enduring legacy, the CWC's fall series is devoted to exploring multiple afterlives of the novel on film. The series will range from classical horror to science fiction to avant-garde experimentation, and will feature a recent biopic and a masterpiece of Spanish cinema. In our series, Frankenstein emerges as a complex tale about gender and sexuality, uncanny families and feminist rage; the films we will present plumb questions about creativity, personal tragedy and the relationship between life and death.
CWC Classics
The CWC Classics program celebrates cinema's rich history, bringing classic films back to the big screen for critical viewing and discussion. These events feature filmmakers, academics, and professionals who can contextualize the production and historical impact of the films. The series occasionally presents classic films in their original 16 or 35 mm formats. CWC Classics events celebrate the history and significance of cinema's enduring legacy.