Beatles Revolutions: Yellow Submarine
Saturday, March 2, 2019 / 2:00 PM - 4:15 PM
Screening Format: Blu-Ray (85 Minutes)
With Bill Morrison (artist/writer)
Director: George Dunning


Starring: Paul McCartney, John Lennon, George Harrison, Ringo Starr
Set in the psychedelic paradise of Pepperland, Yellow Submarine (1968) pits Sgt. Pepper's Lonely Hearts Club Band against the Blue Meanies, enemies of fun and music. Director George Dunning and art director Heinz Eidelmann employ a constantly-shifting array of '60s pop art settings in this revolutionary animated feature, which has inspired directors ranging from Terry Gilliam to John Lasseter. On its 50th anniversary, the film retains its ability to dazzle from its opening scene to the sing-a-long final credits.
Artist and writer Bill Morrison (The Beatles Yellow Submarine graphic novel) will join moderator Joe Palladino (Film and Media Studies, UCSB) for a post-screening discussion.
This event is free but a reservation is recommended in order to guarantee a seat.
Tickets will be released on Friday, February 8 at 11:00 AM.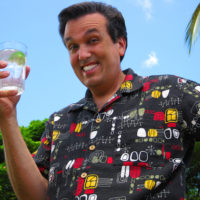 Writer/Graphic Novelist Bill Morrison
Bill Morrison is a comic book artist and writer, co-founder of Bongo Comics (with Matt Groening and Steve and Cindy Vance), and the editor of MAD Magazine. He has worked as an illustrator for The Simpsons and as Art Director for Futurama. His recent work includes a 50th anniversary graphic novel adaptation of Yellow Submarine (2018).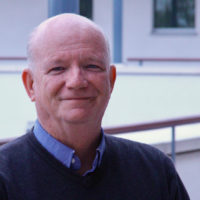 Moderator Joe Palladino

Joe Palladino has been the Academic Advisor of the UCSB Film and Media Studies Department since 1996. He is the founder of Word Farm, a three-day screenwriting camp now well into its second decade. He serves as the advisor for Reel Loud Film Festival, Focus Media Journal, Graphic Voices, and Women in Media. He has served as the moderator of past the Pollock Theater's Q&As including Trouble with Tribbles and 1941. His short film The Secret Ingredient played in the 2013 Santa Barbara International Film Festival.
 This event is sponsored by the Carsey-Wolf Center, the Center for the Interdisciplinary Study of Music (CISM), and KCSB-FM.
Beatles Revolutions
When the Beatles burst onto the musical scene in the early 1960s, they reflected the era's great idealism and its frenzy of political protest and debate, producing music that would become synonymous with the decade itself. The CWC's winter series Beatles Revolutions examines the ways in which the band was central to broader revolutions in music, culture, and politics. The series spans documentary, animation, and fictionalized versions of the Beatles' lives, and will feature distinguished guests who have written about, toured with, and produced music for the Beatles.