All in the Modern Family: Writers Room Workshop
Friday, April 27, 2012 / 1:30 PM (PDT)
With Cheri & Bill Steinkellner (Writers), Janis Hirsch (Writer), David Isaacs (Writer), Ken Levine (Writer), and Jonathan Stark (Writer)
How do writers on a television comedy develop their material? Writers from current and recent comedies come together at the Pollock Theater. They take stories "ripped from the headlines" and discuss how they would handle them in their shows – through jokes, characters, and stories.
Writers from television comedies: Cheers, M*A*S*H, Frasier, According to Jim, Ellen, Drew Carey, Newhart, Bob, and The Simpsons joined us with panelists including Cheri & Bill Steinkellner, Janis Hirsch, David Isaacs, Ken Levine, and Jonathan Stark.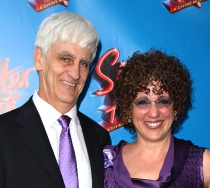 Television Producers/Writers Cheri & Bill Steinkellner
Cheri and Bill Steinkellner have earned multiple Emmy Awards, Golden Globes, the People's Choice, BAFTA, Writers Guild, Parents Choice, and TV Land Legend Awards for writing and producing TV's Cheers, and the Disney animated series and critically-acclaimed feature film, Teacher's Pet. They first met as charter members of The Groundlings in Los Angeles, where Bill co-wrote the Pee Wee Herman Show (L.A. and Broadway, with Paul Reubens). Other TV: The Jeffersons, Benson, The Facts of Life, Family Ties, Who's The Boss, Bob, Hope and Gloria, Don't Shoot Me, and Baby Blues. 2011 Tony-nominees for Best Book of a Musical – Sister Act (written with Bill Steinkellner, Alan Menken and Glenn Slater, currently playing Broadway and world-wide), Cheri and Bill also wrote the books for musicals Princesses, Mosaic (Off-Broadway), and Cheri conceived and wrote book and new lyrics for Hello! My Baby (currently at the Rubicon Theatre, coming to Santa Barbara's Lobero Theatre May 2012). Other stage includes award-winning comedy Our Place, and Instaplay – L.A.'s original all-improvised musical-comedy. Bill is the best-selling author of Postcards From The Moon (John Daniele and Company, 2000) and the popular postcard-story blog, Greetings From Bill.  Both Steinkellners mentor and teach here in Santa Barbara, having moved here in 1996 to raise their three favorite writers/artists/friends: Kit, Teddy, and Emma Steinkellner.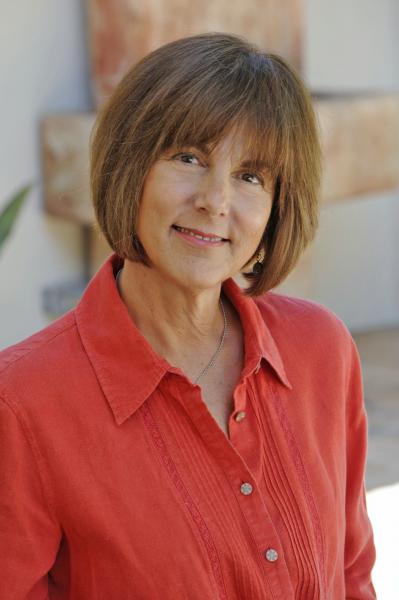 Television Producer/Writer Janis Hirsch
Janis Hirsch was born in Trenton, New Jersey, which she left the second she was allowed to attend Rollins College, majoring in Theater Arts. A month after graduating, she went to work at the legendary Coconut Grove Playhouse and the following summer was hired by burlesque legend (at least that's what she called herself) Ann Corio to assistant-manage the Storrowton Music Theater in Massachusetts. Her first job writing for television was on a show called Love, Sidney, significant because its star, Tony Randall, played a gay character. Alas, times being what they were, the only way anyone knew he was gay was that he had a photograph of a man on his desk. Hirsch came to Los Angeles to write for Square Pegs, which starred a 16 year old Sarah Jessica Parker during which time she wrote her first television pilot under the tutelage of Norman Lear, and then moved to the iconic It's Garry Shandling's Show. She also was fortunate enough to write and produce for series, including Anything But Love, LA Law, The Nanny, Frasier, Bette, My Wife and Kids, Will & Grace, 'Til Death, and Brothers while also writing movies of the week, including Stranded and Little White Lies. She's also worked on a lot of forgettable series but is quick to note that you work just as hard on the crap and, happily, you laugh just as hard.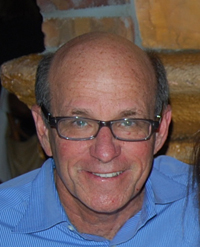 Television Producer/Writer David Isaacs
David Isaacs has worked as a TV and Film Writer/Producer for over 35 years. He has written multiple episodes for series such as M*A*S*H, Cheers, Wings, The Simpsons, Bold and Becker. Isaacs has been nominated eight times for the Writers Guild of America Award and won two times for Cheers. He has six Emmy nominations with one win for co-producing the first season of Cheers. He has also been nominated for the Humanitas Award and received a Peabody Award as a member of the staff of Frasier.
Isaacs also serves as a Professor of Screen and Television Writing in the USC School of Cinematic Arts.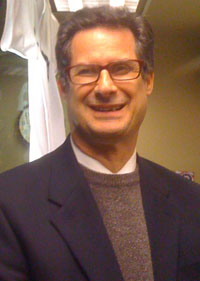 Television Producer/Writer Ken Levine
Ken Levine is an Emmy Award-winning writer/director/producer/major league baseball announcer. In a career that has spanned over 30 years Ken has been the head writer of M*A*S*H, producer of Cheers, creative consultant of Fraiser and Wings, and has co-created three of his own series including Almost Perfect that starred Nancy Travis for CBS from 1995-1996. Levine is currently a play-by-play announcer for the Seattle Mariners. Over the last twenty years he has also done radio/TV play-by-play for the Baltimore Orioles and San Diego Padres and has contributed pieces for ESPN and Fox Sports. He has also hosted Dodger Talk on the Los Angeles Dodgers Radio Network for eight years. A book about his year in Baltimore was published by Villard in 1993 entitled, It's Gone…No, Wait A Minute. A second book, Where in the Hell Am I? Trips I have Survived, was published in March 2011.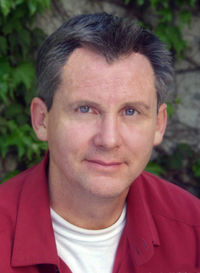 Writer/Actor Jonathan Stark
Jonathan Stark is from Erie, Pennsylvania. At his parents insistence, he earned his bachelors degree in Elementary Education and hated every minute of it. After graduation he appeared in a college production of 1776. Both the production and he were critically panned. Naturally, he decided to go to L.A. and pursue his dream of acting and has since been seen in Fright Night, Project X, House II, and Tales of the Crypt and is an alumni of The Groundlings and a regular in Bill Steinkellner's, Instaplay. Acting was hard, so he decided to pursue his dream of being a writer and got a job in TV, penning on such series as Cheers, Bob, The Nanny, Drew Carey and Ellen for which he won an Emmy Award and a George Foster Peabody Award for the coming out episode. Realizing he was never going to be able to retire early, he decided to write whatever would sell. Disney was buying, so he co-created and ran According to Jim for 8 years and 183 episodes. That was really hard. His current dream is to be a featured zombie in AMC's Walking Dead.
This event is sponsored by the Carsey-Wolf Center and the Department of Film & Media Studies.
CWC TV
In recognition of the extraordinary accomplishments of the Center's namesakes, Dick Wolf and Marcy Carsey, the Carsey-Wolf Center is committed to examining television as an institution, industry, and cultural form. In our post-network, multi-channel, multi-media environment, understanding television demands understanding its past as well as its future, through exploration of individual episodes, mini-series, and documentaries.