TV at the Pollock: The Handmaid's Tale
Tuesday, February 4, 2020 / 7:00 PM - 9:00 PM (PST)
Screening Format: DCP (48 Minutes)
With Kira Snyder (writer/executive producer)
Starring: Elisabeth Moss, Joseph Fiennes, Yvonne Strahovski, Alexis Bledel

Based on the best-selling novel by Margaret Atwood, The Handmaid's Tale unfolds in Gilead, a totalitarian society set in a dystopian version of the US. Faced with environmental degradation and a plummeting birthrate, Gilead's fundamentalist regime forces its few remaining fertile women into sexual servitude as "handmaids" for the ruling classes. The series centers on Offred (Elizabeth Moss), a handmaid determined to survive the terrifying world she lives in, and to find the daughter who was taken from her.
The Carsey-Wolf Center was delighted to welcome award-winning writer and executive producer Kira Snyder for a screening of The Handmaid's Tale season 2, episode 11, entitled "Holly." Snyder joined moderator Emily Zinn for a post-screening discussion of the series and the episode.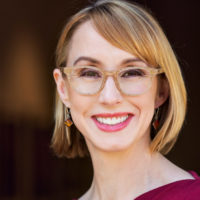 Writer/Executive Producer Kira Snyder
Kira Snyder is an Emmy- and WGA Award-winning writer and executive producer on the TV show The Handmaid's Tale for Hulu. Her other film and television work includes the movie Pacific Rim: Uprising, pilot scripts for Hulu, FX, and Amazon, The 100 on the CW, Incursion for Starz, Syfy's Eureka and Alphas, and the CBS vampire cult hit Moonlight. Kira is a graduate of the Writers Guild of America's Showrunner Training Program and the Warner Bros. Television Writers' Workshop. Kira is the author of the Parish Mail series of interactive young adult supernatural mystery ebooks, which is available for Kindle. Formerly a computer game designer, Kira has created games for Microsoft, the MIT Press textbook Rules of Play, and Electronic Arts, including the seminal alternate reality game Majestic.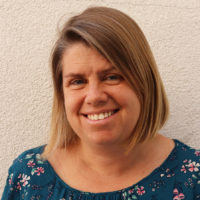 Moderator Emily Zinn
Emily Zinn is the Associate Director of the Carsey-Wolf Center. She earned her PhD from the University of Pennsylvania in English Literature, with an emphasis in Gender and Sexuality Studies. Her research interests include contemporary British and American literature, the role of food in literature, and fairy tales. She currently serves as a lecturer in UCSB's English department, and she previously taught at Yale University and the Curtis Institute of Music.
This event is sponsored by the Carsey-Wolf Center.

TV at the Pollock
In winter 2020, the Carsey-Wolf Center will honor the legacy of its founding sponsors Marcy Carsey and Dick Wolf, whose work reshaped the modern television landscape. Our series celebrates some of the best in classic and contemporary shows. "TV at the Pollock" explores the evolution of television as a compelling storytelling medium, a vehicle for complex political expression, and a rapidly-changing media technology. Ranging from the traditional sitcom to recent dystopian drama, the series pulls great television out of the living room, onto the big screen, and into a communal conversation.