TV at the Pollock: You and The Magicians
Thursday, January 30, 2020 / 7:00 PM - 9:30 PM (PST)
Screening Format: Blu-Ray (88 Minutes)
With Sera Gamble (writer/executive producer)
Starring: Penn Badgley and Elizabeth Lail (You)


Starring: Jason Ralph, Stella Maeve, and Hale Appleman (The Magicians)
This event showcases two series co-created, written, and executive-produced by Sera Gamble, one of a handful of women running multiple television shows.
The series You opens as a bookstore manager Joe (Penn Badgley) meets and playfully bonds over obscure literature with aspiring writer Beck (Elizabeth Lail). Immediately smitten, Joe begins to stalk Beck on social media. You quickly built a devoted fanbase and ignited passionate online exchange with its simultaneous deployment and skewering of romantic tropes.
Based on Lev Grossman's bestselling novels, The Magicians is Syfy's most popular scripted program. At the start of the third season, the show's central characters embark on a series of quests to retrieve seven powerful keys. In the critical and fan favorite episode "A Life in the Day," friends Quentin (Jason Ralph) and Eliot (Hale Appleman) begin a seemingly impossible puzzle to earn another key.
This event featured You season 1, episode 1 and The Magicians season 3, episode 5. Sera Gamble joined moderator Wesley Jacks for a post-screening discussion centered on creating and sustaining compelling contemporary television.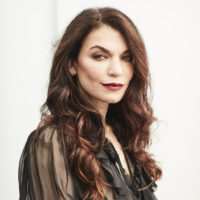 Writer and Executive Producer Sera Gamble
At age seven, Sera Gamble was given her first book of fairy tales, an event which made her promptly decide she wanted Hans Christian Andersen's job. She attended the UCLA School of Theater, Film and Television and began her Hollywood career as a finalist on the second season of "Project Greenlight" in 2003. Gamble is the writer, executive producer, and co-creator (with Greg Berlanti) of You (2018-), based on Caroline Kepnes's acclaimed novel of the same name. You debuted on the Lifetime channel before exploding in popularity on Netflix, where it quickly attracted over 40 million views. She is also writer, executive producer, and co-creator, with John McNamara, of The Magicians (2015-), a series based on Lev Grossman's bestselling novels. Gamble previously served as writer and executive producer of the cult phenomenon CW series Supernatural for its first seven seasons, eventually taking over as showrunner in seasons six and seven.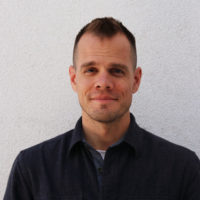 Moderator Wesley Jacks
Wesley Jacks is the Assistant Director of the Carsey-Wolf Center. He earned his PhD in Film and Media Studies from UC Santa Barbara in 2019. His research focuses on the fields of Chinese film history and media industries studies. He has taught courses at UCSB, China Agricultural University, and Minzu University of China and has given presentations at Peking University, Nanyang Technological University, Warner Brothers Studios, and the Society for Cinema and Media Studies.
This event is sponsored by the Carsey-Wolf Center.

TV at the Pollock
In winter 2020, the Carsey-Wolf Center will honor the legacy of its founding sponsors Marcy Carsey and Dick Wolf, whose work reshaped the modern television landscape. Our series celebrates some of the best in classic and contemporary shows. "TV at the Pollock" explores the evolution of television as a compelling storytelling medium, a vehicle for complex political expression, and a rapidly-changing media technology. Ranging from the traditional sitcom to recent dystopian drama, the series pulls great television out of the living room, onto the big screen, and into a communal conversation.