Special Effects: The Wizard of Oz
Saturday, October 5, 2019 / 2:00 PM - 5:00 PM (PDT)
Screening Format: DCP (112 Minutes)
With Jocelyn Szczepaniak-Gillece (English and Film Studies, University of Wisconsin-Milwaukee)
Director: Victor Fleming


Starring: Judy Garland, Margaret Hamilton, Ray Bolger, Jack Haley, Bert Lahr
When a tornado rips through Kansas, Dorothy (Judy Garland), her house, and her dog Toto are whisked to the magical land of Oz. At the advice of a chorus of locals, they follow the Yellow Brick Road toward the Emerald City in search of the infamous Wizard. En route they are joined by a Scarecrow (Ray Bolger) that needs a brain, a Tin Man (Jack Haley) missing a heart, and a Cowardly Lion (Bert Lahr) lacking in courage. Standing in the way of the group's quest is the Wicked Witch of the West (Margaret Hamilton), who desperately seeks the return of her late sister's shoes. With its unforgettable twister sequence, technicolor Oz-reveal, and iconic costuming, special effects in The Wizard of Oz (1939) still dazzle audiences eighty years after its release. 
Jocelyn Szczepaniak-Gillece (English and Film Studies, University of Wisconsin-Milwaukee) joined Hannah Garibaldi (Film and Media Studies, UCSB) for a post-screening discussion.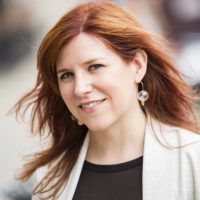 Jocelyn Szczepaniak-Gillece (English and Film Studies, University of Wisconsin-Milwaukee)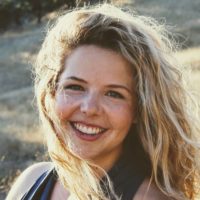 Moderator Hannah Garibaldi
Hannah Garibaldi is a PhD student in the Film and Media Studies Department at the University of California, Santa Barbara. She received her Master's degree in Film Studies from Chapman University with her thesis, "Chromatically Subverting the Production Code: Hollywood's Colorful Weapon in the 1940s." Her research interests include the intersection of Hollywood censorship with color filmmaking in the 1930s-1950s, the establishment of accessibility standards in current cinematic exhibition, and the influence of physical illness, injury, and disability upon historical Hollywood film productions.
 This event is sponsored by the Carsey-Wolf Center.
CWC Classics

The CWC Classics program celebrates cinema's rich history, bringing classic films back to the big screen for critical viewing and discussion. These events feature filmmakers, academics, and professionals who can contextualize the production and historical impact of the films. The series occasionally presents classic films in their original 16 or 35 mm formats. CWC Classics events celebrate the history and significance of cinema's enduring legacy.
Special Effects

Cinema, in its essence, is a special effect. From the medium's first days, filmmakers have used cutting edge-technologies, physical skill, and world-class craftsmanship to dazzle audiences and keep movies spectacular. The Carsey-Wolf Center's fall 2019 series Special Effects invites audiences to explore the diverse history of special-effects cinema through a series of remarkable films, spanning Hollywood classics, CGI blockbusters, and previously unseen documentary footage. Expanding on traditional definitions of the term "special effects," this series investigates the craft of special effects through iconic cinema makeup and costuming, digital image manipulation, practical stunts, and color film processing.