Subversives: The Great Dictator
Thursday, October 22, 2020 / 7:00 PM - 10:00 PM
Screening Format: 4K digital projection (125 Minutes)
With Inga Pollmann (University of North Carolina - Chapel Hill)
Starring: Charlie Chaplin, Paulette Goddard, Jack Oakie

Production on Charlie Chaplin's first feature-length talkie The Great Dictator (1940) began just six days after the outbreak of World War II. Playing dual roles as a kindhearted Jewish barber and a heartless dictator, Chaplin satirizes fascism and antisemitism long prior to the official involvement of the United States in the war, through a plot that takes aim at the escalating power of the Nazi party, Adolf Hitler, and Benito Mussolini. Banned in Occupied Europe and Latin America, The Great Dictator was controversial in its time and continues to invite debate over the effectiveness of its deployment of comedy to critique  the cruelty of fascism.
Inga Pollman (University of North Carolina – Chapel Hill) will join moderator Miguel Penabella for a post-screening discussion of The Great Dictator.
This event is free but a reservation is recommended in order to guarantee a seat.
Tickets will be released on Thursday, 10/8 at 11am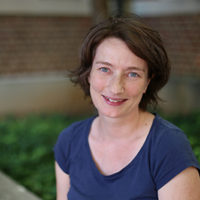 Inga Pollmann (University of North Carolina - Chapel Hill)
Inga Pollmann is associate professor of film at the University of North Carolina at Chapel Hill. Her work focuses on the history of film theory, particularly in the first half of the twentieth century; recently, she has also worked on postwar modernism and contemporary cinema. Her primary interests are the intersections of film, science, and philosophy, as well as the place of the moving image within aesthetic theory. Pollmann's monograph Cinematic Vitalism: Film Theory and the Question of Life (Amsterdam University Press, 2018) explores the role of vitalist conceptions of life in German and French aesthetic theory, philosophy, and biology for film theory and practice from the 1910s to the 1960s. She is interested in a variety of film genres and periods including 1920s cinema, melodrama, European new wave films, and contemporary global art cinema. Her essays on topics such as Russian montage cinema, German abstract cinema, the interrelation of biology and film theory, mood and melodrama, early hunting films, and contemporary German art cinema have appeared in journals such as Critical Inquiry, German Quarterly, Colloquia Germanica and several edited volumes. Her current book project investigates the relationship between mood, medium and milieu in film theory.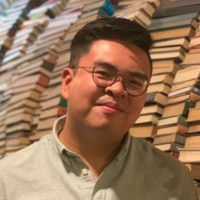 Moderator Miguel Penabella
Miguel Penabella is a PhD student in Film and Media Studies at the University of California, Santa Barbara. His research deploys the specter as a theoretical framework for examining historical revisionism and questions of national cinema in the Philippines. He is also interested in theorizations of cinematic temporality with regards to national identity, memory, spectatorship, and slowness, focusing specifically on Southeast Asian filmmakers. He is a member of the Media Fields Journal editorial collective.
This event is sponsored by the Carsey-Wolf Center.

Subversives
Throughout film history and across the globe, filmmakers have resisted social conventions and attracted the ire of governments and censorship boards. The Carsey-Wolf Center's spring 2020 screening series will showcase films considered politically, socially, culturally, and ideologically subversive. From mischievous caricatures to biting social critiques, the films in this series invite discussion of the efficacy of subversion and the historical contexts that have rendered these works subversive in the first place.
CWC Classics
The CWC Classics program celebrates cinema's rich history, bringing classic films back to the big screen for critical viewing and discussion. These events feature filmmakers, academics, and professionals who can contextualize the production and historical impact of the films. The series occasionally presents classic films in their original 16 or 35 mm formats. CWC Classics events celebrate the history and significance of cinema's enduring legacy.