Stars of Jazz
Tuesday, March 3, 2020 / 7:00 PM - 10:00 PM (PST)
Screening Format: Home Talkie: high-resolution Quicktime (6 minutes), Stars of Jazz: 4K digital projection (60 minutes)
With Nicholas Bergh (sound engineer) and Mark Quigley (archivist)
Executive Producer: Peter Robinson, Producer: Jimmie Baker, Writer: Bob Arbogast, Director: Hap Weyman, Host: Bobby Troup

Stars of Jazz aired weekly on KABC-TV in Los Angeles from June 25, 1956 to December 29, 1958, with additional national broadcasts on the ABC network. Hosted by musician and actor Bobby Troup, the series offered viewers the highest possible caliber of live jazz performers and performances. During the civil rights struggle, the series frequently presented and lauded African-American artists. To enhance the contemporary viewing and listening experience of this historic series, several original Stars of Jazz kinescopes were scanned at 2K high definition resolution, with their soundtracks restored from superior audio sources held by the UCSB Library in the Wayne Knight Collection.
This event opened with a newly-restored early home sound-on-disc format Home Talkie from 1929 featuring vaudeville star Isabella Patricola (1886-1965). This is believed to be the only surviving copy of this complete film and the only film document of her stage routine where she self-accompanies on violin. It was discovered in 2015 in Milt Larsen's Variety Arts Collection, housed at the UCSB Library. The film was restored and sound and image synchronized by the UCSB Library in 2018. Two complete preserved episodes of Stars of Jazz will follow: "Modern Jazz Quartet and Herb Jeffries" (KABC, airdate 6/9/1958) and "Count Basie Orchestra and Joe Williams" (KABC, airdate 6/23/1958).
Sound engineer Nicholas Bergh and archivist Mark Quigley joined moderator Ross Melnick (Film and Media Studies, UCSB) for a post-screening discussion.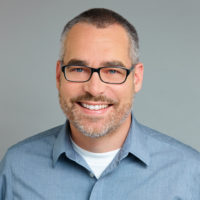 Sound engineer Nicholas Bergh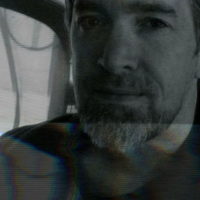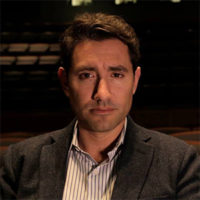 Moderator Ross Melnick
Ross Melnick specializes in media industry history and analysis, film, radio, and television history, archival theory and practice, silent cinema, early radio and media convergence, newsfilm, and U.S. and global film exhibition. His most recent book is American Showman: Samuel 'Roxy' Rothafel and the Birth of the Entertainment Industry, 1908-1935 (Columbia University Press, 2012). His articles have been published in Cinema Journal, Film History, The Moving Image, and Historical Journal of Film, Radio and Television (forthcoming).
 This event is sponsored by the Carsey-Wolf Center and the UCSB Library.
Stars of Jazz was preserved by UCLA Film & Television Archive. Preservation funded by the Grammy Museum Foundation.  Audio engineering services by Nicholas Bergh, Endpoint Audio Labs.
Stars of Jazz project partners and contributors: Mark Cantor, Celluloid Improvisations; David Seubert, Special Collections, UC Santa Barbara Library; Ken Poston, Los Angeles Jazz Institute; James Harrod, Jazz Research.