Script to Screen: Star Trek
Saturday, June 1, 2019 / 2:00 PM - 5:15 PM (PDT)
Screening Format: SONY 4K DIGITAL PROJECTION (126 Minutes)
With Maryann Brandon (Editor)
Director: J.J. Abrams


Starring: Chris Pine, Zachary Quinto, Zoë Saldana
The Star Trek franchise has captured the imagination of audiences for over fifty years using a blend of spacefaring high-adventure and futuristic, utopian themes. In 2009, J.J. Abrams refreshed and extended the Star Trek series with the series' eleventh film.  The new Star Trek centers on young versions of James T. Kirk (Chris Pine) and Spock (Zachary Quinto), who must lead the untested crew of the USS Enterprise to bring down Nero (Eric Bana), a time-traveling Romulan who killed Kirk's father and now threatens the United Federation of Planets. This new chapter lives up to the franchise's reputation for assembling talented ensemble casts, and showcases Abrams's intuitive knack for pacing and spectacle.
Editor Maryann Brandon joined Pollock Theater Director Matt Ryan for a post-screening conversation.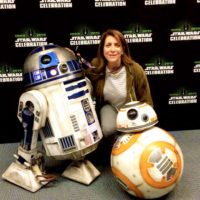 Editor Maryann Brandon

Maryann Brandon has worked as an editor, director and producer in film, animation and television. She is currently editing Star Wars: Rise of Skywalker (dir. J. J. Abrams), which will be released in December 2019. Her other recent editing credits include Passengers (2016), Endless Love (2014), Star Trek: Into Darkness (2013), How To Train Your Dragon (2010), and Kung Fu Panda 2 (2011).
In addition to her editing work on Star Wars and Star Trek with J.J. Abrams, Brandon also edited Abrams' films Super 8 (2011) and Mission Impossible III (2006). She received Academy, HPA, Saturn, and Eddie nominations for Star Wars: The Force Awakens, Star Trek, Star Trek: Into Darkness and How to Train Your Dragon. She received an Emmy nomination for Outstanding Single Camera Picture Editing for a Drama Series for her work on the television show Alias. She directed two episodes of Alias and served as the producer for the fourth season. Her previous feature credits include The Jane Austen Book Club, A Thousand Acres, Grumpier Old Men, Born to Be Wild and Bingo.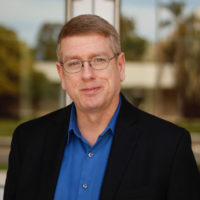 Moderator Matthew Ryan
Matthew Ryan is Director of the Pollock Theater, where he pioneered the Pollock Theater Internship, which offers students the opportunity to develop professional production skills through hands-on experience. Ryan created and hosts the Script to Screen series, which has welcomed prestigious guests like writer/director Jordan Peele (Get Out), writer/director Damien Chazelle (Whiplash), writer/director Debra Granik (Leave No Trace), writer/producer/director David Mandel (VEEP), actress Julia Louis-Dreyfus (VEEP) and actor Tony Hale (VEEP).
Script to Screen is sponsored by the Carsey-Wolf Center, the Department of Film & Media Studies, and the Scott Frank Fund for Screenwriting.
Script to Screen
The Script to Screen series examines the screenplay and its transition to the screen from the perspective of writers, directors, producers, editors, and actors. The Pollock Theater connects artists to our audience of aspiring production students, and Guild & Academy Members. Our Q&As transform into a television show that airs on the UCTV cable station. The series is hosted by the Pollock Theater Director, Matt Ryan, and co-produced by the Pollock Theater student staff.