Special Effects: Mad Max: Fury Road
Tuesday, October 1, 2019 / 7:00 PM - 10:00 PM (PDT)
Screening Format: DCP (120 Minutes)
With Kristen Whissel (Film and Media, UC Berkeley)
Director: George Miller


Starring: Tom Hardy, Charlize Theron, Nicholas Hoult
The Carsey-Wolf Center is delighted to kick off its Special Effects series with George Miller's Mad Max: Fury Road (2015). Winner of major awards for art direction, visual effects, costumes, stunts, and makeup, Fury Road pulses with stunning design elements and unforgettable action set pieces.
Set in a post-apocalyptic desert wasteland where fuel and water are scarce commodities, the film follows Max Rockatansky (Tom Hardy), who is captured and enslaved by the tyrannical Immortan Joe and his cult followers, dubbed the War Boys. Joe's trusted warrior-driver Imperator Furiosa (Charlize Theron) escapes with the despot's five favorite concubines in a heavily armored tanker truck, eventually joining forces with Max to try to outrun the ruthless warlord and his army. With its unflinching portrayal of destructive patriarchy and female-led resistance, Fury Road has been acclaimed as a modern feminist action epic.
Kristen Whissel (Film and Media, UC Berkeley) joined Patrice Petro, the Director of the Carsey-Wolf Center, for a post-screening discussion.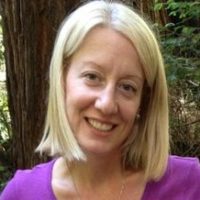 Kristen Whissel (Film and Media, UC Berkeley)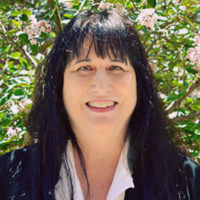 Moderator Patrice Petro
Patrice Petro is Professor of Film and Media Studies, Dick Wolf Director of the Carsey-Wolf Center, and Presidential Chair in Media Studies. She is the author, editor, and co-editor of twelve books, including The Routledge Companion to Cinema and Gender (with Kristin Hole, Dijana Jelaca, and E. Ann Kaplan, 2017), Teaching Film (2012), Idols of Modernity: Movie Stars of the 1920s (2010), Rethinking Global Security: Media, Popular Culture, and the "War on Terror" (2006), and Aftershocks of the New: Feminism and Film History (2002). She served two terms as President of the Society for Cinema and Media Studies, the largest U.S. professional organization for college and university educators, filmmakers, historians, critics, scholars, and others devoted to the study of the moving image.
 This event is sponsored by the Carsey-Wolf Center.
Special Effects

Cinema, in its essence, is a special effect. From the medium's first days, filmmakers have used cutting edge-technologies, physical skill, and world-class craftsmanship to dazzle audiences and keep movies spectacular. The Carsey-Wolf Center's fall 2019 series Special Effects invites audiences to explore the diverse history of special-effects cinema through a series of remarkable films, spanning Hollywood classics, CGI blockbusters, and previously unseen documentary footage. Expanding on traditional definitions of the term "special effects," this series investigates the craft of special effects through iconic cinema makeup and costuming, digital image manipulation, practical stunts, and color film processing.