Special Effects: Beetlejuice
Thursday, December 5, 2019 / 7:00 PM - 9:30 PM (PST)
Screening Format: DCP (92 Minutes)
With Ve Neill (makeup artist)
Director: Tim Burton


Starring: Michael Keaton, Alec Baldwin, Geena Davis, Winona Ryder
In Tim Burton's Beetlejuice (1988), Barbara and Adam Maitland (Geena Davis and Alec Baldwin) find themselves trapped as spirits haunting their old home after their untimely death in a car accident. To make matters worse, the residence has now been sold to the unbearable Deetze family (Catherine O'Hara, Jeffrey Jones, and Winona Ryder). When the Maitlands have little success in scaring the new residents away, they turn to rogue "bio-exorcist" Beetlejuice (Michael Keaton), an unpredictable spirit whose "help" quickly turns dangerous. Burton's classic film was lauded for its innovative makeup and costuming, and its macabre tone.

Oscar-winning makeup artist Ve Neill joined moderator Rachael Ball (Film and Media Studies, UCSB) for a post-screening discussion.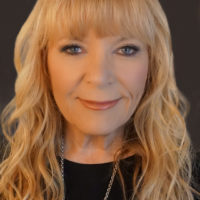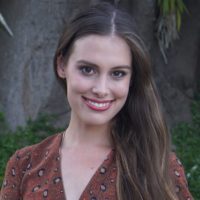 Moderator Rachael Ball
Rachael Ball is a PhD student in the Film and Media Studies department at the University of California, Santa Barbara. Her current project centers around bodily special effects technologies broadly conceived, and her research interests include transnational genre film, in particular global exploitation and horror, as well as conspiracy and true crime media.
 This event is sponsored by the Carsey-Wolf Center.
Special Effects

Cinema, in its essence, is a special effect. From the medium's first days, filmmakers have used cutting edge-technologies, physical skill, and world-class craftsmanship to dazzle audiences and keep movies spectacular. The Carsey-Wolf Center's fall 2019 series Special Effects invites audiences to explore the diverse history of special-effects cinema through a series of remarkable films, spanning Hollywood classics, CGI blockbusters, and previously unseen documentary footage. Expanding on traditional definitions of the term "special effects," this series investigates the craft of special effects through iconic cinema makeup and costuming, digital image manipulation, practical stunts, and color film processing.