Big Screen: Spartacus
Saturday, March 11, 2023 / 2:00 PM - 5:00 PM (PST)
Screening Format: 4K DCP (197 Minutes)
Director: Stanley Kubrick


Starring: Kirk Douglas, Lawrence Olivier, Jean Simmons, Peter Ustinov
Released at the height of Hollywood's love affair with the grand sword-and-sandal epic, Spartacus (1960) follows the quasi-mythic figure of Spartacus (Kirk Douglas), a Thracian laborer born into Roman slavery. After escaping bondage while being trained for gladiatorial combat, Spartacus raises an army of the enslaved that stages a number of dramatic revolts against the Roman Empire. Realized in spectacular Technirama widescreen by a young Stanley Kubrick (working from a script by blacklisted screenwriter and author Dalton Trumbo), Spartacus bristles with star power, featuring scenery-chewing performances from the likes of Sir Lawrence Olivier as Crassus, Tony Curtis as Antoninus, Jean Simmons as Varinia, and Peter Ustinov as Batiatus. A spectacular example both of Hollywood's mid-century race against the growing popularity of television and the post-war vogue for all things Greco-Roman, Spartacus messily intervened in its Cold War context, opening up complicated questions about empire, enslavement, and the nature of freedom.
This event will feature a 4K digital transfer of the 1991 restoration of Spartacus. This screening will be accompanied by a critical and historical introduction by Carsey-Wolf Center Assistant Director Tyler Morgenstern. There will be no post-screening discussion.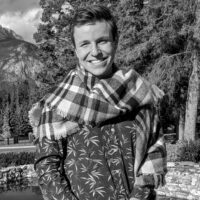 Tyler Morgenstern (Carsey-Wolf Center, UCSB)
 This event is sponsored by the Carsey-Wolf Center.
CWC Presents: Big Screen
The movie theater has always been a space of wonder and anxiety. Since the inception of the cinema, audiences have enjoyed the collective experience of viewing a film on the big screen, but fears of contagion and disease have undercut that pleasure since the cinema's earliest years. In our current moment, closures of international festivals and competition with streaming platforms have significantly altered the film industry. The Carsey-Wolf Center's "Big Screen" series at the Pollock Theater will explore this tension as we welcome cinemagoers back to the theater. The series will spotlight films made to be seen on the big screen, including works that are almost never seen in North America (Satyajit Ray), as well as classical Hollywood films (featuring Bette Davis) and early slapstick comedy (Buster Keaton and more). This series will recall those early cinemagoers who first marveled at early moving pictures or new technologies like Cinerama and CinemaScope, and invite conversations with scholars and filmmakers about their varied, personal, and unexpected experiences with the big screen.