Script to Screen: Saturday Night Live
Thursday, April 12, 2018 / 7:00 PM - 9:00 PM (PDT)
Screening Format: DVD (55 minutes)
With Laraine Newman (Actress)
Creator: Lorne Michaels


Starring: Gilda Radner, Dan Aykroyd, John Belushi, Laraine Newman, Jane Curtin, and many more
When Saturday Night Live debuted in 1975, it gave the sketch/variety show format a twist, offering high-concept comedy sketches and political satire that attracted a younger audience than its competitors on late night television. It also featured pioneering work by female comedians. In this special evening with Laraine Newman, a member of the show's legendary original cast, the Pollock Theater presented a selection of highlights from Saturday Night Live's long history, punctuated by Newman's insights about the work of women comedians on television. Pollock Theater Director Matthew Ryan moderated the evening's conversation.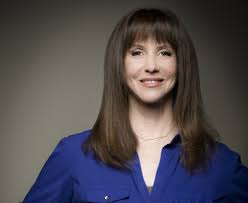 Actress Laraine Newman
Laraine Newman is an Emmy and Annie Award-nominated performer. She began studying improv and mime (don't judge) at the age of 16 and  continued to study improvisation and mime until graduating Beverly Hills High School. She studied mime with Marcel Marceau in Paris for a year and a half.
At the age of nineteen, she appeared in the New Theatre For Now at the Mark Taper Forum and was accepted to the Theatre School at Cal Arts but left after three months to join another improv workshop that later became The Groundlings. In 1974 Laraine appeared in a Lily Tomlin special that was produced by Lorne Michaels. After also seeing her in The Groundlings, he hired her for Saturday Night Live.
Laraine has worked for directors ranging from Woody Allen to Guillermo Del Toro. Her more notable movie roles (and notable is a relative term) have been: Problem Child 2, Stardust Memories, American Hot Wax and Perfect. Then there are the roles she did for money. They won't be listed here.
Laraine's most recent television appearances include Dice, Hidden America With Jonah Ray, Comedy Bang Bang, IFC's The Birthday Boys, and Curb Your Enthusiasm. Laraine has enjoyed a thriving animation career. Her recent work includes Dawn of The Croods, Milo Murphy's Law, Puss In Boots, Doc McStuffins, Troll Hunter, 3 Below,Talking Tom, American Dad and Dorothy And The Wizard of Oz. She can also be heard in animated features such as The Nut Job 2, The Emoji Movie, Despicable Me 3, The Secret Life Of Pets, Nerdland, Inside Out, Minions, and The Boxtrolls. She has written for Esquire, The Huffington Post, The Believer and McSweeneys and is contributing editor for the online food magazine Oneforthetable.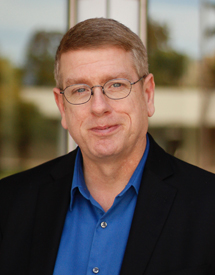 Moderator Matthew Ryan
Matthew Ryan has been the Pollock Theater Director since the theater opened in October 2010. He created and hosts the Script to Screen series, which has welcomed prestigious guests such as writer/director/producer Jordan Peele (Get Out), writer/director Damien Chazelle (Whiplash), screenwriters Emily V. Gordon and Kumail Nanjiani (The Big Sick), and writer/director/producer David Mandel, actor Tony Hale, and actress Julia Louis-Dreyfus (VEEP).
Ryan oversees the Pollock Theater Internship, which offers industry-level experience in live multi-camera television production and event planning. TV shows produced by students through this program have generated 15.1 million online views on the UCTV broadcast cable station.
This event is sponsored by the Carsey-Wolf Center, the Department of Film & Media Studies, and the Scott Frank Fund for Screenwriting.
Script to Screen
The Script to Screen series examines the screenplay and its transition to the screen from the perspective of writers, directors, producers, editors, and actors. The Pollock Theater connects artists to our audience of aspiring production students, and Guild & Academy Members. Our Q&As transform into a television show that airs on the UCTV cable station. The series is hosted by the Pollock Theater Director, Matt Ryan, and co-produced by the Pollock Theater student staff.
Women in Comedy
The CWC series "Women in Comedy" showcases the achievement of women in American film and television comedy. At a time when comedy across all media remains dominated by men, female comedians have achieved unprecedented visibility as artists, writers, producers, and performers. Women comedians have produced enduring works of humor as a means of self-expression, artistic innovation, and political intervention. The Carsey-Wolf Center aims to highlight some of the best of this work, and to feature in-depth discussions with guests that include scholars and participants in the creative process.