Shakespeare on Film: Chimes At Midnight
Tuesday, January 16, 2018 / 7:00 PM - 9:45 PM (PST)
Screening Format: Sony 4K Digital Projection (116 minutes)
With Joseph McBride (School of Cinema, San Francisco State University)
Director: Orson Welles


Starring: Orson Welles, Jeanne Moreau, and Margaret Rutherford
Falstaff commands center stage in Chimes at Midnight (1965), Orson Welles' groundbreaking film. Considered by some to be Welles' greatest accomplishment in film, Chimes at Midnight incorporates elements of five of Shakespeare's plays to reframe the larger-than-life comedic presence of Falstaff to magnificent effect.  The film's vivid performances are matched by Welles's characteristic flair for striking compositions and immersive, kinetic camera work.
Joseph McBride (School of Cinema, San Francisco State University, author of Orson Welles), joined Jim Kearney (English, UCSB) for a post-screening discussion.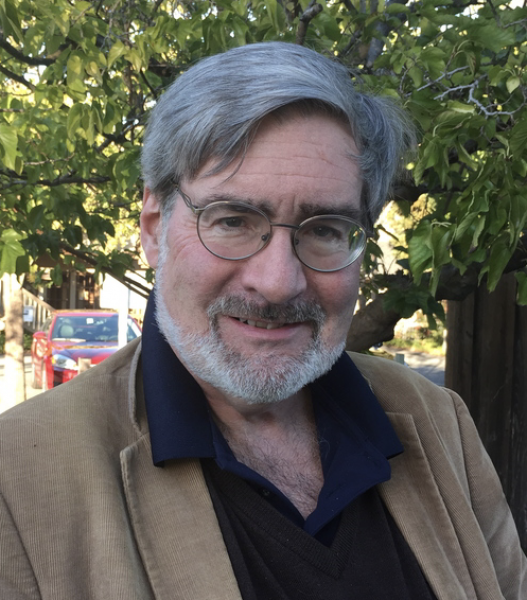 Professor Joseph McBride (School of Cinema, San Francisco State University, author of Orson Welles)
Joseph McBride is a professor in the School of Cinema at San Francisco State University, where he teaches screenwriting and film history. He is an internationally recognized film historian, the author of twenty books, including three critical studies of Orson Welles and the acclaimed biographies Frank Capra: The Catastrophe of Success, Steven Spielberg: A Biography, and Searching for John Ford.  McBride's most recent works are his collection Two Cheers for Hollywood: Joseph McBride on Movies (2017) and a forthcoming critical study of the director Ernst Lubitsch, How Did Lubitsch Do It?. McBride is a veteran film and television writer whose decades of experience in the industry have brought him a Writers Guild of America Award, four other WGA nominations, two Emmy Awards nominations, and a Canadian Film Awards nomination. He cowrote five American Film Institute Life Achievement Award specials for CBS-TV. McBride plays a film critic in Welles's legendary Hollywood satire The Other Side of the Wind (filmed 1970-76), due for release in 2018, and he contributed to the recent Blu-ray sets of Welles's Macbeth, Othello, and Chimes at Midnight.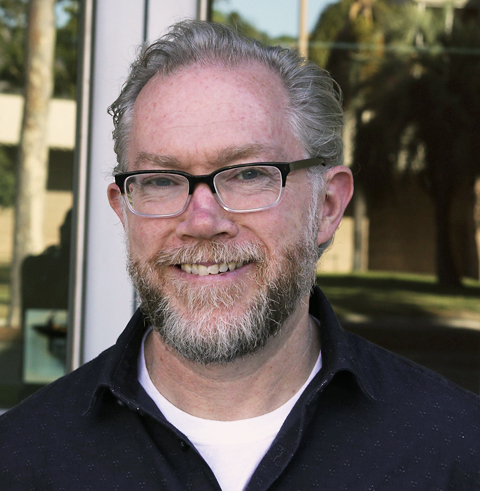 Moderator Jim Kearney

Jim Kearney is Associate Professor of English at the University of California, Santa Barbara.  He is the author of The Incarnate Text: Imagining the Book in Reformation England (University of Pennsylvania Press), and co-editor of a special issue of the journal Criticism on "Shakespeare and Phenomenology."  He is currently working on a research project that addresses ethical experience in Shakespeare's late plays.  His work has appeared in a variety of journals and collections, including ELR, Shakespeare Studies, Criticism, JMEMS, the Oxford Handbook of Shakespeare, The Cambridge Guide to the Worlds of Shakespeare, Shakespeare and Hospitality, and Cultural Reformations.
This event is sponsored by the Carsey-Wolf Center and the English Department's Early Modern Center.
Shakespeare on Film
From the earliest days of cinema, screenwriters, directors, producers, and actors have taken up the challenge of translating Shakespeare's plays to the screen.  The Carsey-Wolf Center's Shakespeare on Film series will address the ongoing romance between Shakespeare and film through screenings of classic adaptations by Laurence Olivier and Orson Welles as well as more contemporary films that position Shakespeare in global contexts.
CWC Classics
The CWC Classics program celebrates cinema's rich history, bringing classic films back to the big screen for critical viewing and discussion. These events feature filmmakers, academics, and professionals who can contextualize the production and historical impact of the films. The series occasionally presents classic films in their original 16 or 35 mm formats. CWC Classics events celebrate the history and significance of cinema's enduring legacy.