Script To Screen: Toy Story 4
Saturday, February 29, 2020 / 2:00 PM - 4:45 PM (PST)
Screening Format: DCP (100 Minutes)
With Stephany Folsom (Co-Screenwriter)
Starring: Tom Hanks, Tony Hale, Annie Potts, Tim Allen

In Toy Story 4 (2019), Woody (Tom Hanks), Buzz Lightyear (Tim Allen), and their friends embark on a road trip with Forky (Tony Hale), a craft project-turned-toy with an existential crisis. Their journey turns into an unexpected reunion when Woody encounters his long-lost friend Bo Peep (Annie Potts). As Woody and Bo reconnect and reminisce, they discover that they each have developed very different ideas about what it means to be a toy.
Co-screenwriter Stephany Folsom joined moderator Matt Ryan for a post-screening discussion.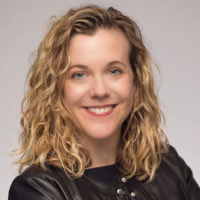 Co-screenwriter Stephany Folsom
Stephany Folsom was raised in the mountains of Colorado and attended film school in Los Angeles. After graduation, she worked a series of day jobs until she landed a gig working for news outlets and non-profits, producing short documentaries around the world. Eventually growing tired of life on the road, she landed back in Los Angeles and delved back into fiction writing. Her script 1969: A Space Odyssey: Or How Kubrick Learned to Stop Worrying and Land On the Moon made the Black List in 2013. Since then, she's written on Marvel's Thor: Ragnarok,  Lucasfilm's Star Wars Resistance  series, and most recently co-wrote Pixar's Toy Story 4.
Currently, Stephany lives with her husband and precious mutt in Los Angeles, where she is a consulting producer and writer on Amazon Prime's Lord of the Rings. In her spare time, she is showrunning and writing the series adaptation of Brian K. Vaughan's Paper Girls with Plan B, Legendary, and Amazon Studios.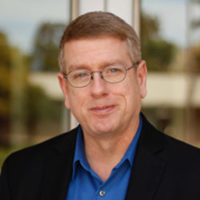 Moderator Matthew Ryan
Matthew Ryan earned his MFA in Screenwriting from Loyola Marymount University in 2008. He has been the Pollock Theater Director since the theater opened in October 2010. He created and hosts the Script to Screen series, which has welcomed prestigious guests such as writer/director/producer Jordan Peele (Get Out), writer/director Damien Chazelle (Whiplash), screenwriters Emily V. Gordon and Kumail Nanjiani (The Big Sick), and writer/director/producer David Mandel, actor Tony Hale, and actress Julia Louis-Dreyfus (VEEP).
Ryan oversees the Pollock Theater Internship, which offers industry-level experience in live multi-camera television production and event planning. TV shows produced by students through this program have generated 15.1 million online views on the UCTV cable station.
This event is sponsored by the Carsey-Wolf Center, the Department of Film & Media Studies, and the Scott Frank Fund for Screenwriting.
Script to Screen
The Script to Screen series examines the screenplay and its transition to the screen from the perspective of writers, directors, producers, editors, and actors. The Pollock Theater connects artists to our audience of aspiring production students, and Guild & Academy Members. Our Q&As transform into a television show that airs on the UCTV cable station. The series is hosted by the Pollock Theater Director, Matt Ryan, and co-produced by the Pollock Theater student staff.