Script to Screen: The Disaster Artist
Friday, May 15, 2020 / 1:00 PM - 2:00 PM (PDT)
With Scott Neustadter & Michael H. Weber (Screenwriters)
Director: James Franco


Starring: James Franco, Dave Franco, Seth Rogen, Vince Jolivette
"Los Angeles, everybody want to be star. You have to be the best and never give up."
An adaptation of Greg Sestero and Tom Bissell's 2013 non-fiction book of the same title, The Disaster Artist (2017) follows aspiring filmmaker Tommy Wiseau and actor Greg Sestero after they move to Los Angeles in search of Hollywood stardom. Using his own money, Wiseau writes, directs and stars in The Room, a critically maligned movie that becomes a cult classic. The Disaster Artist garnered widespread critical acclaim after its release and received an Oscar nomination for Best Adapted Screenplay in 2018.
Script to Screen was delighted to welcome screenwriters Scott Neustadter and Michael H. Weber for a virtual Q&A. The conversation was moderated by Pollock Theater Director Matt Ryan.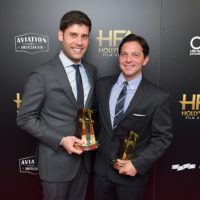 Screenwriters Scott Neustadter and Michael H. Weber
Finding the true voice in characters is one of the most difficult tasks a screenwriter must do. Scott Neustadter and Michael H. Weber have given voices to beloved characters like Hazel (Shailene Woodley) and Gus (Ansel Elgort) from The Fault in Our Stars, Sutter (Miles Teller) and Aimee (Shailene Woodley) from The Spectacular Now and Margo (Cara Delevingne) and Quentin (Nat Wolff) from Paper Towns. In 2018, they were nominated for an Oscar for Best Adapted Screenplay for The Disaster Artist.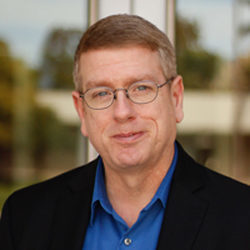 Moderator Matthew Ryan
Matthew Ryan earned his MFA in Screenwriting from Loyola Marymount University in 2008. He has been the Pollock Theater Director since the theater opened in October 2010. He created and hosts the Script to Screen series, which has welcomed prestigious guests such as writer/director/producer Jordan Peele (Get Out), writer/director Damien Chazelle (Whiplash), screenwriters Emily V. Gordon and Kumail Nanjiani (The Big Sick), and writer/director/producer David Mandel, actor Tony Hale, and actress Julia Louis-Dreyfus (VEEP).
Ryan oversees the Pollock Theater Internship, which offers industry-level experience in live multi-camera television production and event planning. TV shows produced by students through this program have generated 15.1 million online views on the UCTV cable station.
Script to Screen is sponsored by the Carsey-Wolf Center, the Department of Film & Media Studies, and the Scott Frank Fund for Screenwriting.
Script to Screen
The Script to Screen series examines the screenplay and its transition to the screen from the perspective of writers, directors, producers, editors, and actors. The Pollock Theater connects artists to our audience of aspiring production students, and Guild & Academy Members. Our Q&As transform into a television show that airs on the UCTV cable station. The series is hosted by the Pollock Theater Director, Matt Ryan, and co-produced by the Pollock Theater student staff.