Script to Screen: The Diary of a Teenage Girl
Tuesday, January 19, 2021 / 7:00 PM - 8:00 PM (PST)
With Marielle Heller (Screenwriter/Director)
Starring: Bel Powley, Kristen Wiig, Alexander Skarsgård

Set in 1970s San Francisco, The Diary of a Teenage Girl follows Minnie Goetze (Bel Powley) as she attempts to find love, acceptance and a sense of identity in a fast-changing world. As the sounds of the Patty Hearst trial echo in the background, Minnie and her friend Kimmie (Madeleine Waters) begin to explore their sexuality. Soon, Minnie strikes up a complex, secret love affair with Monroe Rutherford (Alexander Skarsgård) —"the handsomest man in the world." He also happens to be dating Minnie's mother (Kristen Wiig).  Taking solace and refuge in the world of animation, Minnie eventually emerges defiant, taking command of her sexuality and drawing on her newfound creative talents to reveal intimate and vivid truths. The Diary of a Teenage Girl offers a sharp, funny and provocative account of one girl's sexual and artistic awakening, without judgment.
The Carsey-Wolf Center was delighted to welcome screenwriter/director Marielle Heller for a virtual Q&A with Matt Ryan, director of the Pollock Theater.
The Diary Of A Teenage Girl may be streamed in advance on Amazon Prime, Youtube, Vudu, iTunes, or Hulu.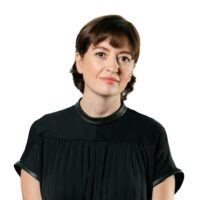 Screenwriter/Director Marielle Heller
Marielle Heller is an award-winning director, writer, actor, and producer who has built an impressive and multifaceted career by carefully constructing a unique and compassionate voice. On the feature film side, she most recently directed A Beautiful Day in the Neighborhood starring Tom Hanks as Mr. Rogers, which earned him a Best Supporting Actor Oscar nomination. She previously directed the three-time Academy Award-nominated film Can You Ever Forgive Me?, starring Melissa McCarthy and Richard E. Grant, just three years after the release of her highly lauded directorial debut The Diary of a Teenage Girl, which earned her an Indie Spirit Award. She is currently starring as Alma Wheatley in director and writer Scott Frank's critically acclaimed and Netflix's most watched limited series The Queen's Gambit alongside Anya Taylor-Joy.
Heller has also recently launched Defiant by Nature, a production company focused on telling stories that uplift, inspire and entertain while simultaneously shining bright lights on women and non-binary creators. In a first look TV deal with Big Beach, the company will develop and produce new series and specials for television, some of which Heller may direct, while also shepherding new voices and talent.  The company's first release was a filmed version of the Pulitzer Prize winning and Tony nominated play What The Constitution Means To Me, written and starring Heidi Schreck and captured by Heller. It is now available on Amazon Prime. The company is also currently developing a TV mini-series based on the This American Life episode "Five Women."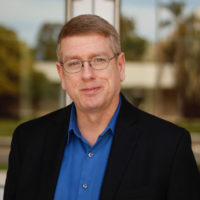 Moderator Matt Ryan
Matthew Ryan earned his MFA in Screenwriting from Loyola Marymount University in 2008. He has been the Pollock Theater Director since the theater opened in October 2010. He created and hosts the Script to Screen series, which has welcomed prestigious guests such as writer/director/producer Jordan Peele (Get Out), writer/director Damien Chazelle (Whiplash), screenwriters Emily V. Gordon and Kumail Nanjiani (The Big Sick), and writer/director/producer David Mandel, actor Tony Hale, and actress Julia Louis-Dreyfus (VEEP).
Ryan oversees the Pollock Theater Internship, which offers industry-level experience in live multi-camera television production and event planning. TV shows produced by students through this program have generated 15.1 million online views on the UCTV cable station.
This event is sponsored by the Carsey-Wolf Center, the Department of Film & Media Studies, and the Scott Frank Fund for Screenwriting.
Script to Screen
The Script to Screen series examines the screenplay and its transition to the screen from the perspective of writers, directors, producers, editors, and actors. The Pollock Theater connects artists to our audience of aspiring production students, and Guild & Academy Members. Our Q&As transform into a television show that airs on the UCTV cable station. The series is hosted by the Pollock Theater Director, Matt Ryan, and co-produced by the Pollock Theater student staff.