Script to Screen: A Quiet Place
Saturday, February 9, 2019 / 2:00 PM - 4:30 PM (PST)
Screening Format: SONY 4K DIGITAL PROJECTION (91 Minutes)
With Scott Beck & Bryan Woods (Screenwriters/Executive Producers)
Director: John Krasinski


Starring: John Krasinski, Emily Blunt, Millicent Simmonds, Noah Jupe, Cade Woodward
The year is 2020 and most of Earth's human and animal population has been wiped out by sightless creatures of unknown origin. Directed by John Krasinski, A Quiet Place (2018) explores one family's struggle to survive in an era of complete and utter silence. As Earth's newest invader is attracted to noise, even the slightest of sounds can be deadly.
We were delighted to welcome Scott Beck and Bryan Woods (screenwriters/ executive producers) for the 50th installment of Script to Screen, which was moderated by Pollock Theater Director Matt Ryan.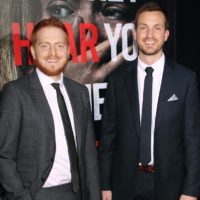 Screenwriters/Executive Producers Scott Beck & Bryan Woods
Filmmakers Scott Beck & Bryan Woods first met as sixth-graders in their hometown of Bettendorf, Iowa. After discovering a shared interest in cinema, the duo began collaborating on stop-motion movies with their Star Wars action figures. This collaboration continued into high school, where they directed numerous shorts and their first feature films. In 2001, Beck & Woods formed their production company Bluebox Films, through which they would write, direct and produce films, commercials, and television content.
​Beck & Woods' most recent film on the big screen is Paramount Pictures' A Quiet Place, based on their original screenplay. Beck & Woods served as Executive Producers on the film and received a story by credit and shared screenplay credit with director John Krasinksi. They are nominated for a 2019 WGA Award for Original Screenplay for the film. In 2018, Beck & Woods were named to the "10 Screenwriters to Watch" list by Variety.
The duo is currently finishing ​the thriller Haunt, which they wrote and directed ​for producer Eli Roth, Sierra/Affinity, Broken Road Productions, and Nickel City Pictures​. They are currently writing The Boogeyman, based on Stephen King's iconic short story of the same name. Beck & Woods are DGA and WGA members.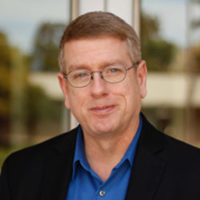 Moderator Matt Ryan
Matthew Ryan has been the Pollock Theater Director since the theater opened in October 2010. He created and hosts the Script to Screen series, which has welcomed prestigious guests such as writer/director/producer Jordan Peele (Get Out), writer/director Damien Chazelle (Whiplash), screenwriters Emily V. Gordon and Kumail Nanjiani (The Big Sick), and writer/director/producer David Mandel, actor Tony Hale, and actress Julia Louis-Dreyfus (VEEP).
Ryan oversees the Pollock Theater Internship, which offers industry-level experience in live multi-camera television production and event planning. TV shows produced by students through this program have generated 15.1 million online views on the UCTV broadcast cable station.
This event is sponsored by the Carsey-Wolf Center, the Department of Film & Media Studies, and the Scott Frank Fund for Screenwriting. 
Script to Screen
The Script to Screen series examines the screenplay and its transition to the screen from the perspective of writers, directors, producers, editors, and actors. The Pollock Theater connects artists to our audience of aspiring production students, and Guild & Academy Members. Our Q&As transform into a television show that airs on the UCTV cable station. The series is hosted by the Pollock Theater Director, Matt Ryan, and co-produced by the Pollock Theater student staff.