Script to Screen: Whiplash
Saturday, January 31, 2015 / 1:00 PM (PST)
Screening Format: DCP (107 Minutes)
With Damien Chazelle (Writer/Director)
Starring: Miles Teller, J.K. Simmons

"The road to greatness can take you to the edge."
Andrew Neiman (Miles Teller) is an ambitious young jazz drummer, single-minded in his pursuit to rise to the top of his elite east coast music conservatory. Plagued by the failed writing career of his father, Andrew's passion to achieve perfection quickly spirals into obsession, as his ruthless teacher Terence Fletcher (J.K. Simmons) pushes him to the brink of both his ability- and his sanity.
Script to Screen was proud to present Whiplash (2014), winner of three Academy Awards® for Best Sound Mixing, Best Supporting Actor and Best Editing. We were joined for a post-screening Q&A with Writer/Director Damien Chazelle (Oscar®-nominated for Best Adapted Screenplay and WGA Nominee for Best Original Screenplay).  The event was moderated by Pollock Theater Director Matt Ryan.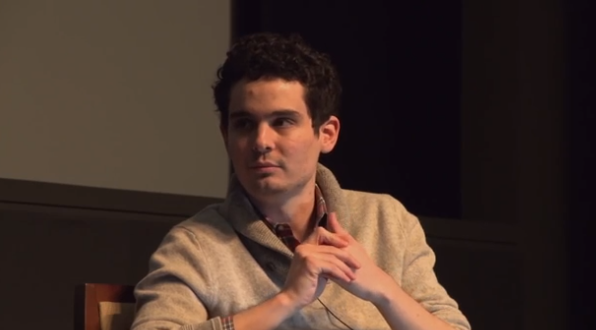 Writer/Director Damien Chazelle
Damien Chazelle made his directorial debut with the musical Guy and Madeline on a Park Bench (2009). In 2014, he wrote and directed his second feature film Whiplash, based on his award-winning short film Whiplash (2013). The film premiered at Sundance Film Festival and went on to receive 5 Academy Award®nominations, including Best Picture. Chazelle received an individual nomination for Best Adapted Screenplay.
Chazelle has stated in interviews that he was working as a 'writer for hire,' but had the ambition to direct his own script. Chazelle described Whiplash as a writing reaction to being stuck on another script. "I just thought, that's not working, let me put it away and write this thing about being a jazz drummer in high school." He stated he initially did not want to show the script around, as it felt too personal, and he "put it in a drawer."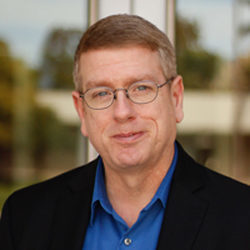 Moderator Matthew Ryan
Matthew Ryan is Director of the Pollock Theater where he pioneered the Pollock Theater Internship, which professionalizes students by developing production skills with hands-on experience. Ryan created and hosts the Script to Screen series, which has welcomed prestigious guests like Oscar® winning screenwriter John Ridley for 12 Years a Slave and Oscar® winning screenwriter Alan Ball for American Beauty.
Matthew Ryan began his career as a video librarian at the legendary Kaufman Astoria Studios. He became Associate Producer for Fox Movietone Newsreels putting together video packages for news stories. As Events Manager at New York University's Cantor Film Center, he produced a series of film programs that included evenings with Martin Scorsese, Tim Robbins and Alec Baldwin. In 2008, he received an MFA in Screenwriting from Loyola Marymount University. His primary writing focus is science fiction and comedy.
Script to Screen is sponsored by the Carsey-Wolf Center, the Department of Film & Media Studies, and the Scott Frank Fund for Screenwriting.
Script to Screen
The Script to Screen series examines the screenplay and its transition to the screen from the perspective of writers, directors, producers, editors, and actors. The Pollock Theater connects artists to our audience of aspiring production students, and Guild & Academy Members. Our Q&As transform into a television show that airs on the UCTV cable station. The series is hosted by the Pollock Theater Director, Matt Ryan, and co-produced by the Pollock Theater student staff.