Script to Screen: All The Way
Wednesday, November 2, 2016 / 7:00 PM (PDT)
Screening Format: Blu-Ray (132 Minutes)
With Jay Roach (Director/Executive Producer)
Starring: Bryan Cranston, Anthony Mackie, Melissa Leo

"The fight isn't over."
All The Way (2016) offers a riveting behind-the-scenes look at President Lyndon B. Johnson's tumultuous first year in office after the assassination of John F. Kennedy.  Staking his presidency on what would be an historic unprecedented Civil Rights Act, Johnson finds himself caught between the moral imperative of Dr. Martin Luther King, Jr. and the expectations of the southern Democratic Party leaders who brought Johnson to power.
UCSB Script to Screen hosted Director Jay Roach (Austin Powers trilogy, Meet The Parents, and Trumbo) for a post-screening Q&A. The event was moderated by Pollock Theater Director Matt Ryan.
All The Way was nominated for 8 Emmy® Awards; which include: Outstanding Supporting Actress In A Limited Series Or Movie (Melissa Leo), Outstanding Television Movie, Outstanding Directing For A Limited Series, Movie Or Dramatic Special (Jay Roach), Outstanding Hairstyling For A Limited Series Or Movie, Outstanding Lead Actor In A Limited Series Or Movie (Bryan Cranston), Outstanding Makeup For A Limited Series Or Movie (Non-Prosthetic), Outstanding Music Composition For A Limited Series, Movie Or Special (Original Dramatic Score), and Outstanding Prosthetic Makeup For A Series, Limited Series, Movie Or Special.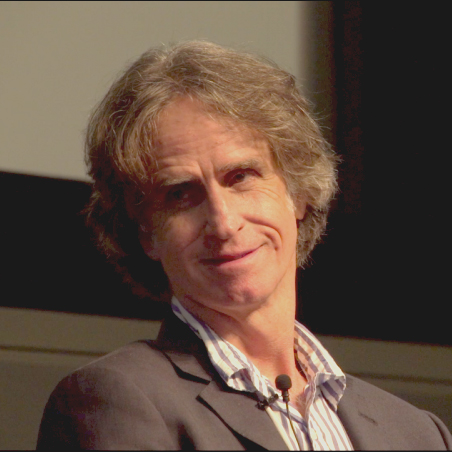 Director/Executive Producer Jay Roach
Jay Roach is the director of All The Way, based on the Tony-Award winning play by Robert Schenkkan. Bryan Cranston reprises his role as President Lyndon B. Johnson alongside Melissa Leo, Anthony Mackie and Frank Langella. Roach was awarded a total of four Emmy's for his directing on the made for television movies Recount in 2008 and Game Change in 2012. As a director, his most recent film, Trumbo, stars Bryan Cranston as Dalton Trumbo, one of Hollywood's blacklisted screenwriters in the 1940s. The film, which also stars Elle Fanning, Helen Mirren and Diane Lane, was released by Bleecker Street on November 6, 2015.  In addition, Roach is known for directing movies such as Meet the Parents, Meet the Fockers, the Austin Powers trilogy and The Campaign.
Roach was born and raised in Albuquerque, New Mexico, graduated with an economics degree from Stanford University in 1980 and later went on to receive his masters degree in film production from the University of Southern California in 1986. Along with directing, Roach has also spent time as a producer on a number of movies including 50 First Dates, The Hitchhikers Guide to the Galaxy, Borat, Little Fockers and Sisters.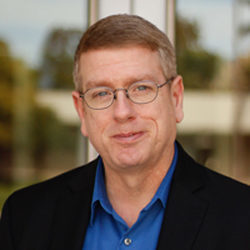 Moderator Matthew Ryan
Matthew Ryan is Director of the Pollock Theater, where he pioneered the Pollock Theater Internship, which offers students the opportunity to develop professional production skills through hands-on experience. Ryan created and hosts the Script to Screen series, which has welcomed prestigious guests like writer/director Damien Chazelle (Whiplash), screenwriter Vanessa Taylor (The Shape of Water), writer/producer/director David Mandel (VEEP), actress Julia Louis-Dreyfus (VEEP) and actor Kevin Costner (Hidden Figures).
This event is sponsored by the Carsey-Wolf Center, the Department of Film & Media Studies, and the Scott Frank Fund for Screenwriting. Script to Screen: All The Way is also co-sponsored by HBO.
Script to Screen
The Script to Screen series examines the screenplay and its transition to the screen from the perspective of writers, directors, producers, editors, and actors. The Pollock Theater connects artists to our audience of aspiring production students, and Guild & Academy Members. Our Q&As transform into a television show that airs on the UCTV cable station. The series is hosted by the Pollock Theater Director, Matt Ryan, and co-produced by the Pollock Theater student staff.
CWC TV
In recognition of the extraordinary accomplishments of the Center's namesakes, Dick Wolf and Marcy Carsey, the Carsey-Wolf Center is committed to examining television as an institution, industry, and cultural form. In our post-network, multi-channel, multi-media environment, understanding television demands understanding its past as well as its future, through exploration of individual episodes, mini-series, and documentaries.