Script to Screen: Veep
Saturday, April 29, 2017 / 2:00 PM - 4:30 PM (PDT)
Screening Format: Sony 4K Digital Projection (60 Minutes)
With Julia Louis-Dreyfus (Actress), David Mandel (Writer/Director), & Tony Hale (Actor)
Former Senator Selina Meyer (Julia Louis-Dreyfus) has accepted the call to serve as Vice President of the United States. The job is nothing like she imagined and everything she was warned about. Veep follows Meyer and her staff as they attempt to make their mark and leave a lasting legacy, without getting tripped up in the day-to-day political games that define Washington.
We were joined for a screening of Season 5, Episode 1 "Morning After" and Season 5, Episode 9 "Kissing Your Sister". The screening was followed by a Q&A with Actress/Producer Julia Louis-Dreyfus, Writer/Executive Producer/Director David Mandel and Actor Tony Hale. The event was moderated by the Pollock Theater Director Matt Ryan.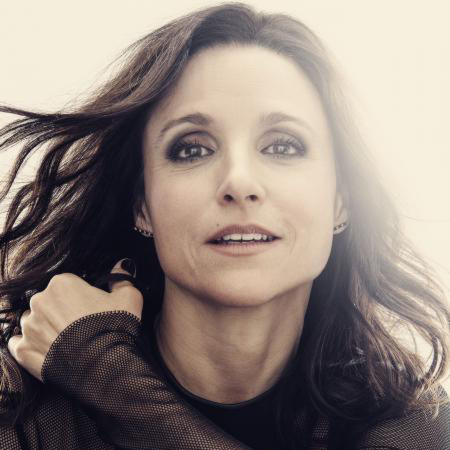 Actress/Producer Julia Louis-Dreyfus
Julia Louis-Dreyfus earned worldwide acclaim for her portrayals of Elaine Benes in hit series Seinfeld (NBC, 1989–1998) and Christine Campbell in The New Adventures of Old Christine (CBS, 2006–2010), and is celebrated for her current work as Vice President Selina Meyer in Veep, for which she has won five consecutive Emmy Awards, a Television Critics Award, a SAG Award, in addition to three Golden Globe nominations. She has received eight Emmy Awards (twenty-two nominations total), one Golden Globe Award (eight nominations total), seven Screen Actors Guild Awards (sixteen nominations total), two Television Critics Association Awards (three nominations total), five American Comedy Awards (ten nominations total), and has received the Charlie Chaplin Britannia Award for Excellence in Comedy.
Her other television credits include multiple appearances on Curb Your Enthusiasm (HBO, 2000– ), and recurring roles on The Simpsons (FOX, 1989– ), Arrested Development (FOX, 2003–2006 and Netflix, 2013– ), and Watching Ellie (NBC, 2002–2003). She was a cast member from 1982 to 1985 on Saturday Night Live (NBC, 1975– ). Louis-Dreyfus' feature film credits include the animated features A Bug's Life (dir. Lasseter and Stanton, 1998), Animal Farm (dir. John Stephenson, 1999), and Planes (dir. Klay Hall, 2013), as well as Academy-Award winner Hannah and Her Sisters (dir. Woody Allen, 1986), Jack the Bear (dir. Marshall Herskovitz, 1993), North (dir. Rob Reiner, 1994), Fathers' Day (dir. Ivan Reitman, 1997), Deconstructing Harry (dir. Woody Allen, 1997), Picture Paris (dir. Brad Hall, 2012), and Enough Said (dir. Nicole Holofcener, 2013).
Louis-Dreyfus' upcoming work includes producing the HBO miniseries, Soldier Girls. The show is based on journalist Helen Thorpe's Soldier Girls: The Battles Of Three Women At Home And At War (2014), which reports in meticulous detail on a twelve-year span in the lives of three friends who decided to join the National Guard shortly before September 11, 2001, and find themselves deployed to Afghanistan and Iraq during one of the most tumultuous periods in recent military history.
Louis-Dreyfus is a committed and steadfast defender of the environment. She serves as a member of the leadership council for the Natural Resource Defense Council (NRDC), and is on the Board of Directors of Heal the Bay and the Honorary Board of Heal the Ocean. She studied theater at Northwestern University where she was also a recipient of a Doctor of Arts in 2007. During college, she was a member of The Practical Theater Company, and Chicago's famed Second-City comedy troupe.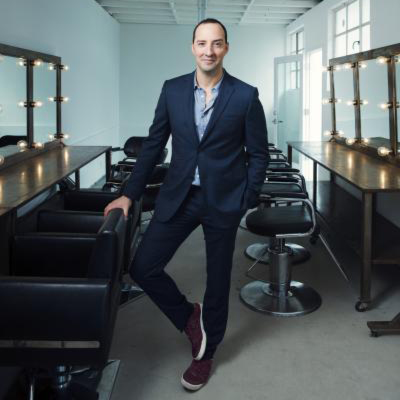 Actor Tony Hale

Award-winning actor and author Tony Hale is known for his work across a variety of critically acclaimed television programs and films. Prior to his Emmy Award-winning work on Veep (Outstanding Supporting Actor in a Comedy Series in 2013 and 2015) as Gary Walsh, the downtrodden personal aide to Vice President Selina Meyers, he co-starred as the socially awkward Buster Bluth in the ground-breaking Arrested Development (FOX, 2003–2006 and Netflix, 2013– ).
In 2013, Hale worked with Sandra Bullock and Melissa McCarthy in Paul Feig's action/comedy hit The Heat, which grossed over $229 million worldwide. Hale co-starred with Kristen Stewart and Jesse Eisenberg in American Ultra(dir. Nima Nourizadeh, 2015) and starred in Twentieth Century Fox's animated/live-action film Alvin and the Chipmunks: Road Chip (dir. Walt Becker, 2015). Last summer, Hale—alongside Jason Sudekis, Danny McBride, Bill Hader and Maya Rudolph—lent his voice to the Sony Pictures animated film, Angry Birds (dir. Kaytis and Reilly, 2016), based on the hit mobile video game. Other notable film credits of Hale's include Stranger than Fiction (dir. Marc Forster, 2006), The Informant (dir. Steven Soderbergh, 2009), and Happythankyoumoreplease (dir. Josh Radnor, 2011).
In 2014, Hale released his first children's book, Archibald's Next Big Thing (Boxing Clever Publishing), which follows a young chicken named Archibald who is always looking for his "next big thing" at the expense of recognizing all the big and beautiful things already around him. The theme of the book stemmed from Hale's professional and personal experiences, and celebrates mindfulness and being grounded in the present moment.
Hale grew up in Tallahassee, Florida, where he attended The Young Actors Theatre, and went on to study acting at The Barrow Group Theatre Company in New York.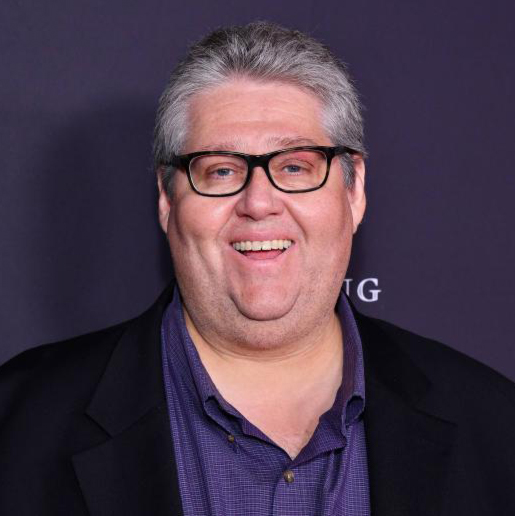 Executive Producer/Writer/Director David Mandel
David Mandel is the Emmy Award-winning showrunner and Executive Producer of Veep.  He also wrote for shows such as Saturday Night Live (92-95), Seinfeld—for which he wrote the "The Bizarro Jerry" (aka "Man-Hands") and "The Betrayal" (the "backwards" episode with Peter Mehlman)—, Curb Your Enthusiasm, and even an episode of The Simpsons ("Treehouse of Horror XXIII" with Brian Kelley). He is the cowriter of Eurotrip and The Dictator and if you press him on it The Cat in the Hat. His directing credits include Veep (Emmy nominated for "Kissing Your Sister"), Curb Your Enthusiasm, The Comedians, and Eurotrip (uncredited).  He is the co-author of Star Wars Art: Ralph McQuarrie, and an avid collector of original comic book art, Star Wars memorabilia, and movie props.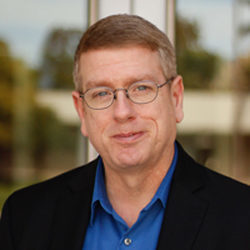 Moderator Matthew Ryan
Matthew Ryan is Director of the Pollock Theater, where he pioneered the Pollock Theater Internship, which offers students the opportunity to develop professional production skills through hands-on experience. Ryan created and hosts the Script to Screen series, which has welcomed prestigious guests like writer/director Damien Chazelle (Whiplash), screenwriter Vanessa Taylor (The Shape of Water), writer/producer/director David Mandel (VEEP), actress Julia Louis-Dreyfus (VEEP) and actor Kevin Costner (Hidden Figures).
This event is sponsored by the Carsey-Wolf Center, the Department of Film & Media Studies, and the Scott Frank Fund for Screenwriting.
Script to Screen
The Script to Screen series examines the screenplay and its transition to the screen from the perspective of writers, directors, producers, editors, and actors. The Pollock Theater connects artists to our audience of aspiring production students, and Guild & Academy Members. Our Q&As transform into a television show that airs on the UCTV cable station. The series is hosted by the Pollock Theater Director, Matt Ryan, and co-produced by the Pollock Theater student staff.
CWC TV
In recognition of the extraordinary accomplishments of the Center's namesakes, Dick Wolf and Marcy Carsey, the Carsey-Wolf Center is committed to examining television as an institution, industry, and cultural form. In our post-network, multi-channel, multi-media environment, understanding television demands understanding its past as well as its future, through exploration of individual episodes, mini-series, and documentaries.