Script to Screen: Trumbo
Sunday, October 25, 2015 / 12:00 PM (PDT)
Screening Format: DCP (124 Minutes)
With Jay Roach (Director) & John McNamara (Screenwriter)
Starring: Bryan Cranston, Diane Lane, Helen Mirren, John Goodman

"Are you now or have you ever been…"
Trumbo (2016), starring Bryan Cranston, recounts the complex, sometimes absurd machinations of an industry in the grips of paranoia and political purges, and the struggle by Dalton Trumbo and others against the Hollywood blacklist of the 1940s and 1950s.
Script to Screen hosted Director Jay Roach (Austin Powers trilogy) and Screenwriter John McNamara for a post-screening Q&A. The event was moderated by Pollock Theater Director Matt Ryan.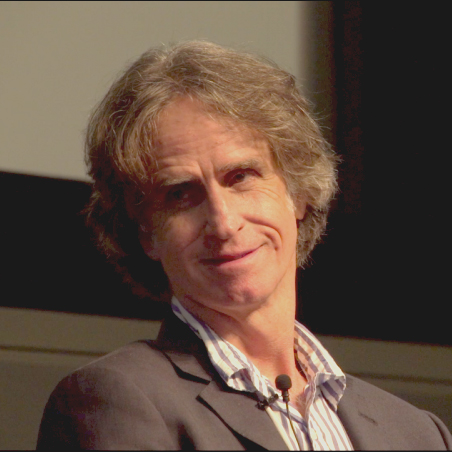 Director Jay Roach
Jay Roach is the winner of four Emmys®, a Golden Globe and a Peabody Award. He is best known for directing such comedy classics as the Austin Powers trilogy (1997-2002), Meet the Parents (2000), Meet the Fockers (2004) and The Campaign (2012). Roach gained critical acclaim directing the feature Mystery Alaska (1999) as well as the made-for-HBO movies Recount in 2008 and Game Change in 2012. He recently directed the first episode of the new HBO series The Brink (2015).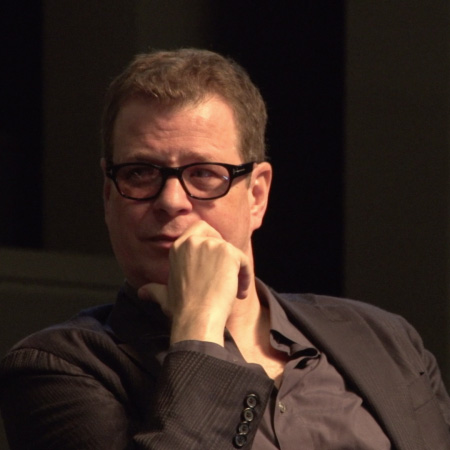 Writer/Producer John McNamara
John McNamara is a writer/producer, showrunner, and television creator. He created the NBC series Aquarius (2015), starring David Duchovny, and is the co-creator of the new Syfy series The Magicians (2016), based on Lev Grossman's best selling book series. In 1996, he co-created and executive-produced the critically acclaimed series Profit, followed by Vengeance Unlimited (1998), The Fugitive (2001), Fastlane (2002), Eyes (2005), and In Plain Sight (2008).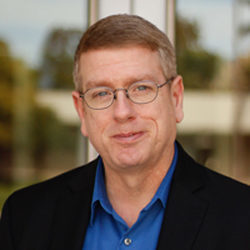 Moderator Matthew Ryan
Matthew Ryan is Director of the Pollock Theater where he pioneered the Pollock Theater Internship, which professionalizes students by developing production skills with hands-on experience. Ryan created and hosts the Script to Screen series, which has welcomed prestigious guests like Oscar® winning screenwriter John Ridley for 12 Years a Slave and Oscar® winning screenwriter Alan Ball for American Beauty.
Matthew Ryan began his career as a video librarian at the legendary Kaufman Astoria Studios. He became Associate Producer for Fox Movietone Newsreels putting together video packages for news stories. As Events Manager at New York University's Cantor Film Center, he produced a series of film programs that included evenings with Martin Scorsese, Tim Robbins and Alec Baldwin. In 2008, he received an MFA in Screenwriting from Loyola Marymount University. His primary writing focus is science fiction and comedy.
Script to Screen is sponsored by the Carsey-Wolf Center, the Department of Film & Media Studies, and the Scott Frank Fund for Screenwriting.
Script to Screen
The Script to Screen series examines the screenplay and its transition to the screen from the perspective of writers, directors, producers, editors, and actors. The Pollock Theater connects artists to our audience of aspiring production students, and Guild & Academy Members. Our Q&As transform into a television show that airs on the UCTV cable station. The series is hosted by the Pollock Theater Director, Matt Ryan, and co-produced by the Pollock Theater student staff.