Script to Screen: Star Wars: The Force Awakens
Sunday, May 15, 2016 / 2:00 PM (PDT)
Screening Format: Sony 4k Digital Projection (135 Minutes)
With Maryann Brandon (Editor)
Director: J.J. Abrams


Starring: Daisy Ridley, John Boyega, Adam Driver, Harrison Ford, Carrie Fisher, Mark Hamill
The Force is calling to you. Just let it in… at the Pollock Theater.

Thirty-two years after the release of Return of the Jedi, Star Wars: The Force Awakens (2015) brings together the saga's original characters with with a new generation of heroes and villains.
This Script to Screen presentation of the film was followed by a Q&A with Oscar®-Nominated Editor Maryann Brandon. The event was moderated by Pollock Theater Director Matt Ryan.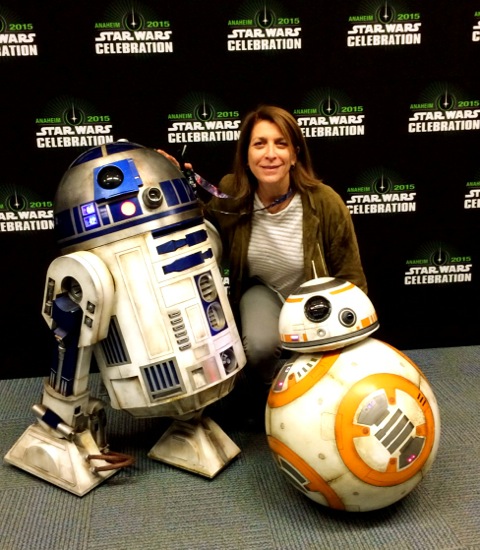 Editor Maryann Brandon
Maryann Brandon has worked as an editor, director and producer in film, animation and television. She is currently editing Passengers (Morten Tyldum), which will be released in December 2016. Her other recent work as editor can be seen in Universal's Endless Love, Paramount's Star Trek and Star Trek: Into Darkness and DreamWorks' animated films How To Train Your Dragon and Kung Fu Panda 2.
She has also edited J.J. Abrams' Super 8 and Mission Impossible III (2006).  She received Academy, HPA, Saturn, and Eddie nominations for her work on Star Wars: The Force Awakens, Star Trek, Star Trek: Into Darkness and How to Train Your Dragon. Brandon collaborated with J.J. Abrams on Alias, for which she received an Emmy nomination for Outstanding Single Camera Picture Editing for a Drama Series. She directed two episodes of Alias ("The Road Home" & "After Six") and served as the producer for the fourth season. Her previous feature credits include Jane Austen Book, A Thousand Acres, Grumpier Old Men, Born to Be Wild and Bingo.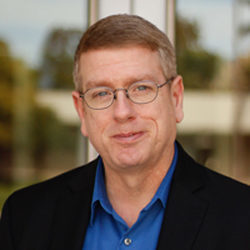 Moderator Matthew Ryan
Matthew Ryan is Director of the Pollock Theater where he pioneered the Pollock Theater Internship, which professionalizes students by developing production skills with hands-on experience. Ryan created and hosts the Script to Screen series, which has welcomed prestigious guests like Oscar® winning screenwriter John Ridley for 12 Years a Slave and Oscar® winning screenwriter Alan Ball for American Beauty.
Matthew Ryan began his career as a video librarian at the legendary Kaufman Astoria Studios. He became Associate Producer for Fox Movietone Newsreels putting together video packages for news stories. As Events Manager at New York University's Cantor Film Center, he produced a series of film programs that included evenings with Martin Scorsese, Tim Robbins and Alec Baldwin. In 2008, he received an MFA in Screenwriting from Loyola Marymount University. His primary writing focus is science fiction and comedy.
Script to Screen is sponsored by the Carsey-Wolf Center, the Department of Film & Media Studies, and the Scott Frank Fund for Screenwriting.
Script to Screen
The Script to Screen series examines the screenplay and its transition to the screen from the perspective of writers, directors, producers, editors, and actors. The Pollock Theater connects artists to our audience of aspiring production students, and Guild & Academy Members. Our Q&As transform into a television show that airs on the UCTV cable station. The series is hosted by the Pollock Theater Director, Matt Ryan, and co-produced by the Pollock Theater student staff.