Script to Screen: Sleepless in Seattle
Thursday, April 11, 2013 / 7:00 PM (PDT)
Screening Format: Blu-Ray (105 minutes)
With Jeff Arch (Screenwriter)
Director: Nora Ephron


Starring: Tom Hanks, Meg Ryan, Ross Malinger
"What if someone you never met, someone you never saw, someone you never knew was the only someone for you?"
After the death of his wife, Sam Baldwin (Tom Hanks) moves to Seattle with his son, Jonah (Ross Mallinger). When Jonah calls in to a talk-radio program to find a new wife for his father, Sam grudgingly gets on the line to discuss his feelings. Annie Reed (Meg Ryan), a reporter in Baltimore, hears Sam speak and falls for him, even though she is engaged. Unsure where it will lead, she writes Sam a letter asking him to meet her at the Empire State Building on Valentine's Day.
This Script to Screen presentation of Sleepless in Seattle (1993) was followed by a Q&A with Screenwriter Jeff Arch. The event was moderated by Pollock Theater Director Matt Ryan.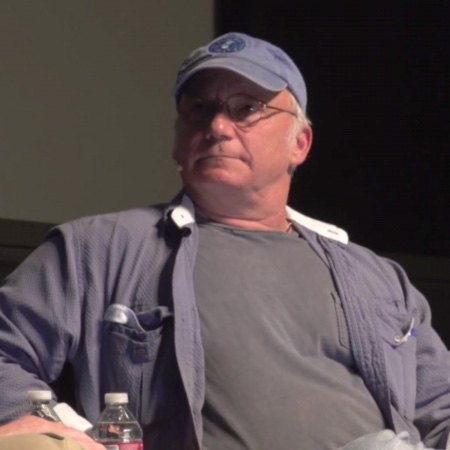 Screenwriter Jeff Arch
Jeff Arch graduated in 1972 from the Harrisburg Academy. From 1972 to 1976 he studied Theater and Film production at Emerson College in Boston, where he later had a production company.
Sleepless in Seattle (1993) was Jeff Arch's first screenplay to be produced. He got the idea in 1990, after four unsold scripts and a failed off-Broadway attempt. Since the sale of the "Sleepless" script, he has written nonstop for virtually every studio in town, as well as producers Brian Grazer, Mark Johnson, Lauren Shuler-Donner, and directors Penny Marshall, Ron Howard and Barry Levinson. Four other movies have been made from Arch's scripts: Disney's Iron Will(1994), a production rewrite, Sealed with a Kiss (1999), an original romantic comedy for CBS, Saving Milly (2005), an adaptation of the Mort Kondracke memoir that scored a Humanitas Nomination for Arch's screenplay, and the indie comedy Dave Barry's Complete Guide to Guys (2005), which Arch also directed.
Arch was nominated for an Academy Award® in 1994 for Sleepless in Seattle.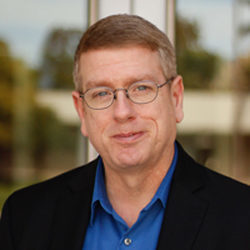 Moderator Matthew Ryan
Matthew Ryan is Director of the Pollock Theater where he pioneered the Pollock Theater Internship, which professionalizes students by developing production skills with hands-on experience. Ryan created and hosts the Script to Screen series, which has welcomed prestigious guests like Oscar® winning screenwriter John Ridley for 12 Years a Slave and Oscar® winning screenwriter Alan Ball for American Beauty.
Matthew Ryan began his career as a video librarian at the legendary Kaufman Astoria Studios. He became Associate Producer for Fox Movietone Newsreels putting together video packages for news stories. As Events Manager at New York University's Cantor Film Center, he produced a series of film programs that included evenings with Martin Scorsese, Tim Robbins and Alec Baldwin. In 2008, he received an MFA in Screenwriting from Loyola Marymount University. His primary writing focus is science fiction and comedy.
This event is sponsored by the Carsey-Wolf Center, the Department of Film & Media Studies, and the Scott Frank Fund for Screenwriting. 
Script to Screen
The Script to Screen series examines the screenplay and its transition to the screen from the perspective of writers, directors, producers, editors, and actors. The Pollock Theater connects artists to our audience of aspiring production students, and Guild & Academy Members. Our Q&As transform into a television show that airs on the UCTV cable station. The series is hosted by the Pollock Theater Director, Matt Ryan, and co-produced by the Pollock Theater student staff.