Script to Screen: Secretary
Thursday, March 8, 2012 / 7:00 PM (PST)
Screening Format: Blu-Ray (104 minutes)
With Erin Cressida Wilson (Screenwriter)
Director: Steven Shainberg


Starring: James Spader, Maggie Gyllenhaal, Jeremy Davies
"The story of a demanding boss and the woman who loves his demands."
Lee Holloway (Maggie Gyllenhaal), a young woman with a history of severe emotional problems, is released into the care of her overbearing parents following a stay at a mental institution. She finds work as a secretary for a rigid and demanding attorney, E. Edward Grey (James Spader), and starts dating the kind but dull Peter (Jeremy Davies). However, Lee soon realizes she's turned on by Grey's stern demeanor, and begins a sadomasochistic relationship with him.
The Script to Screen series is proud to celebrate the 10th anniversary of Secretary (2002) with a screening of the film, followed by a Q&A with Screenwriter Erin Cressida Wilson. The event was moderated by Pollock Theater Director Matt Ryan.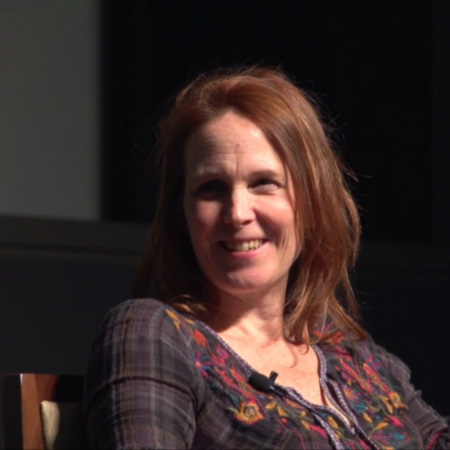 Screenwriter Erin Cressida Wilson
Erin Cressida Wilson is a playwright, screenwriter, professor, and author. She is known most prominently for her debut film, Secretary (2002), which she adapted from a Mary Gaitskill short story. It won her the Independent Spirit Award for Best First Screenplay. She also wrote the screenplay for the 2006 film Fur: An Imaginary Portrait of Diane Arbus, and has authored dozens of plays and short works. Wilson has also taught as an instructor in various university film depratments, including Brown University, Duke University, and University of California Santa Barbara.
Wilson's most current film in progress, mystery thriller drama The Girl on the Train, features various well-known actors such as Emily Blunt, Lisa Kudrow, Laura Prepon, and Luke Evans. The film is set to make its debut in fall of 2016.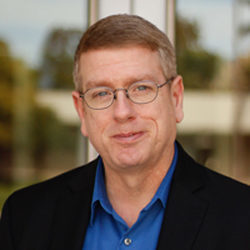 Moderator Matthew Ryan
Matthew Ryan is Director of the Pollock Theater where he pioneered the Pollock Theater Internship, which professionalizes students by developing production skills with hands-on experience. Ryan created and hosts the Script to Screen series, which has welcomed prestigious guests like Oscar® winning screenwriter John Ridley for 12 Years a Slave and Oscar® winning screenwriter Alan Ball for American Beauty.
Matthew Ryan began his career as a video librarian at the legendary Kaufman Astoria Studios. He became Associate Producer for Fox Movietone Newsreels putting together video packages for news stories. As Events Manager at New York University's Cantor Film Center, he produced a series of film programs that included evenings with Martin Scorsese, Tim Robbins and Alec Baldwin. In 2008, he received an MFA in Screenwriting from Loyola Marymount University. His primary writing focus is science fiction and comedy.
This event is sponsored by the Carsey-Wolf Center, the Department of Film & Media Studies, and the Scott Frank Fund for Screenwriting. 
Script to Screen
The Script to Screen series examines the screenplay and its transition to the screen from the perspective of writers, directors, producers, editors, and actors. The Pollock Theater connects artists to our audience of aspiring production students, and Guild & Academy Members. Our Q&As transform into a television show that airs on the UCTV cable station. The series is hosted by the Pollock Theater Director, Matt Ryan, and co-produced by the Pollock Theater student staff.