Script to Screen: Risky Business
Thursday, November 14, 2013 / 7:00 PM (PST)
Screening Format: DCP (99 Minutes)
With Paul Brickman (Writer/Director), Curtis Armstrong (Actor), & John Avnet (Producer)
Starring: Tom Cruise, Rebecca De Mornay, Curits Armstrong, Joe Pantoliano

"There's a time for playing it safe and a time for risky business."
Ecstatic when his parents leave on vacation for a few days, high school senior Joel Goodsen (Tom Cruise) cuts loose with his best friend Miles (Curtis Armstrong). After an attempt at securing the services of a prostitute goes slightly awry, Joel hires gorgeous Lana (Rebecca De Mornay) for a night of delight. Stunned by the amount of Lana's "bill" the next morning, Joel grows frantic after he crashes his father's Porsche. In an effort to raise lots of money fast, a desperate Joel turns the house into a brothel.
This Script to Screen  presentation of Risky Business (1983) was followed by a Q&A with Writer/Director Paul Brickman, Producer Jon Avnet and Actor Curtis Armstrong. The event was moderated by Pollock Theater Director Matt Ryan.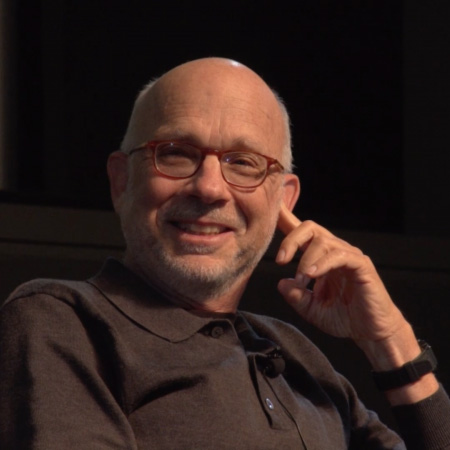 Writer/Director Paul Brickman
Paul Brickman is an American screenwriter and film director who is best known for the movie Risky Business (1983), in which he provided both his screenwriting and directing talents. Before transitioning to directing, Brickman began his career writing offbeat films such as The Bad News Bears in Breaking Training(1977) and Jonathan Demme's Handle With Care (1977).
In 1983, he made his directorial debut with Risky Business (1983). In 1990 he wrote and directed Men Don't Leave (1990) starring Jessica Lange, an adaptation of the 1982 French film La Vie Continue. He and Producer John Avnet co-wrote the war/drama television film Uprising (2001).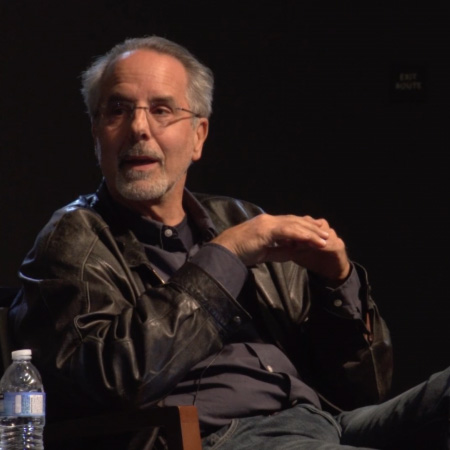 Producer John Avnet
John Avnet has directed, written, and produced more than 70 motion pictures, television movies, and Broadway plays, winning a variety of awards such as Oscars®, Emmys, Tonys, Peabodys, Golden Globes, the Humanitas, DGA, WGA, and AFI Awards. Avnet was the executive producer of Black Swan (2010) and co-writer, director, and producer for Fried Green Tomatoes (1991), both of which garnered multiple Oscars®, Oscar® nominations, and were celebrated as top grossing films. In television, Avnet and Steve Tisch produced The Burning Bed (1984), which was the highest-rated television movie ever aired on NBC. On Broadway, he produced with Bill Haber the Tony award winning History Boys (2006) and the Mike Nichols directed Spamalot (2005).
Avnet is a member of the Board of Overseers of the College of Arts and Sciences at the University of Pennsylvania and participates as a mentor in the Director's Lab at Sundance and its sister program Emergence in France. He also lectures on film and holocaust studies at numerous universities worldwide and has supported a diverse range of charitable organizations.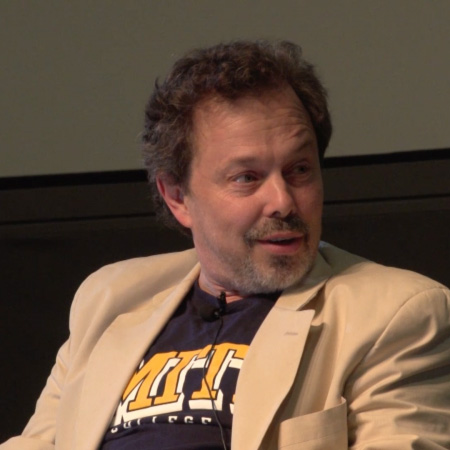 Actor Curtis Armstrong
Curtis Armstrong's acting career was launched when he played Miles in Risky Business (1983). Since then, he has received a variety of roles in works following this film. Armstrong is most widely known as his character "Booger" in the Revenge of the Nerds (1984) sequel. He voiced numerous characters in animated film and television, such as Mr. Moleguaco of the Disney Channel original series The Emporer's New School(2006) and Maru from Pixar's Planes: Fire and Rescue (2014). Armstrong has made several television appearances throughout his career, such as his roles on The Closer (2011) and Supernatural (2013). He also starred on the Moonlighting (1985) acting along side Bruce Willis and Cybill Shepard.
As of today, he continues to play characters in hit TV shows New Girl (2013), and American Dad! (2003).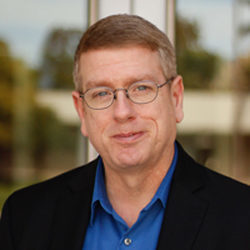 Moderator Matthew Ryan
Matthew Ryan is Director of the Pollock Theater where he pioneered the Pollock Theater Internship, which professionalizes students by developing production skills with hands-on experience. Ryan created and hosts the Script to Screen series, which has welcomed prestigious guests like Oscar® winning screenwriter John Ridley for 12 Years a Slave and Oscar® winning screenwriter Alan Ball for American Beauty.
Matthew Ryan began his career as a video librarian at the legendary Kaufman Astoria Studios. He became Associate Producer for Fox Movietone Newsreels putting together video packages for news stories. As Events Manager at New York University's Cantor Film Center, he produced a series of film programs that included evenings with Martin Scorsese, Tim Robbins and Alec Baldwin. In 2008, he received an MFA in Screenwriting from Loyola Marymount University. His primary writing focus is science fiction and comedy.
This event is sponsored by the Carsey-Wolf Center, the Department of Film & Media Studies, and the Scott Frank Fund for Screenwriting. 
Script to Screen
The Script to Screen series examines the screenplay and its transition to the screen from the perspective of writers, directors, producers, editors, and actors. The Pollock Theater connects artists to our audience of aspiring production students, and Guild & Academy Members. Our Q&As transform into a television show that airs on the UCTV cable station. The series is hosted by the Pollock Theater Director, Matt Ryan, and co-produced by the Pollock Theater student staff.