Script to Screen: Rain Man
Wednesday, January 30, 2013 / 7:00 PM (PST)
Screening Format: Blu-Ray (133 Minutes)
With Barry Morrow (Screenwriter)
Director: Barry Levinson


Starring: Dustin Hoffman, Tom Cruise, Valeria Golino
"A cross-country trek of pure love and understanding."
When car dealer Charlie Babbitt (Tom Cruise) learns that his estranged father has died, he returns home to Cincinnati, where he discovers that he has an autistic older brother named Raymond (Dustin Hoffman) and that his father's $3 million fortune is being left to the mental institution in which Raymond lives. Motivated by his father's money, Charlie checks Raymond out of the facility in order to return with him to Los Angeles. The brothers' cross-country trip ends up changing both their lives.

The Script to Screen series was proud to present the 25th Anniversary of Rain Man (1988) and a post-screening Q&A with Oscar®-winning Screenwriter Barry Morrow.  The event was moderated by Pollock Theater Director Matt Ryan.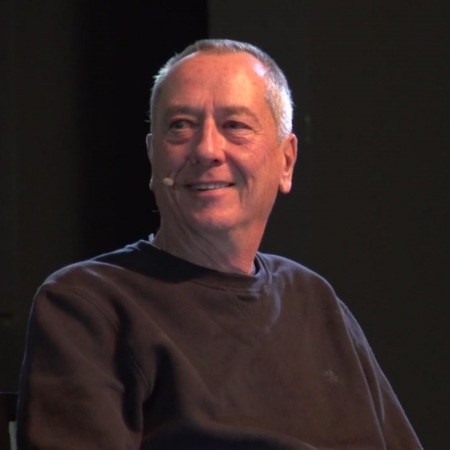 Screenwriter Barry Morrow
Barry Morrow is an Emmy and Oscar®-winning writer/producer best known for his original story and screenplay for the 1988 Best Picture, Rain Man (1988). Early film projects related to disabilities, child and elder abuse led Barry to become an advocate for marginalized groups, and he received a lifetime achievement award from the National Association of Social Workers.
Several of Morrow's scripts are inspired by real people, especially people with disabilities and/or extraordinary talents. These include mentally disabled Bill Sackter, played by Mickey Rooney in the TV movie Bill (1981), and the savant played by Dustin Hoffman in the film Rain Man (1988), inspired by the real savant Kim Peek. Both of these won Oscar®, Emmy and other awards for Morrow and for the actors who portrayed them. Morrow gave his Oscar® statuette as a gift to Kim Peek. Morrow also wrote CBS's Bill: On His Own (1983) and his relationship with Sackter is presented in the feature length 2008 documentary A Friend Indeed – The Bill Sackter Story.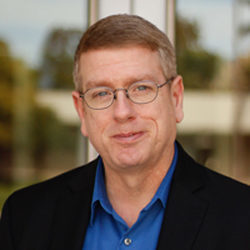 Moderator Matthew Ryan
Matthew Ryan is Director of the Pollock Theater where he pioneered the Pollock Theater Internship, which professionalizes students by developing production skills with hands-on experience. Ryan created and hosts the Script to Screen series, which has welcomed prestigious guests like Oscar® winning screenwriter John Ridley for 12 Years a Slave and Oscar® winning screenwriter Alan Ball for American Beauty.
Matthew Ryan began his career as a video librarian at the legendary Kaufman Astoria Studios. He became Associate Producer for Fox Movietone Newsreels putting together video packages for news stories. As Events Manager at New York University's Cantor Film Center, he produced a series of film programs that included evenings with Martin Scorsese, Tim Robbins and Alec Baldwin. In 2008, he received an MFA in Screenwriting from Loyola Marymount University. His primary writing focus is science fiction and comedy.
This event is sponsored by the Carsey-Wolf Center, the Department of Film & Media Studies, and the Scott Frank Fund for Screenwriting. 
Script to Screen
The Script to Screen series examines the screenplay and its transition to the screen from the perspective of writers, directors, producers, editors, and actors. The Pollock Theater connects artists to our audience of aspiring production students, and Guild & Academy Members. Our Q&As transform into a television show that airs on the UCTV cable station. The series is hosted by the Pollock Theater Director, Matt Ryan, and co-produced by the Pollock Theater student staff.