Script to Screen: La La Land
Tuesday, May 30, 2017 / 7:00 PM - 10:15 PM (PDT)
Screening Format: Sony 4K Digital Projection (128 Minutes)
With David Wasco & Sandy Reynolds-Wasco (Production Designers)
Director: Damien Chazelle


Starring: Emma Stone, Ryan Gosling
In La La Land (2016), aspiring actress Mia (Emma Stone) and jazz musician Sebastian (Ryan Gosling) traverse a decidedly contemporary Los Angeles infused with the spirit of Hollywood's golden age musicals and rendered in the vivid primary colors of Jacques Demy's whimsical mid-sixties work (The Umbrellas of Cherbourg, Les Demoiselles de Rochefort), a feat of alchemy for which guests David Wasco and Sandy Reynolds-Wasco took home this year's Academy Award for Best Production Design.
Script to Screen hosted Academy Award Winning Production Designers David Wasco and Sandy Reynolds-Wasco for a post-screening Q&A. The event was moderated by Pollock Theater Director Matt Ryan.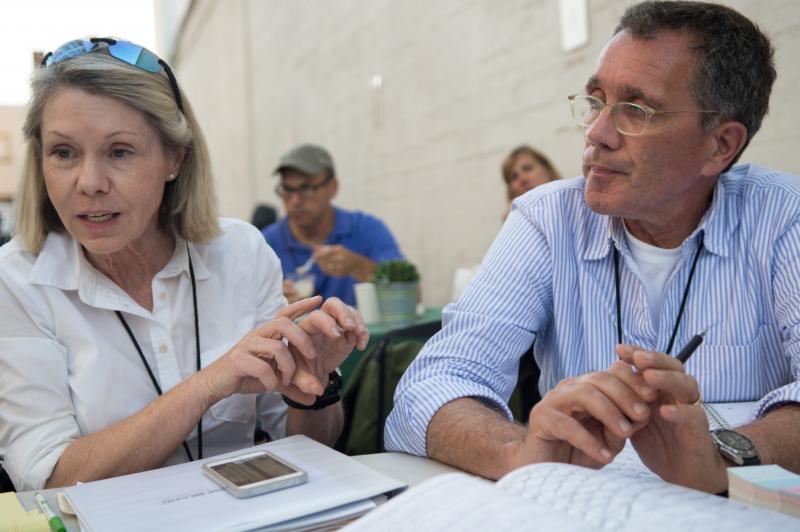 Production Designers David Wasco & Sandy Reynolds-Wasco

David and Sandy Wasco are a husband and wife duo who have worked together on more than 20 films in the past 25 years. They have colloborated with some of the most talented filmmakers today, including Quentin Tarantino, Wes Anderson, and most recently, Damien Chazelle and Aaron Sorkin. After working with Quentin Tarantino on Reservoir Dogs in 1992, they continued working with him, designing Pulp Fiction, Jackie Brown, Kill Bill: Vol. 1and Vol. 2, and Inglorious Basterds, which received the BAFTA Nomination for Best Production Design. Their design work on Anderson's The Royal Tenenbaums was featured in the Smithsonian's National Design Triennial in 2003.
La La Land has received widespread critical acclaim and numerous accolades, including 7 Golden Globe wins, and 14 Academy Award nominations. For their work on this film, David and Sandy received the Academy Award for Best Achievement in Production Design, the Art Directors Guild Award for Excellence in Production Design and a BAFTA nomination for Best Production Design. David and Sandy now divide their time between Los Angeles and Santa Barbara.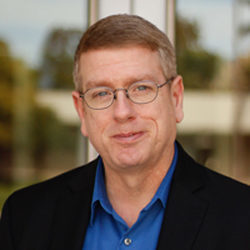 Moderator Matthew Ryan
Matthew Ryan is Director of the Pollock Theater, where he pioneered the Pollock Theater Internship, which offers students the opportunity to develop professional production skills through hands-on experience. Ryan created and hosts the Script to Screen series, which has welcomed prestigious guests like writer/director Damien Chazelle (Whiplash), screenwriter Vanessa Taylor (The Shape of Water), writer/producer/director David Mandel (VEEP), actress Julia Louis-Dreyfus (VEEP) and actor Kevin Costner (Hidden Figures).
This event is sponsored by the Carsey-Wolf Center, the Department of Film & Media Studies, and the Scott Frank Fund for Screenwriting. Script to Screen: La La Land is co-sponsored by Art, Design & Architecture Museum, UCSB.

Script to Screen
The Script to Screen series examines the screenplay and its transition to the screen from the perspective of writers, directors, producers, editors, and actors. The Pollock Theater connects artists to our audience of aspiring production students, and Guild & Academy Members. Our Q&As transform into a television show that airs on the UCTV cable station. The series is hosted by the Pollock Theater Director, Matt Ryan, and co-produced by the Pollock Theater student staff.