Script to Screen: Jaws
Thursday, April 14, 2016 / 7:00 PM (PDT)
Screening Format: Sony 4K Digital Projection (116 minutes)
With Carl Gottlieb (Screenwriter)
Director: Steven Spielberg


Starring: Roy Scheider, Robert Shaw, Richard Dreyfuss
If you forgot what terror was like… it's back on the big screen.
One of the most iconic monster movies in film history, Steven Spielberg's Jaws gripped audiences while making them fear going swimming again.
Released in the summer of 1975, Jaws was seen by over 67 million Americans, essentially creating the "summer blockbuster." Starring Roy Scheider, Richard Dreyfuss, Robert Shaw, and a 25ft mechanical shark.
This Script to Screen presentation of the film was followed by a Q&A with Screenwriter Carl Gottlieb. The event was moderated by Pollock Theater Director Matt Ryan.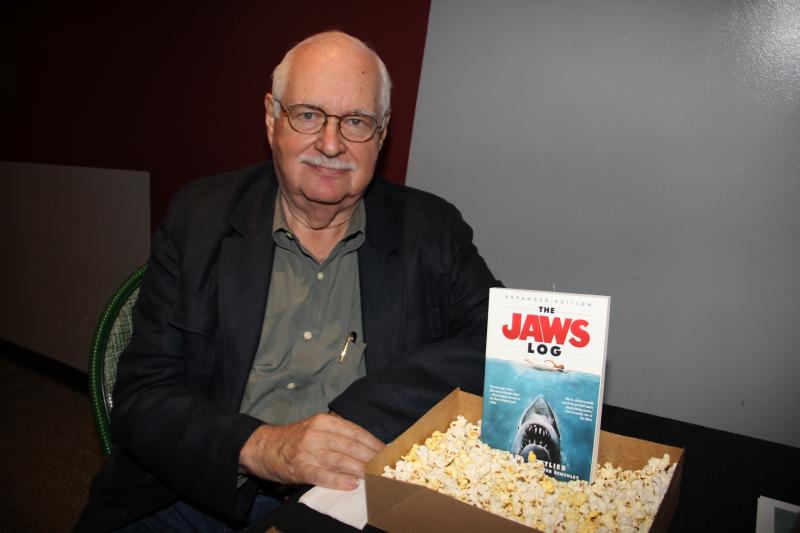 Screenwriter Carl Gottlieb
Carl Gottlieb, co-screenwriter of the classic film Jaws (1975), has won numerous awards and worked with many talented individuals throughout his long and acclaimed career as a screenwriter, actor, director, and author.  In addition to screenwriting and acting in Jaws, Jaws 2, Jaws 3D, and Dr. Detroit (starring Dan Aykroyd), Gottlieb co-wrote The Jerk (1979), starring Steve Martin, who Gottlieb also directed in the Academy Award-nominated short, The Absent-Minded Writer.  Gottlieb also won an Independent Spirit Award in 2007 for a mini-short for which he coauthored the script, won an Emmy for his writing on the Smothers Brothers Comedy Hour for CBS, and was nominated for Golden Globe and BAFTA Awards for the Jaws screenplay. In 2010, the Writers Guild honored him with the Morgan Cox Award in recognition of his decades of service to the WGA and to the community of writers.
In addition to his work in the industry, Gottlieb has authored two bestselling books with iconic musician David Crosby, wrote The Jaws Log about making the film on-location, and co-wrote The Little Blue Book for Filmmakers: A Primer for Directors, Writers, Actors and Producers.  Gottlieb has also lectured internationally and taught screenwriting at Columbia University, the American Film Institute, the University of Miami, and the University of Southern California. Currently, Gottlieb continues to work on multiple screenplays to add to his long list of writing credits in both television and film.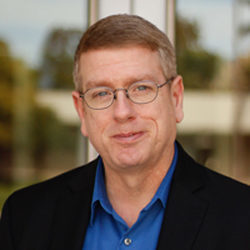 Moderator Matthew Ryan
Matthew Ryan is Director of the Pollock Theater where he pioneered the Pollock Theater Internship, which professionalizes students by developing production skills with hands-on experience. Ryan created and hosts the Script to Screen series, which has welcomed prestigious guests like Oscar® winning screenwriter John Ridley for 12 Years a Slave and Oscar® winning screenwriter Alan Ball for American Beauty.
Matthew Ryan began his career as a video librarian at the legendary Kaufman Astoria Studios. He became Associate Producer for Fox Movietone Newsreels putting together video packages for news stories. As Events Manager at New York University's Cantor Film Center, he produced a series of film programs that included evenings with Martin Scorsese, Tim Robbins and Alec Baldwin. In 2008, he received an MFA in Screenwriting from Loyola Marymount University. His primary writing focus is science fiction and comedy.
Script to Screen is sponsored by the Carsey-Wolf Center, the Department of Film & Media Studies, and the Scott Frank Fund for Screenwriting.
Script to Screen
The Script to Screen series examines the screenplay and its transition to the screen from the perspective of writers, directors, producers, editors, and actors. The Pollock Theater connects artists to our audience of aspiring production students, and Guild & Academy Members. Our Q&As transform into a television show that airs on the UCTV cable station. The series is hosted by the Pollock Theater Director, Matt Ryan, and co-produced by the Pollock Theater student staff.
CWC Classics
The CWC Classics program celebrates cinema's rich history, bringing classic films back to the big screen for critical viewing and discussion. These events feature filmmakers, academics, and professionals who can contextualize the production and historical impact of the films. The series occasionally presents classic films in their original 16 or 35 mm formats. CWC Classics events celebrate the history and significance of cinema's enduring legacy.