Script to Screen: Hard Candy
Thursday, February 28, 2013 / 7:00 PM (PST)
Screening Format: Blu-Ray (104 Minutes)
With Brian Nelson (Screenwriter) & Richard Hutton (Producer)
Director: David Shade


Starring: Ellen Page, Patrick Wilson
"Strangers shouldn't talk to little girls."
Hayley (Ellen Page) is a precocious teenager who goes to a coffee shop to meet Jeff (Patrick Wilson), the photographer she met on the Internet. Jeff thinks he is in for a real treat, but Hayley plays a trick on him. After drugging Jeff and tying him down, Hayley reveals that she knows Jeff preys on teenage girls and she has a plan to wring a confession from him.
This Script to Screen presentation of Hard Candy (2005) was followed by a Q&A with Screenwriter Brian Nelson and Producer Richard Hutton. The event was moderated by Pollock Theater Director Matt Ryan.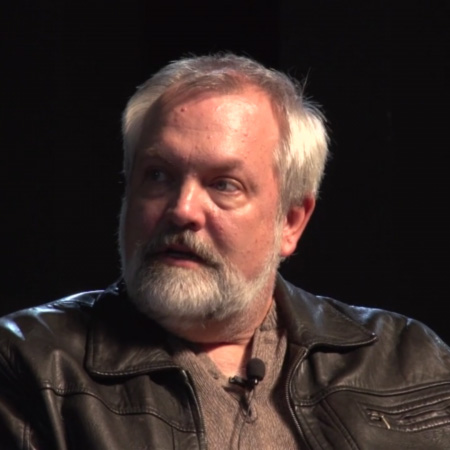 Screenwriter Brian Nelson
Brian Nelson holds degrees from Yale University and UCLA. He worked as a drama instructor at Langley High School in McLean, Virginia in the early 1980s, where he taught Gilmore Girls (2000) actress Lauren Graham, Little Miss Sunshine (2006) screenwriter Michael Arndt, and UCLA screenwriting instructor Brian David Price. Today, he is a writer and producer, known for his contribution in vampire film 30 Days of Night(2007) and the the M. Night Shyamalan-produced thriller Devil (2010).
Nelson's work in Hard Candy earned the film three awards at the 2005 Sitges Film Festival, four awards at the Málaga Film Festival, and was also awarded Overlooked Film of the Year at the 2006 Phoenix Film Critics Society Awards. It was also nominated for Best Foreign Independent Film at the 2006 British Independent Film Awards, and the movie's trailer was nominated for Best Thriller and Best Titles in a Trailer at the 7th Golden Trailer Awards.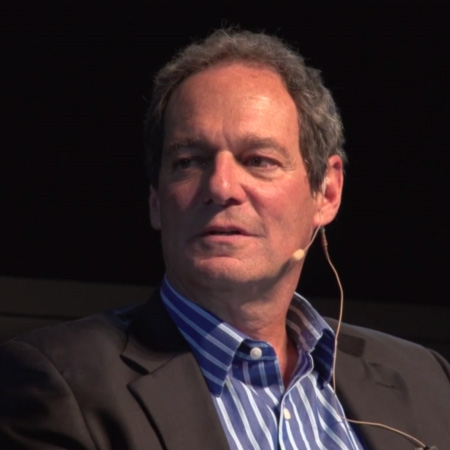 Producer Richard Hutton
Richard Hutton is an Adjunct Professor in the Film and Media Studies Department at UC, Santa Barbara. Previously, Hutton was Vice President of Media Development for Vulcan Inc. He oversaw Vulcan Productions' feature film and documentary units and directed all of Vulcan's media development projects, including initiatives in the education, museum and entertainment sectors. Feature films produced or co-produced under Hutton's direction include Humanitas Prize winner Where God Left His Shoes (2007), starring John Leguizamo; the critically-acclaimed Hard Candy (2005) and Bickford Shmeckler's Cool Ideas(2016); and Independent Spirit Award winner for Best Picture, Far From Heaven (2002).

Prior to Vulcan, Hutton was senior vice president of creative development at Walt Disney Imagineering. Before that, Hutton served as vice president and general manager of the Disney Institute, where he directed the transition of the organization from concept into an operating business.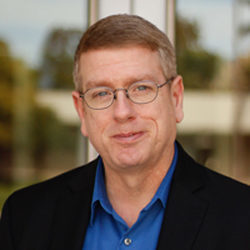 Moderator Matthew Ryan
Matthew Ryan is Director of the Pollock Theater where he pioneered the Pollock Theater Internship, which professionalizes students by developing production skills with hands-on experience. Ryan created and hosts the Script to Screen series, which has welcomed prestigious guests like Oscar® winning screenwriter John Ridley for 12 Years a Slave and Oscar® winning screenwriter Alan Ball for American Beauty.
Matthew Ryan began his career as a video librarian at the legendary Kaufman Astoria Studios. He became Associate Producer for Fox Movietone Newsreels putting together video packages for news stories. As Events Manager at New York University's Cantor Film Center, he produced a series of film programs that included evenings with Martin Scorsese, Tim Robbins and Alec Baldwin. In 2008, he received an MFA in Screenwriting from Loyola Marymount University. His primary writing focus is science fiction and comedy.
This event is sponsored by the Carsey-Wolf Center, the Department of Film & Media Studies, and the Scott Frank Fund for Screenwriting. 
Script to Screen
The Script to Screen series examines the screenplay and its transition to the screen from the perspective of writers, directors, producers, editors, and actors. The Pollock Theater connects artists to our audience of aspiring production students, and Guild & Academy Members. Our Q&As transform into a television show that airs on the UCTV cable station. The series is hosted by the Pollock Theater Director, Matt Ryan, and co-produced by the Pollock Theater student staff.