Script to Screen: Get Out
Tuesday, February 6, 2018 / 6:00 PM - 9:00 PM (PST)
Screening Format: SONY 4K DIGITAL PROJECTION (104 Minutes)
With Jordan Peele (Writer/Director/Producer)
Starring: Daniel Kaluuya, Allison Williams, Bradley Whitford, Catherine Keener

In Jordan Peele's directorial debut Get Out (2017), a young African-American man visits his white girlfriend's family estate and becomes ensnared in a series of terrifying events. Photographer Chris (Daniel Kaluuya) and his girlfriend Rose (Allison Williams) travel upstate to visit her parents Missy (Catherine Keener) and Dean (Bradley Whitford). At first, Chris reads the family's overly-accommodating behavior as a nervous attempt to respond to their daughter's interracial relationship, but as the weekend progresses, a series of increasingly disturbing discoveries lead Chris to a truth that he could have never imagined.
Get Out has been nominated for Oscar® Awards for Best Picture, Best Actor (Daniel Kaluuya), Best Director (Jordan Peele), and Best Original Screenplay (Jordan Peele).
A Q&A with Writer/Director/Producer Jordan Peele opened this special Script to Screen event. The conversation was moderated by Pollock Theater Director Matt Ryan.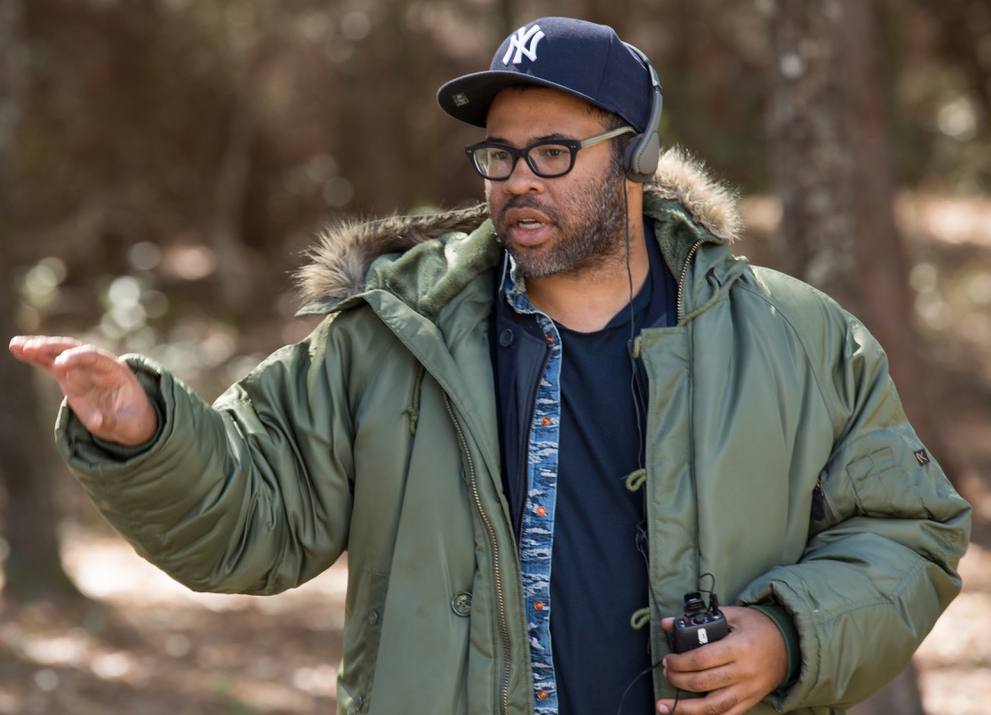 Writer/Director/Producer Jordan Peele
Filmmaker Jordan Peele most recently wrote, produced and directed the critical and commercial smash hit Get Out.  Previously, Emmy® winner Peele was the co-star and co-creator of Comedy Central's Key & Peele.  The hit series won a Peabody Award, an American Comedy Award, and earned 12 Emmy nominations during its five season run for its deconstruction of social issues through a comedic lens.
Peele formed his company, Monkeypaw Productions, to promote the stories of other unheard voices in hopes that their work can continue to inspire creativity, conversation, and growth. Monkeypaw aims to champion underrepresented voices and push the boundaries of storytelling through genre. It is currently developing several TV shows and features as Peele continues to write and direct more original features.
On the film side,  they are in post-production on the Spike Lee directed feature Black Klansman, the true story of an African-American detective who infiltrated the KKK. The thriller re-teams the Get Out producing team and will be released through Focus.  On the TV side, Monkeypaw developed and is producing Lovecraft Country for HBO along with Bad Robot and Misha Green,  the Tracy Morgan series, The LAST O.G. at TBS, The Hunt, and the reboot of The Twilight Zone on CBS All-Access.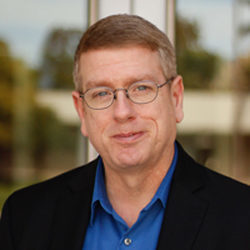 Moderator Matthew Ryan

Matthew Ryan is Director of the Pollock Theater, where he pioneered the Pollock Theater Internship, which offers students the opportunity to develop professional production skills through hands-on experience. Ryan created and hosts the Script to Screen series, which has welcomed prestigious guests like writer/director Damien Chazelle (Whiplash), screenwriter Vanessa Taylor (The Shape of Water), writer/producer/director David Mandel (VEEP), actress Julia Louis-Dreyfus (VEEP) and actor Kevin Costner (Hidden Figures).
This event is sponsored by the Carsey-Wolf Center, the Department of Film & Media Studies, and the Scott Frank Fund for Screenwriting.
Script to Screen
The Script to Screen series examines the screenplay and its transition to the screen from the perspective of writers, directors, producers, editors, and actors. The Pollock Theater connects artists to our audience of aspiring production students, and Guild & Academy Members. Our Q&As transform into a television show that airs on the UCTV cable station. The series is hosted by the Pollock Theater Director, Matt Ryan, and co-produced by the Pollock Theater student staff.