Script to Screen: Footloose
Thursday, April 24, 2014 / 7:00 PM (PDT)
Screening Format: Blu-Ray (107 Minutes)
With Dean Pitchford (Screenwriter/Songwriter)
Director: Herbert Ross


Starring: Kevin Bacon, Lori Singer, Christopher Penn, John Lithgow
"The music is on his side."
Moving in from Chicago, newcomer Ren McCormack (Kevin Bacon) is in shock when he discovers the small Midwestern town he now calls home has made dancing and rock music illegal. As he struggles to fit in, Ren faces an uphill battle to change things. With the help of his new friend, Willard Hewitt (Christopher Penn), and defiant teen Ariel Moore (Lori Singer), he might loosen up this conservative town. But Ariel's influential father, Reverend Shaw Moore (John Lithgow), stands in the way.
The Script to Screen series was proud to present the 30th Anniversary screening of Footloose (1984), followed by a Q&A with Writer/Songwriter Dean Pitchford. The event was moderated by Pollock Theater Director Matt Ryan.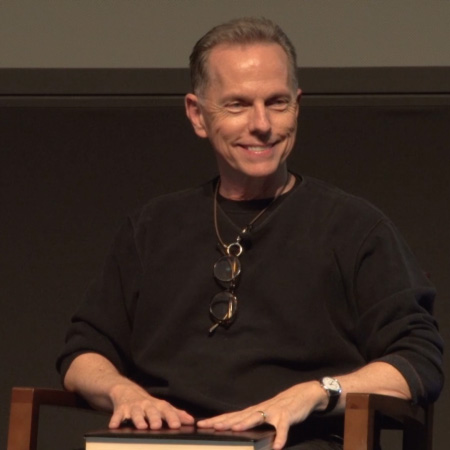 Writer/Songwriter Dean Pitchford
Dean Pitchford's songs, films and musicals have played on radios, screens and stages the world over and have become part of the popular cultural landscape. His creations have earned him an Academy Award and a Golden Globe, as well as nominations for three additional Oscars®, two more Golden Globes, eight Grammys and two Tonys. He was named BMI Songwriter of the Year in 1984 and won BMI's Country Song of the Year in 1986, for Dolly Parton's "Don't Call It Love." His records, to date, have sold over seventy million copies.
Paramount Pictures' remake of the motion picture Footloose –  based on Dean's original screenplay and featuring six of his songs – was released in October, 2011, at which time Blake Shelton had a hit with his re-make of the title song.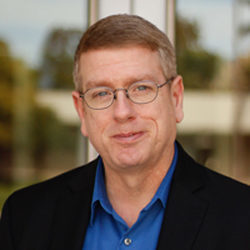 Moderator Matthew Ryan
Matthew Ryan is Director of the Pollock Theater where he pioneered the Pollock Theater Internship, which professionalizes students by developing production skills with hands-on experience. Ryan created and hosts the Script to Screen series, which has welcomed prestigious guests like Oscar® winning screenwriter John Ridley for 12 Years a Slave and Oscar® winning screenwriter Alan Ball for American Beauty.
Matthew Ryan began his career as a video librarian at the legendary Kaufman Astoria Studios. He became Associate Producer for Fox Movietone Newsreels putting together video packages for news stories. As Events Manager at New York University's Cantor Film Center, he produced a series of film programs that included evenings with Martin Scorsese, Tim Robbins and Alec Baldwin. In 2008, he received an MFA in Screenwriting from Loyola Marymount University. His primary writing focus is science fiction and comedy.
This event is sponsored by the Carsey-Wolf Center, the Department of Film & Media Studies, and the Scott Frank Fund for Screenwriting. 
Script to Screen
The Script to Screen series examines the screenplay and its transition to the screen from the perspective of writers, directors, producers, editors, and actors. The Pollock Theater connects artists to our audience of aspiring production students, and Guild & Academy Members. Our Q&As transform into a television show that airs on the UCTV cable station. The series is hosted by the Pollock Theater Director, Matt Ryan, and co-produced by the Pollock Theater student staff.