Script to Screen: The Fault in Our Stars
Tuesday, May 27, 2014 / 7:00 PM (PDT)
Screening Format: DCP (126 minutes)
With Josh Boone (Director) & Isaac Klausner (Executive Producer)
Starring: Shailene Woodley, Ansel Elgort


Author: John Green
"They don't have forever, they have each other."
The Fault in Our Stars (2014) is based on the #1 New York Times best-selling novel by John Green. Despite the tumor-shrinking medical miracle that has bought her a few years, Hazel (Shailene Woodley) has never been anything but terminal, her final chapter inscribed upon diagnosis. But when a gorgeous plot twist named Augustus Waters (Ansel Elgort) suddenly appears at Cancer Kid Support Group, Hazel's story is about to be completely rewritten.
Script to Screen was proud present an advanced screening of The Fault in Our Stars and a Q&A with Director Josh Boone and Executive Producer Isaac Klausner. The event was moderated by Pollock Theater Director Matt Ryan.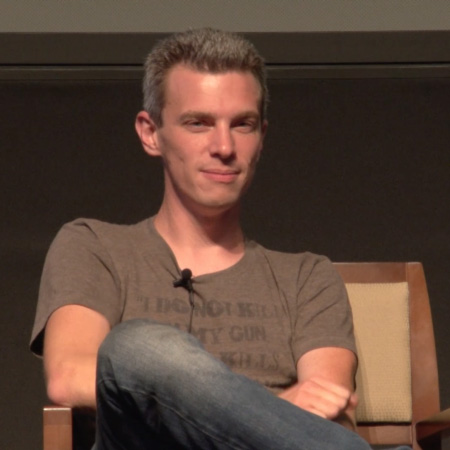 Director Josh Boone

Josh Boone wrote and directed his first film, Stuck in Love, which premiered in September 2012 at the Toronto International Film Festival. It began a limited theatrical release in the United States in July 2013. In February of the same year, Boone was hired to direct the romantic comedy-drama film The Fault in Our Stars. It was released the following year, receiving positive reviews from critics. It has since then received many nominations and awards. Boone announced in September 2013 that he was currently working on adapting Stephen King's novel Lisey's Story.
Executive Producer Isaac Klausner
Isaac Klausner joined Temple Hill Entertainment in 2008 as the assistant to producer Wyck Godfrey. In this position, he assisted in the production of The Twilight Saga: New Moon (2009) where the novel's author first introduced Klausner to the work of John Green. Inspired by the unique writing style, Klausner would go on to be pivotal in securing the movie rights to The Fault in Our Stars, Green's best-selling novel which Klausner produced. The success garnered from what was seen as an unadaptable book for the screen provided Klausner the opportunity to adapt another Green novel, Paper Towns, which premiered in 2015.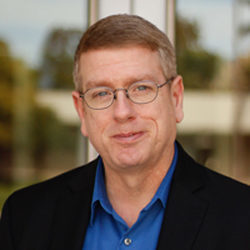 Moderator Matthew Ryan
Matthew Ryan is Director of the Pollock Theater where he pioneered the Pollock Theater Internship, which professionalizes students by developing production skills with hands-on experience. Ryan created and hosts the Script to Screen series, which has welcomed prestigious guests like Oscar® winning screenwriter John Ridley for 12 Years a Slave and Oscar® winning screenwriter Alan Ball for American Beauty.
Matthew Ryan began his career as a video librarian at the legendary Kaufman Astoria Studios. He became Associate Producer for Fox Movietone Newsreels putting together video packages for news stories. As Events Manager at New York University's Cantor Film Center, he produced a series of film programs that included evenings with Martin Scorsese, Tim Robbins and Alec Baldwin. In 2008, he received an MFA in Screenwriting from Loyola Marymount University. His primary writing focus is science fiction and comedy.
This event is sponsored by the Carsey-Wolf Center, the Department of Film & Media Studies, and the Scott Frank Fund for Screenwriting. 
Script to Screen

The Script to Screen series examines the screenplay and its transition to the screen from the perspective of writers, directors, producers, editors, and actors. The Pollock Theater connects artists to our audience of aspiring production students, and Guild & Academy Members. Our Q&As transform into a television show that airs on the UCTV cable station. The series is hosted by the Pollock Theater Director, Matt Ryan, and co-produced by the Pollock Theater student staff.