Script to Screen: An Evening With Animator Don Hertzfeldt
Wednesday, November 30, 2011 / 7:00 PM (PST)
Screening Format: 35mm Film
With Don Hertzfeldt (Writer/Director)
"That night, Bill dreamt of a monstrous fish head that fed upon his skull."
This short film trilogy follows the story of Bill, a young man whose daily routines, perceptions, and dreams are illustrated onscreen through multiple split-screen windows. Bill's seemingly mundane life, narrated in humorous and dramatic anecdotes, gradually grows dark as we learn he may be suffering from a possibly fatal mental disorder.
Script to Screen is proud to present a series of animated shorts on 35mm film. This was followed by a Q&A with Filmmaker and UCSB Film and Media Studies Alumnus Don Hertzfeldt. The event was moderated by Pollock Theater Director Matt Ryan.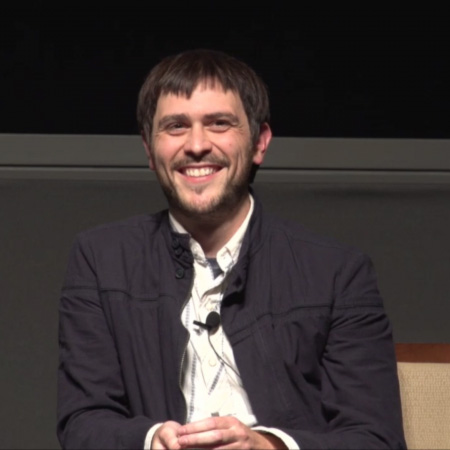 Animator/Writer/Director Don Hertzfeldt
Don Hertzfeldt is an Oscar®-nominated American independent filmmaker whose animated films have been critically acclaimed around the globe. His work has screened worldwide receiving over 250 awards. In 2001 Don Hertzfeldt was named one of the "Top 25 Directors to Watch" by Filmmaker Magazine, an honor not surprising given that he has created some of the most popular animated shorts of our time. As a college student, Hertzfeldt wrote and directed four animated shorts (one for each of his four years at UCSB) including: Ah, L'Amour (1995), Genre (1996), Lily and Jim (1997), and Billy's Balloon (1998). Along with Hertzfeldt's nomination for an Academy Award for his critically acclaimed animated short Rejected (2005), he has won 99 awards at film festivals for his films to date. Hertzfeldt also co-founded The Animation Show in 2003, a festival of animation that puts an unprecedented number of animated shorts into North American movie theaters.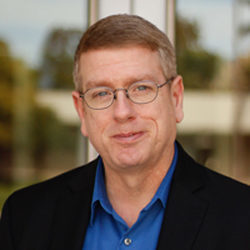 Moderator Matthew Ryan
Matthew Ryan is Director of the Pollock Theater where he pioneered the Pollock Theater Internship, which professionalizes students by developing production skills with hands-on experience. Ryan created and hosts the Script to Screen series, which has welcomed prestigious guests like Oscar® winning screenwriter John Ridley for 12 Years a Slave and Oscar® winning screenwriter Alan Ball for American Beauty.
Matthew Ryan began his career as a video librarian at the legendary Kaufman Astoria Studios. He became Associate Producer for Fox Movietone Newsreels putting together video packages for news stories. As Events Manager at New York University's Cantor Film Center, he produced a series of film programs that included evenings with Martin Scorsese, Tim Robbins and Alec Baldwin. In 2008, he received an MFA in Screenwriting from Loyola Marymount University. His primary writing focus is science fiction and comedy.
This event is sponsored by the Carsey-Wolf Center, the Department of Film & Media Studies, and the Scott Frank Fund for Screenwriting. 
Script to Screen

The Script to Screen series examines the screenplay and its transition to the screen from the perspective of writers, directors, producers, editors, and actors. The Pollock Theater connects artists to our audience of aspiring production students, and Guild & Academy Members. Our Q&As transform into a television show that airs on the UCTV cable station. The series is hosted by the Pollock Theater Director, Matt Ryan, and co-produced by the Pollock Theater student staff.