Script to Screen: A Clockwork Orange
Tuesday, December 3, 2013 / 7:00 PM (PST)
Screening Format: DCP (136 Minutes)
With Malcolm McDowell (Actor)
Director: Stanley Kubrick


Starring: Malcolm McDowell, Patrick Magee, Michael Bates
In an England of the future, Alex (Malcolm McDowell) and his "Droogs" spend their nights getting high at the Korova Milkbar before embarking on "a little of the old ultraviolence," while jauntily warbling "Singin' in the Rain." After he's jailed for bludgeoning the Cat Lady to death, Alex submits to behavior modification technique to earn his freedom; he's conditioned to abhor violence. Returned to the world defenseless, Alex becomes the victim of his prior victims.
Script to Screen series was proud to present A Clockwork Orange (1971). There was a post-screening Q&A with Actor Malcolm McDowell. The event was moderated by Pollock Theater Director Matt Ryan.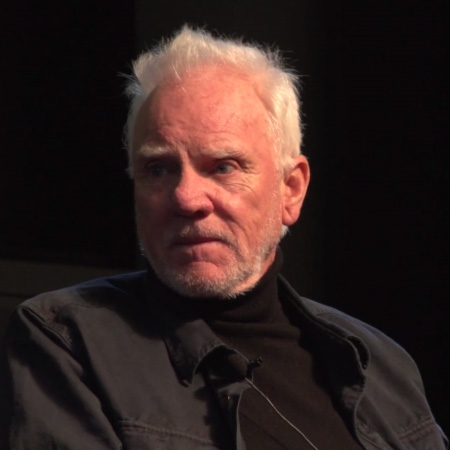 Actor Malcolm McDowell

Malcolm McDowell is an English actor, known for his boisterous and sometimes villainous roles. He trained as an actor at the London Academy of Music and Dramatic Art.
Throughout a career spanning over fifty years, McDowell has played various film roles across different genres as a character actor. He is perhaps best known for the controversial roles of Alex DeLarge in Stanley Kubrick's A Clockwork Orange (1971), the title character in Tinto Brass's Caligula (1979), and Mick Travis in Lindsay Anderson's trilogy of if…. (1968), O Lucky Man! (1973), and Britannia Hospital (1982). He is also known for his work in Cat People (1982), Tank Girl (1995), the 2007 remake of Halloween, Easy A (2010), and The Artist (2011).
McDowell has had recurring roles in numerous TV shows, such as Star Trek Generations (1994), Entourage (2004), Heroes (2006), and The Mentalist (2008). He narrated the 1982 documentary The Compleat Beatles, and in recent years has become a prolific voice actor in films, TV shows, and video games. He received a star on the Hollywood Walk of Fame in 2012.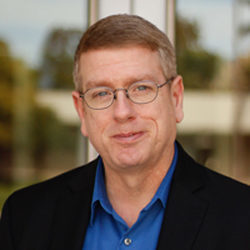 Moderator Matthew Ryan
Matthew Ryan is Director of the Pollock Theater where he pioneered the Pollock Theater Internship, which professionalizes students by developing production skills with hands-on experience. Ryan created and hosts the Script to Screen series, which has welcomed prestigious guests like Oscar® winning screenwriter John Ridley for 12 Years a Slave and Oscar® winning screenwriter Alan Ball for American Beauty.
Matthew Ryan began his career as a video librarian at the legendary Kaufman Astoria Studios. He became Associate Producer for Fox Movietone Newsreels putting together video packages for news stories. As Events Manager at New York University's Cantor Film Center, he produced a series of film programs that included evenings with Martin Scorsese, Tim Robbins and Alec Baldwin. In 2008, he received an MFA in Screenwriting from Loyola Marymount University. His primary writing focus is science fiction and comedy.
This event is sponsored by the Carsey-Wolf Center, the Department of Film & Media Studies, and the Scott Frank Fund for Screenwriting. 
Script to Screen
The Script to Screen series examines the screenplay and its transition to the screen from the perspective of writers, directors, producers, editors, and actors. The Pollock Theater connects artists to our audience of aspiring production students, and Guild & Academy Members. Our Q&As transform into a television show that airs on the UCTV cable station. The series is hosted by the Pollock Theater Director, Matt Ryan, and co-produced by the Pollock Theater student staff.
CWC Classics
The CWC Classics program celebrates cinema's rich history, bringing classic films back to the big screen for critical viewing and discussion. These events feature filmmakers, academics, and professionals who can contextualize the production and historical impact of the films. The series occasionally presents classic films in their original 16 or 35 mm formats. CWC Classics events celebrate the history and significance of cinema's enduring legacy.