Script to Screen: American Beauty
Thursday, October 1, 2015 / 7:00 PM (PDT)
Screening Format: DCP (122 Minutes)
With Alan Ball (Screenwriter)
Director: Sam Mendes


Starring: Kevin Spacey, Annette Bening, Wes Bentley, Thora Birch
Sinister, poignant and ultimately uplifting, this meditation on mid-life crisis under pressure of suburban tedium has been celebrated as a high point of late nineties, darkly comic social drama.
Starring Kevin Spacey as Lester Burnham, Annette Bening as wife Carolyn, and Thora Birch as daughter Jane, American Beauty won 5 Academy Awards®, including Best Picture, Best Director, Best Actor, Best Cinematography and Best Original Screenplay.
The Script to Screen series is proud to announce its 5th season premiere event: American Beauty (1999). The presentation of the film will be followed by a Q&A with Oscar® winning Screenwriter Alan Ball, veteran Writer/Producer, whose showrunner credits include Six Feet Under and True Blood.  The event will be moderated by the executive producer/host of Script to Screen, Matt Ryan.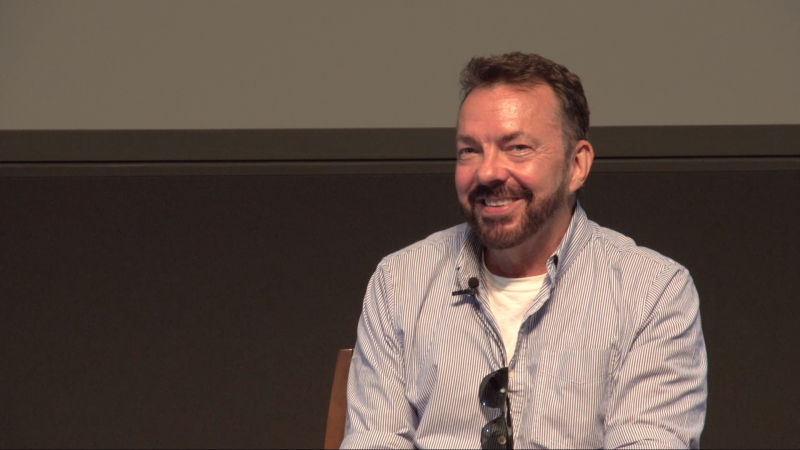 Screenwriter Alan Ball
Alan Ball is a writer, director, and producer for television, film, and theater. He began his career writing for the TV show Grace Under Fire (1993) and then became writer and co-executive producer on Cybill (1995). In 1999, he transitioned to feature films with American Beauty (1999), which won Best Picture and an Oscar® for himself for Best Original Screenplay.  He returned to television to create/write and executive produce the hit HBO television shows Six Feet Under (2001) and True Blood (2008).
Alan Ball has won numerous awards, which starts with his Oscar® for American Beauty. For Six Feet Under, he won an Emmy and Directors Guild Award for directing and a Producers Guild Award. In 2002, in recognition of the realistic portrayal of gay characters on the show, he received the Gay and Lesbian Alliance Against Defamation Stephen Kolzak Award.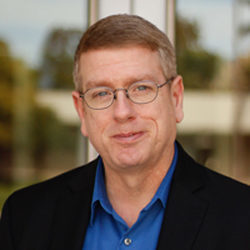 Moderator Matthew Ryan
Matthew Ryan is Director of the Pollock Theater where he pioneered the Pollock Theater Internship, which professionalizes students by developing production skills with hands-on experience. Ryan created and hosts the Script to Screen series, which has welcomed prestigious guests like Oscar® winning screenwriter John Ridley for 12 Years a Slave and Oscar® winning screenwriter Alan Ball for American Beauty.
Matthew Ryan began his career as a video librarian at the legendary Kaufman Astoria Studios. He became Associate Producer for Fox Movietone Newsreels putting together video packages for news stories. As Events Manager at New York University's Cantor Film Center, he produced a series of film programs that included evenings with Martin Scorsese, Tim Robbins and Alec Baldwin. In 2008, he received an MFA in Screenwriting from Loyola Marymount University. His primary writing focus is science fiction and comedy.
Script to Screen is sponsored by the Carsey-Wolf Center, the Department of Film & Media Studies, and the Scott Frank Fund for Screenwriting.
Script to Screen
The Script to Screen series examines the screenplay and its transition to the screen from the perspective of writers, directors, producers, editors, and actors. The Pollock Theater connects artists to our audience of aspiring production students, and Guild & Academy Members. Our Q&As transform into a television show that airs on the UCTV cable station. The series is hosted by the Pollock Theater Director, Matt Ryan, and co-produced by the Pollock Theater student staff.