Special Effects: Russian Doll
Thursday, November 14, 2019 / 7:00 PM - 10:00 PM (PST)
Screening Format: DCP (77 Minutes)
With Michael Bricker (production designer)
Starring: Natasha Lyonne, Charlie Barnett, Greta Lee

Just after slipping out of her thirty-sixth birthday party, game designer Nadia Vulvokov (Natasha Lyonne) dies in an accident, only to find herself inexplicably returned to the bathroom at the party, nearly an hour before her demise. More than a little confused, Nadia begins searching for clues to explain the death-and-rebirth loop that she finds herself repeating. Co-created by Natasha Lyonne and Amy Poehler, Russian Doll has been the subject of passionate critical and popular acclaim, and is the recipient of Emmy awards for Cinematography, Costume Design, and Production Design.
The event will feature three episodes of the series: episode 1 ("Nothing in the World is Easy"), episode 2 ("The Great Escape"), and episode 3 ("A Warm Body"). Russian Doll production designer Michael Bricker, who is a recent recipient of a Creative Arts Emmy award, joined moderator Wesley Jacks for a post-screening discussion about the impact of set and costume design on narrative and character development in the series.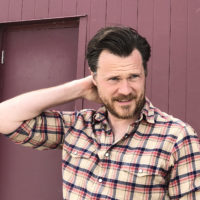 Production Designer Michael Bricker
Michael Bricker earned his master's degree in architecture at The University of Texas at Austin before embarking on his career as a production designer. He partnered with indie director Andrew Bujalski for the films Computer Chess (2013) and Results (2015), both of which debuted at the Sundance Film Festival.  Michael has led production design teams for the HBO drama O.G. (2018), Netflix's Russian Doll (2019), and the upcoming USA Network mystery/drama series Dare Me, based on the book by Megan Abbott. His work on Russian Doll has earned him a Creative Arts Emmy for Outstanding Production Design, and has inspired numerous articles and websites dedicated to recreating rooms that appear on the show. In addition to his work in film and television, Michael is the founder of People for Urban Progress (PUP), an Indianapolis non-profit and urban design center that focuses on repurposing salvaged materials. PUP's work has been featured in Dwell, The Huffington Post, and CityLab and was a 2019 Innovation by Design finalist for its partnership with Amtrak.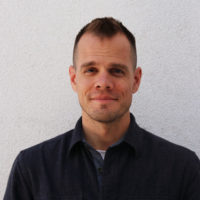 Moderator Wesley Jacks
Wesley Jacks is the Assistant Director of the Carsey-Wolf Center. He earned his PhD in Film and Media Studies from UC Santa Barbara in 2019. His research focuses on the fields of Chinese film history and media industries studies. He has taught courses at UCSB, China Agricultural University, and Minzu University of China and has given presentations at Peking University, Nanyang Technological University, Warner Brothers Studios, and the Society for Cinema and Media Studies.
This event is sponsored by the Carsey-Wolf Center.

Special Effects
Cinema, in its essence, is a special effect. From the medium's first days, filmmakers have used cutting edge-technologies, physical skill, and world-class craftsmanship to dazzle audiences and keep movies spectacular. The Carsey-Wolf Center's fall 2019 series Special Effects invites audiences to explore the diverse history of special-effects cinema through a series of remarkable films, spanning Hollywood classics, CGI blockbusters, and previously unseen documentary footage. Expanding on traditional definitions of the term "special effects," this series investigates the craft of special effects through iconic cinema makeup and costuming, digital image manipulation, practical stunts, and color film processing.
CWC TV
In recognition of the extraordinary accomplishments of the Center's namesakes, Dick Wolf and Marcy Carsey, the Carsey-Wolf Center is committed to examining television as an institution, industry, and cultural form. In our post-network, multi-channel, multi-media environment, understanding television demands understanding its past as well as its future, through exploration of individual episodes, mini-series, and documentaries.