Revisiting the Classics: Nashville
Saturday, September 30, 2023 / 2:00 PM - 5:30 PM (PDT)
Screening Format: Sony 4K digital projection (159 minutes)
With Director/producer Paris Barclay
Director: Robert Altman


Starring: Jeff Goldblum, Shelley Duvall, Lily Tomlin
Robert Altman's 1975 film Nashville follows a large cast of characters involved in the country and gospel music industry in Nashville, Tennessee. The film centers on the five-day period leading up to a gala concert for a populist outsider running for President on the Replacement Party ticket. Featuring a striking mosaic-style narrative with innovative sound design, an hour's worth of musical numbers, and memorable performances from an outstanding ensemble cast that includes the likes of Jeff Goldblum, Shelley Duvall, and Lily Tomlin, Nashville is one of Altman's masterworks. Ambitious in scope and imbued with a biting satirical sensibility, this prescient classic is not to be missed on the big screen.
Director/producer Paris Barclay joined Patrice Petro, Dick Wolf Director of the Carsey-Wolf Center, for a pre-screening discussion of the enduring legacy of Nashville.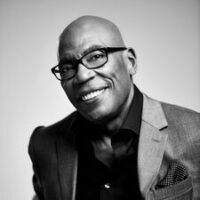 Director/producer Paris Barclay
A preeminent force in television entertainment, Barclay has directed nearly 200 episodes of television and was active as a Director/Producer for series including: Station 19, Pitch, Sons of Anarchy, In Treatment, Cold Case, City of Angels and NYPD Blue. He also has directed episodes of a wide variety of series including Scandal, The Good Wife, Empire, House, NCIS: Los Angeles, CSI, Lost, The Shield, The West Wing and ER; as well as three films: the feature Don't Be a Menace to South Central While Drinking Your Juice in the Hood; and the movies for television The Cherokee Kid and The Big Time. He earned two Emmy Awards and the DGA award for Outstanding Direction of a Drama Series for NYPD Blue, received seven additional Emmy nominations for both producing and directing, and garnered ten other DGA Award nominations for shows as diverse as Glee, In Treatment, The West Wing, and House. He was nominated this year for the "Silenced" episode of Monster: The Jeffrey Dahmer Story. He was inducted into the NAACP Image Awards Hall of Fame in 2014, and was made an Honorary Life Member of the Directors Guild in 2021, after serving two terms as its president.
A DGA member since 1992, Barclay was the first African-American and openly gay President in the Guild's history. He was honored with the Robert B. Aldrich Achievement Award in 2007, which is given for providing extraordinary service to the DGA, and in 2021 was given the Honorary Life Member Award, the Guild's highest honor for both service and career achievement. He currently serves as the Guild's Secretary/Treasurer.
In 2022, Paris had six episodes he directed premiere in collaboration with Ryan Murphy: Monster: The Jeffrey Dahmer Story, The Watcher, and American Horror Story: NYC. He is currently in postproduction on a feature documentary he co-wrote and directed about the famed musician Billy Preston, with interviews from Ringo Starr, Eric Clapton, Olivia Harrison, Sandra Crouch, and Merry Clayton, among others.
Along with his industry honors, Paris has been recognized for his creative, humanitarian, and political work by the Human Rights Campaign, GLAAD, Project Angel Food, the Pan African Film Festival and the Aviva Family and Children Services organization. The proud parent of two adopted boys with his husband Christopher, his motto is: "What is the point of success if you don't give back?"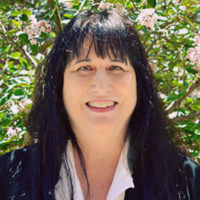 Moderator Patrice Petro
Patrice Petro is Professor of Film and Media Studies, Dick Wolf Director of the Carsey-Wolf Center, and Presidential Chair in Media Studies. She is the author, editor, and co-editor of fourteen books, including Uncanny Histories in Film and Media Studies (2022), The Routledge Companion to Cinema and Gender (with Kristin Hole, Dijana Jelaca, and E. Ann Kaplan, 2017), Teaching Film (2012), Idols of Modernity: Movie Stars of the 1920s (2010), Rethinking Global Security: Media, Popular Culture, and the "War on Terror" (2006), and Aftershocks of the New: Feminism and Film History (2002). She served two terms as President of the Society for Cinema and Media Studies, the largest U.S. professional organization for college and university educators, filmmakers, historians, critics, scholars, and others devoted to the study of the moving image.
This event is sponsored by the Carsey-Wolf Center.
Revisiting the Classics
What happens when a film becomes a "classic"? The Carsey-Wolf Center's 2023-24 feature series Revisiting the Classics engages creatively and critically with our filmic past, approaching it with fresh eyes and novel interpretive lenses. Not simply a celebration of the "great works," Revisiting the Classics will consider how classic texts have shaped the work of contemporary filmmakers, how complicated questions of politics and aesthetics emerge through practices of adaptation and interpretation, and how the changing landscape of film distribution, archiving, preservation, and critique affects the formation of canon and the making of new "classics."