Regeneration: Spotlight on Dorothy Dandridge
Tuesday, March 7, 2023 / 7:00 PM - 9:45 PM (PST)
Screening Format: Sony 4K digital projection (105 minutes)
With Doris Berger (Academy Museum of Motion Pictures)
Director: Otto Preminger


Starring: Dorothy Dandridge, Harry Belafonte, Pearl Bailey
In conjunction with the Academy Museum of Motion Pictures' exhibition Regeneration: Black Cinema, 1898-1971, the Carsey-Wolf Center is delighted to present an evening of screenings and discussion focused on the work of actor Dorothy Dandridge. On view through July 16, 2023, Regeneration explores the achievements and challenges of Black filmmakers in the US in both independent production and the studio system—in front of the camera and behind it—from cinema's infancy in the 1890s to the early 1970s.
This exciting event will open with the 1942 short musical film (aka "soundie") Cow-Cow Boogie, followed by director Otto Preminger's 1954 Carmen Jones, a musical adaptation of Georges Bizet's opera Carmen, featuring an all-Black cast. Dorothy Dandridge was cast as the fiery, vivacious Carmen Jones in the film after a much-publicized talent search.  Her star turn was a huge success, making Dandridge the first Black woman nominated for an Academy Award for Best Actress.
We present Cow Cow Boogie courtesy of the Library of Congress.
Doris Berger (vice president of curatorial affairs and co-curator of Regeneration: Black Cinema, 1898-1971) joined Peter Bloom (Film and Media Studies, UCSB) for a post-screening discussion of the Regeneration exhibition and Dorothy Dandridge's legacy.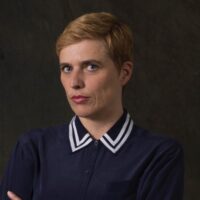 Doris Berger, co-curator of Regeneration: Black Cinema, 1898-1971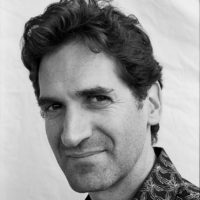 Moderator Peter Bloom
Peter J. Bloom is Professor and Chair in the Department of Film and Media Studies at UC Santa Barbara. His recent work has focused on film and radio in late colonial Ghana and Malaya. He has published extensively on British, French, and Belgian colonial media including French Colonial Documentary (University of Minnesota Press, 2007), Frenchness and the African Diaspora (co-editor, Indiana UP, 2009), and Modernization as Spectacle in Africa (co-editor, Indiana UP, 2014). His current project, entitled Onomatopoeia and Empire, addresses the unifying context for radio-cinema modernity by reference to Counterinsurgency and Pan-Africanism.
 This event is sponsored by the Carsey-Wolf Center.
CWC Classics
The CWC Classics program celebrates cinema's rich history, bringing classic films back to the big screen for critical viewing and discussion. These events feature filmmakers, academics, and professionals who can contextualize the production and historical impact of the films. The series occasionally presents classic films in their original 16 or 35 mm formats. CWC Classics events celebrate the history and significance of cinema's enduring legacy.