CWC Virtual: The Queen's Gambit
Thursday, December 3, 2020 / 4:00 PM - 5:00 PM (PST)
With Scott Frank (series creator)
Starring: Anya Taylor-Joy, Chloe Pirrie, Marielle Heller, Bill Camp


Series creators: Scott Frank and Allan Scott
The Queen's Gambit centers on Beth Harmon, an orphaned chess prodigy. With the help of the janitor at the orphanage where she lives, Beth builds an astonishing chess proficiency, despite her growing dependency on tranquilizers, which have been provided by the state to sedate the children. Haunted by her personal demons and burdened with the gift of genius, Beth navigates her social awkwardness amongst peers and her overconfident ego behind a chessboard. Fueled by a cocktail of narcotics and obsession, she evolves into an impressively skilled and glamorous outcast, determined to conquer the traditional boundaries in the male-dominated world of competitive chess. ​This limited series was adapted from ​Walter Tevis's novel of the same name.
The Carsey-Wolf Center was delighted to welcome UCSB alumnus and series co-creator Scott Frank for a virtual Q&A with Patrice Petro, the Dick Wolf Director of the Carsey-Wolf Center.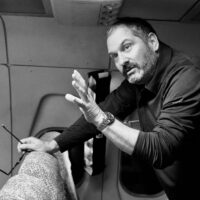 Series creator Scott Frank
Scott Frank's screenplays include Little Man Tate, Dead Again, Malice, Heaven's Prisoners, Get Shorty, Out of Sight, Minority Report, The Interpreter, The Lookout (also directed), Marley & Me, The Wolverine, Walk Among the Tombstones (also directed), Logan, the Netflix limited series, Godless (also directed) and The Queen's Gambit (also directed).
Out of Sight and Logan were both nominated for Academy Awards for Best Adapted Screenplay. Out of Sight won the Writers Guild of America Award for Best Adapted Screenplay, the Edgar Award from the Mystery Writers of America as well as Best Screenplay awards from the National Society of Film Critics and the Boston Society of Film Critics Logan was also nominated for a Writers Guild Award for Best Adapted Screenplay. Get Shorty was nominated for both a Golden Globe and a Writers Guild Award for Best Adapted Screenplay. His directorial debut, The Lookout, won the Independent Spirit award for "Best First Feature."
Godless was nominated for 12 Emmy awards, including nominations for writing and directing, as well as nominations from the Directors and Writers Guilds. Mr. Frank's first novel, Shaker, was published by Knopf in 2015.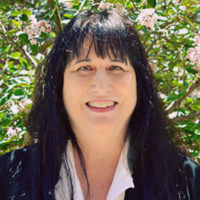 Moderator Patrice Petro
Patrice Petro is Professor of Film and Media Studies, Dick Wolf Director of the Carsey-Wolf Center, and Presidential Chair in Media Studies. She is the author, editor, and co-editor of twelve books, including The Routledge Companion to Cinema and Gender (with Kristin Hole, Dijana Jelaca, and E. Ann Kaplan, 2017), Teaching Film (2012), Idols of Modernity: Movie Stars of the 1920s (2010), Rethinking Global Security: Media, Popular Culture, and the "War on Terror" (2006), and Aftershocks of the New: Feminism and Film History (2002).
This event is sponsored by the Carsey-Wolf Center.
CWC TV
In recognition of the extraordinary accomplishments of the Center's namesakes, Dick Wolf and Marcy Carsey, the Carsey-Wolf Center is committed to examining television as an institution, industry, and cultural form. In our post-network, multi-channel, multi-media environment, understanding television demands understanding its past as well as its future, through exploration of individual episodes, mini-series, and documentaries.